Beginner Tops You Need To Make
Update: Since this post, the Paintboxed Top Series has been released. This is a three piece collection of crochet tops made with Paintbox Yarns. Find the bundle here.
---
Disclaimer: This post contains affiliate links. This means that any purchase made through these links would grant us a small commission. This helps us keep the blog going and content coming your way.
---
The Yarn
This project is in notsponsored by Paintbox Yarns. I just happened to buy the yarn to try out and fell in love! Paintbox Yarns is sold exclusively through Lovecrafts.com. They come in so many colors which is what totally won me over! Plus, did I mention how affordable they are? They come in packs, five in one or ten in one, which saves you big bucks. SCORE! Anyways, going back to my point, I am one top away from sharing these tops to everyone and super excited for this because it will be my first pattern bundle!
The Design
I'm calling the series "Paintboxed Tops" because, for one, they are made with Paintbox yarn, and two, (more cleverly) are inspired by box tops. Box tops are my absolutely favorite style. These crochet tops are wide and drop off the shoulders.
If you are all about boxed tops you might like the Shu Poncho or The Siffleur Top as well! Get the free patterns here.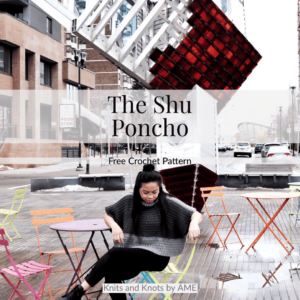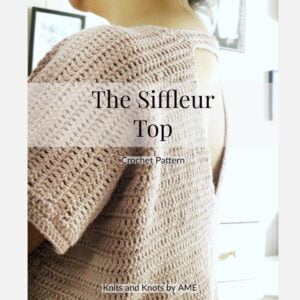 The Collection
Just like all my other projects, all three crochet tops are designed to be beginner friendly so everyone would be able to enjoy them! Here's a sneak peak of the first top in the series, the Halona Everyday Top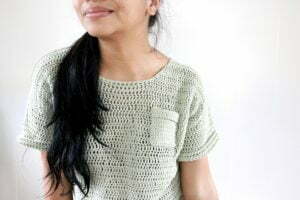 For this one it did not turn out as boxed as I wanted it to be because i tried to fit it into the amount of yarn I had on hand. I ended up buying an extra skein for the pocket detail and add on to the sleeve length. Wish I would have know I was going to buy an extra skein so I could have added to the width as well. But all is good. I absolutely love how it turned out!
The second addition is more of a boho boxed spaghetti top (whatever that mean haha) and I just snapped a sneak peak of it on my IG stories a little while ago. I am super excited to take photos of it tomorrow!
---
Fast forward to today! Here is the second top in the collection, the Seafoam Top!
---
The third and final top in the series will be another sleeved top, which will be a proper box shirt with pocket detail as well I think. I am still thinking how I want it to turn out. But who knows! My hook will eventually just take control when I start on it.
---
The third design came out stunning! Here is it, the Pine Creek Box Top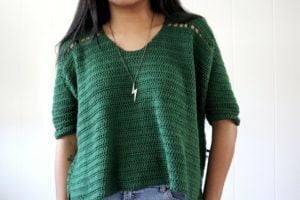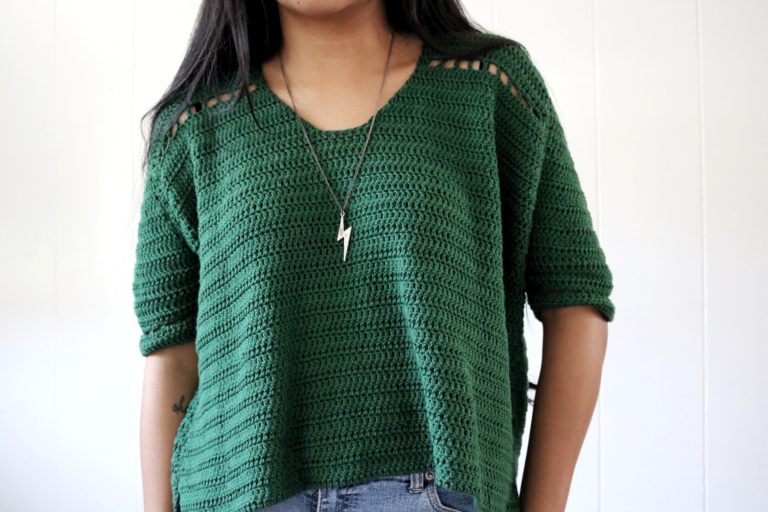 I'd love to hear your Paintbox Yarn stories too! Let me know about your experience and projects 🙂