What You Need to Know About the 2021 Traveling Seasons Afghan
2020 was such an exciting year for the Lion Brand yarn family! Despite the challenges of the year we made remarkable memories with Hat not Hate, the very first Stitch Around the World, and the launch of The Traveling Afghans! If you have been following along, I was a part of the Traveling Crochet Afghan (Square 8), check out my square and the inspiration (grab some tissues!) behind the square here.
Update: If you are looking for the Traveling Seasons Afghan Square 7, you can now find it here.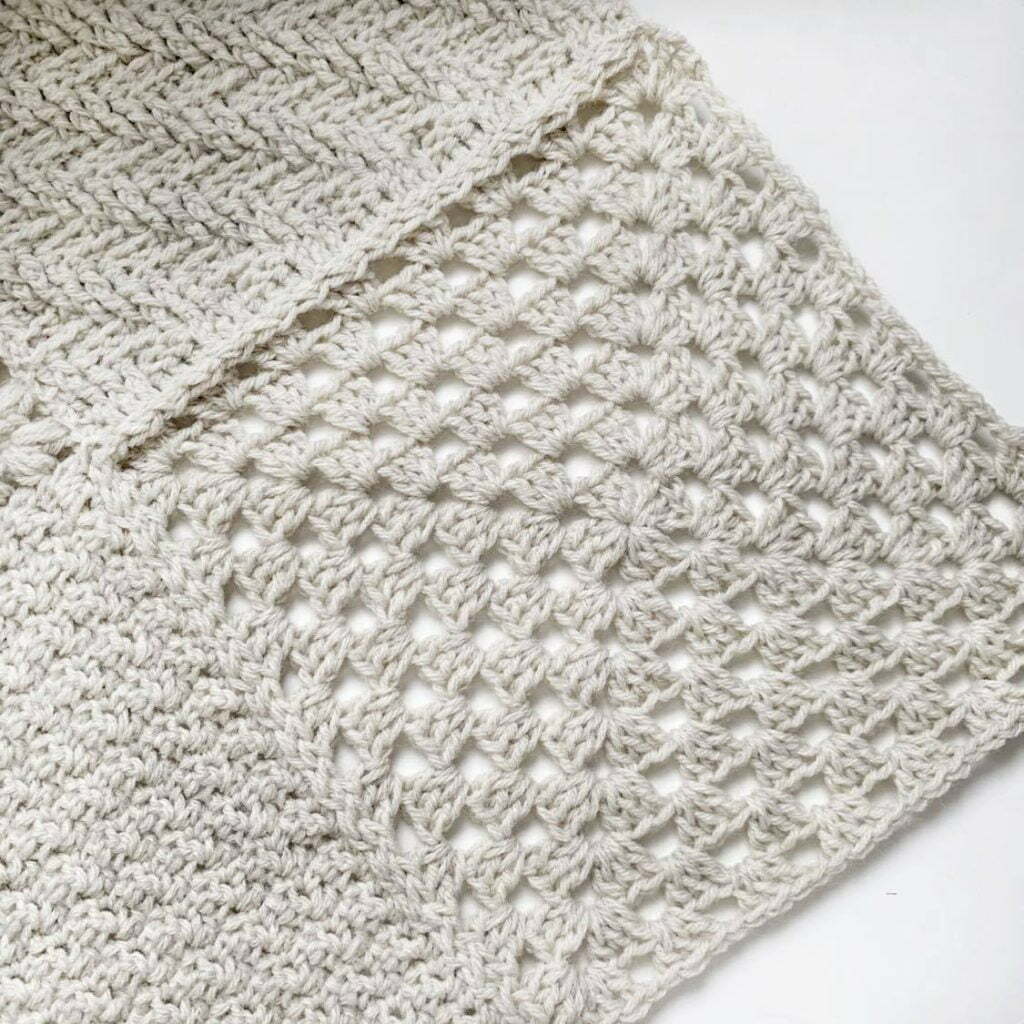 With the tremendous success of the Traveling Afghans, Lion Brand has decided to continue the campaign with even more creative themes! One of the two Afghans for 2021 is The Traveling Seasons Afghan and I am over the moon humbled and ecstatic to be a part of.
You can find the patterns published free online so you can follow along with us and create your own crochet Afghan!
2021's Traveling Seasons Afghan
2021's Traveling Seasons Afghan was conceptualized by Angie of Whistle and Wool. I thought this was a very beautiful concept to illustrate our very own lives through our artistry. The afghan – much like 2020's afghans – will travel and be worked on by 13 different designers.
Starting in January, the 1st of 12 Afghan square designs began its seasonal journey to a new designer every month, spanning across the U.S. and Canada. Each designer creating a 13″ x 13″ square, designed with their favorite memories behind that season.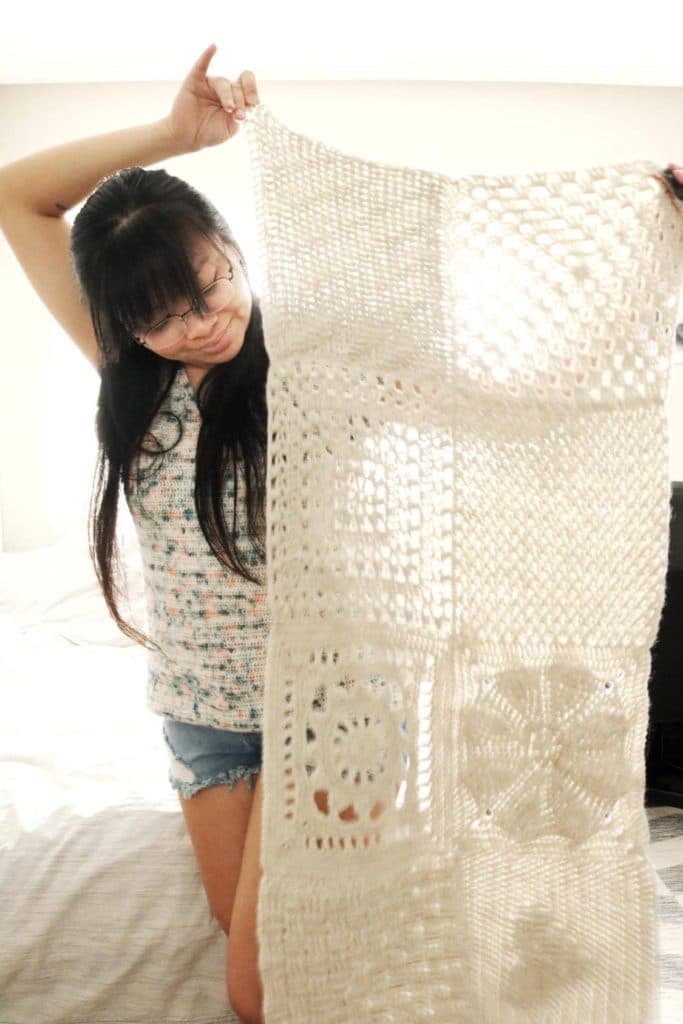 The power of storytelling
Being a part of 2020's Traveling Crochet Afghan, I found that storytelling was the heart of the campaign. There was something so beautiful about all of these personal stories being woven together, traveling, and passed on to people most of us have never gotten to meet with in person! It was in this aspect that I realized the true power of storytelling and – as a matter of fact – telling my very own story! For this, I am so excited FOR YOU to be following along in this new Afghan and to hear, experience, and feel the stories the designers will share.
Afghan Itinerary
The Traveling Seasons Afghan will travel around the continent to 13 designers. Every design is made available for you to follow along and make your own afghan. With it being a year long project, I found this is such a beautiful and heartfelt project to make for the holidays! So get ready, pack your yarn, and venture off to meet these designers:
Traveling Seasons Afghan Designers
Knits and Knots by AME
For more information and a complete list of all the designers involved, flight map, FAQs, please visit https://www.whistleandwool.com for the landing page of the project, hosted by Angie, from Whistle and Wool.