The Complete Guide for Crochet Blanket Sizes for Beginners
Hello maker! You found your way to the one stop guide for all the common crochet blanket sizes. This post goes through the recommended sizes for each blanket project giving you a quick and simple answer so you can get started on crocheting!
Naturally, blankets are just really practical and functional to have around in a living space. Like, you can never go wrong if you gift a blanket to someone for this reason, right? Crochet blankets have various uses depending on their sizes.
Quality blankets live on for years and become family heirlooms, making them the perfect handmade gift! Crochet blankets for gifts become heirloom pieces. They become a cherished part of a families home because they are a labor of love. They bring history and charm to a home, especially when used decoratively in living rooms like throws.
With all the different sizes of blankets, how would you determine what size you should make your crochet blanket? I have put together all the things you should know in this jam packed post all about crochet blankets. Skip the guess work and get to making. Let's jump right in!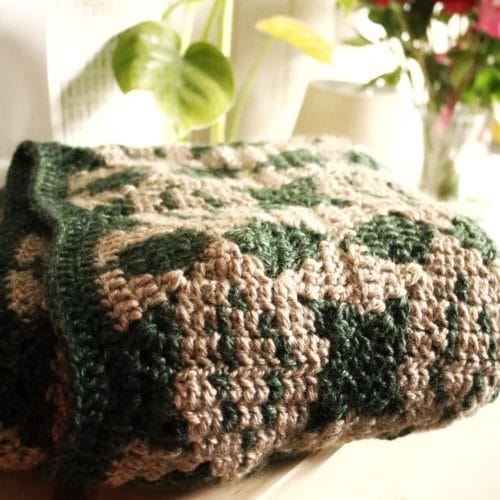 Making a crocheted blanket using a stitch pattern
Winging it? It is very easy to make a blanket out of any stitch pattern by simply repeating it for a width and number of rows.
Step 1: First you would want to get the exact measurements you want the blanket to be, choose the size from the common sizes below.
Step 2: Next, make a gauge swatch to get your gauge measurements. This may be the most important step to achieve that perfect size!
Step 3: Now that you are done with the math, make the number of chains needed to achieve your desired width of the blanket.
Lastly, begin repeating your stitch pattern until you achieve the desired height.
It is literally that simple!
Note, it is a good idea to continue checking your stitch count as you go since blankets are "mindless" projects that do not require the maker to think much. You can do multiple things like read of binge watch Netflix shows while they make the blanket. It's often the first project any beginner can start with because of the simple rectangular (sometimes square) shape.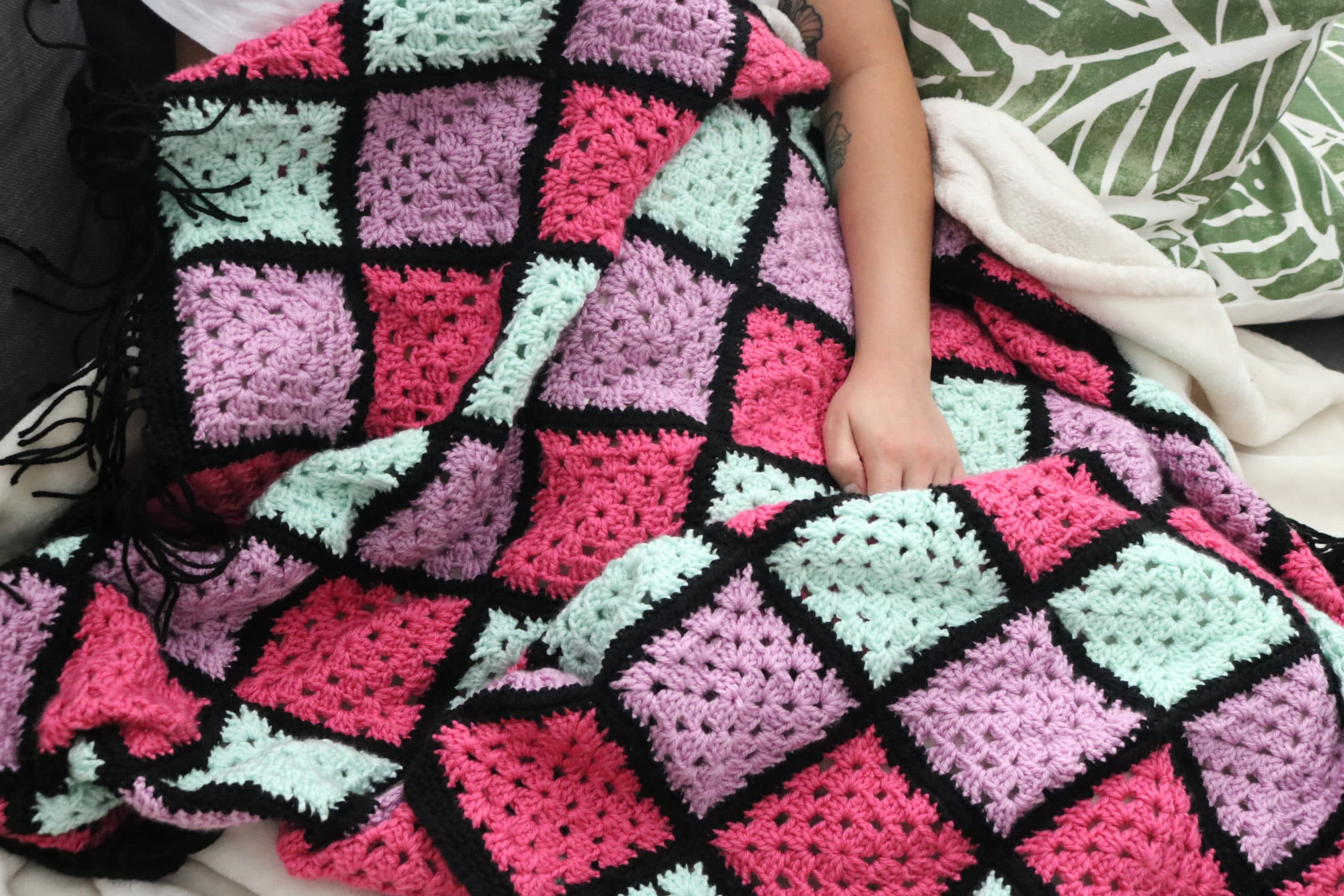 Common Crochet Blanket Sizes
There is no exact size for a crocheted blanket and is really more about your personal preferences. It depends on the type of blanket you are making. Here is a list of some standard sizes but always remember you can create them exactly how you need them to be, that is the beauty of handmade!
1. Crochet Blanket Sizes Based on Mattress Size
Kicking off the list strong with some standard blanket sizes. These measurements are slightly bigger than the standard bed size to account for a little drape over the mattress. I think it is really flattering the size of your blanket is actually a size larger than your bed size..
Crib blanket – 36″' x 54″
Twin size- 69″ x 90″
Full/Double size- 84″ x 90″
Queen size- 90″ x 95″
King Size – 106″ x 95″
California King size- 102″x 99″
2. Baby blankets and receiving blankets size
The typical crochet baby blanket size is 24″ x 30-36″. These blankets are very common gifts for newborns and babies and become such a beautiful part of a person's life story. Children keep these as a security blanket into childhood years. Often times, many mommies keep their babies handmade blankets for years to come and eventually gift the blankets to their adult children later in life.
It is important to note that baby blanket sizes can vary a little based on what they are used for like a crochet lovey or a stroller blanket. It is important that they are not too big and just the right size for little ones for safety reasons. I put together a curated list of the best modern baby blankets here to help you find your next project.
3. Crochet blanket wrap size (oversized scarf)
This is a trendy – and hugely useful – type of scarf/wrap that is large enough to be a mini blanket. These usually measure around 26″ x 66″. Blanket wraps are as wide as a throw blanket's length to wrap around you and keep you cozy.
Each year around fall I always design a new blanket wrap. They are so fun to make and I like playing around with different colors and stitches to challenge my creative side. You can find all of my free patterns for these wraps here.
I made the Natu Blanket Wrap (image below) and use it on all road trips as a convenient little blanket while I am outdoors. 
4. Crochet throw afghan/blanket size
Large throws are generally 60″ x 48″ in size. Crochet throws may be the most common blanket sizes made since they are generally smaller than a regular bed blanket and take less time.
An afghan blanket is especially beautiful in living rooms and often used as accent pieces to complete a rooms look. These are smaller than regular bed blankets that are used on chairs or sofas, usually for one person. A crochet throw is a great conversation started in a home and commonly gifted as an heirloom piece.
5. Crochet lapghan size
A lapghan is an afghan that is mainly positioned over the lap, essentially a crochet lap blanket! Lapghan sizes are usually sized around 36″ x 48″ and just enough to accommodate persons in a sitting chair comfortably and are commonly used for people in wheelchairs. Lapghans should be small enough to not touch the floor when a person is sitting down as it may get rolled over by the wheelchair.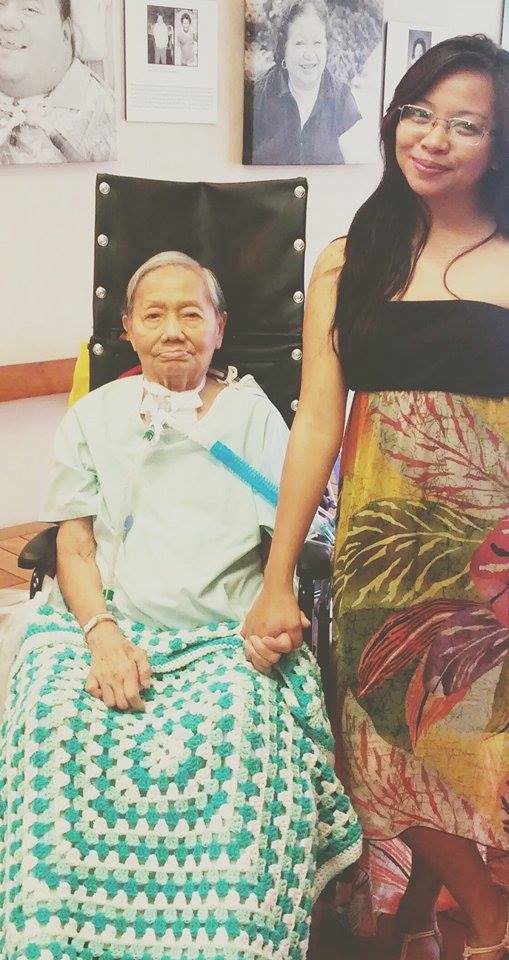 My Traveling Afghans Square 8 design was inspired by the classic granny square that I used to make my grandmother's lapghan! Read about the design here (warning: bring some tissues because this post was a sentimental one!)
6. Circular Blankets
There are some novelty blankets as well, although not so common, such as circular blankets. The average size of a circular blanket such a beach blanket is 59″ in diameter.
There's something incredibly soothing about working in the round, watching as the beautiful design takes shape, one stitch at a time. Plus, they're so versatile – you can create everything from delicate doilies to bold and bright afghans.
The beach blanket below uses cotton yarn for durability and is worked in the round with a lace border. This is called the Sand Dollar Beach Towel and a free pattern on this site too!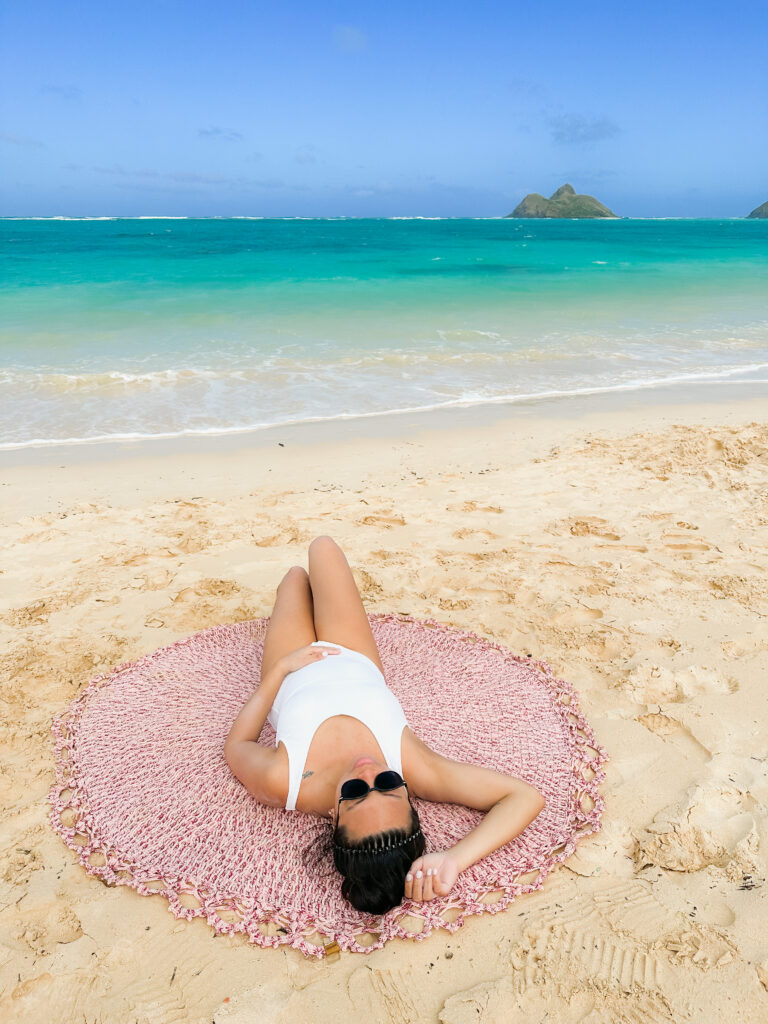 Customizing and Adjusting Blanket Sizes
Depending on the blanket construction, crochet blankets can easily be resized. The two common types of blanket constructions are:
Blankets made by rows – to adjust, you would simply add or decrease the number of stitches on the foundation chain and the number of rows.
Motifs/squares – small crochet pieces attached together to make a blanket. To adjust the sizes of these kind of blankets, add or decrease the number of motifs or squares you seam together.
With either construction, you can easily adjust the size of your blanket by changing your hook size in relation to the yarn weight – you can use a larger or smaller mm crochet hook and yarn to adjust the size of the blanket easily without making any changes to a pattern. Here is everything you need to know about crochet hooks sizes.
Additionally, for blankets that are made by rows, you can simply remove rows or stitches from the foundation chain to make adjustments. Same with Motifs or granny squares, simply adjusting the number of pieces involved is an easy fix.
Made a mistake? You might find this post about fixing crochet handy. You might also want to read this post to figure out why you have uneven crochet blanket edges.
Many blankets include some sort of edging to complete it's look. Common edgings include regular single crochet boarders, picot stitches, and shell stitches. Edging goes around all sides of the blanket. If you are very particular with the size of the blanket, go over the pattern you are following and see if the edging is included in the final measurements.
Do you have wonky, slanted, curvy, or just plain out uneven crochet blanket edges? Do not worry! This article about Uneven Crochet Blanket Edges helps you understand why your crochet blanket sides are uneven, how to fix blanket sides, and how to prevent them from happening again.
How to Take Care of your Crochet Blanket
In order for blankets to truly become an heirloom piece and withstand the test of time, care is a very important factor.
Every type of yarn has different handling instructions. Most blankets use acrylic yarn for cost efficiency. Acrylic yarn is usually washer and dryer safe. Read the labels on your yarn to know how to clean your blanket.
Although many yarns are machine washable, please remember that stitches can get caught on other things like bra hooks or buttons. Try to wash blankets together or with other crochet/knitted garments. If you are air drying blankets, avoid hanging them as they will stretch, instead, lay them flat to dry.
Like any other things and with regular use your crochet blanket may need some repair. There are a couple ways to try to fix crochet blankets without having to make the whole thing over again. At most, you may just need to redo the edging after making the repairs.
If the blanket is made in rows, consider cutting out the damaged rows and replacing it. Here is a post about fixing crochet mistakes by cutting rows. For this method, you may need to frog the edge, do the repair, and then crochet the edge again. Still, you save tons of hours by not needing to remake the whole blanket!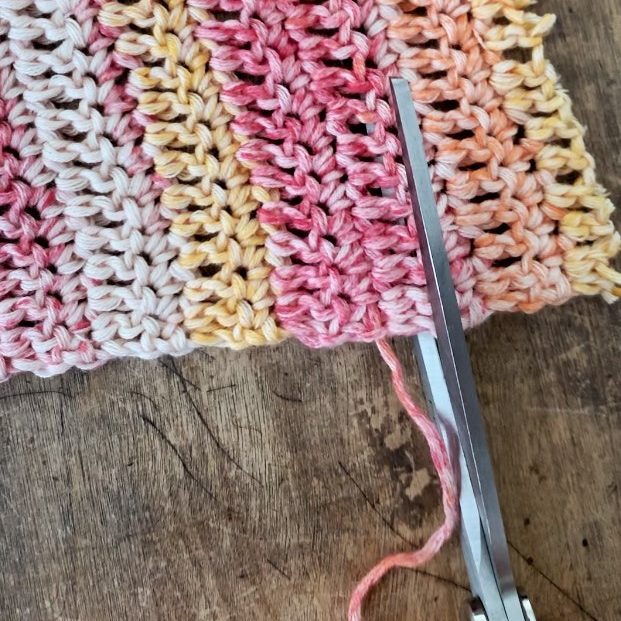 If you made the blanket using crochet motifs or granny squares, you only have to replace the damaged square or motif. To do this, make a new square/motif, carefully remove the seam connecting the square/motif to its surroundings, then replace it with the new one. Make sure all of your seam ends are secured.
If all else fails, patchwork is always an option. I would suggest making a simple patch by creating a weave to close the damaged section then embroider something pretty on it. I love embroidery!
And that's all there is to it.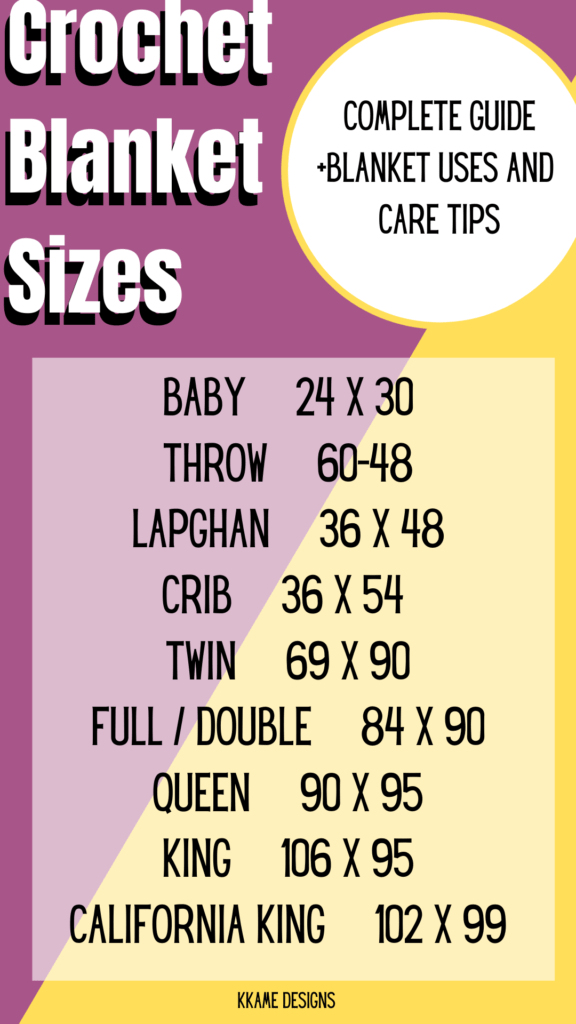 Leave a comment below if you have ever gifted a crochet blanket and in what size.
Until next time maker friends!
xoxo,
Abigail