10 Best Yarn for Crochet Sweaters that Won't Break the Bank
This post will walk you through what the best yarn are for crochet sweaters at an affordable price point. In this post we will talk about choosing the right kind of yarn based on CYC weight and fiber content. At the end of the post I go over my top picks for crochet sweaters so you can find the perfect yarn for your next crochet project.
So you want to crochet a sweater
At some point in a crocheters life we end up trying our hands making a crochet sweater. Making a sweater can be very daunting to crochet beginners but do not worry! This post will help you choose the best yarn for crochet sweaters so you have less to think about.
The most important thing when crocheting a sweater is making sure you have the right materials. This includes your yarn and the proper sized crochet hook for your chosen yarn. One good place to start, if you are using a crochet pattern is the pattern itself. Your sweater pattern would usually indicate what kind of yarn was originally used and indicate what yarn weight and yardage.
You can check out some of my beginner friendly sweater designs here or click on the button below for my curated list of best sweater patterns.
This post may contain affiliate links. I get a small commission from any purchase made through these links at no expense to the buyer. This allows me to keep free awesome content coming your way. Check out my privacy policy for a full rundown of disclosures.
What is the best yarn weight for crochet sweaters?
The yarn weight refers to its thickness in accordance to the Craft Yarn Council. It generally refers to the weight of the yarn refers to how thick the yarn is. You can crochet a sweater in any weight of yarn but it all narrows down to how thick you want your sweater to be.
Best yarn weight for light Sweaters
For thinner light weight sweaters choose a yarn the is CYC 3 or lower like lace weight yarn and single-ply yarn. These yarn weights are commonly used in summer garments and definitely can be used in a summer sweater Thinner yarns are good for showing off a stitch pattern like crochet stitches that are a little more intricate like cables and lace. Keep note that making a sweater with thinner yarn does take a long time to finish compared to thicker yarn.
Best yarn weight for transition months
Generally, sweaters usually use around a CYC 4 or worsted weight yarn. Being in the middle, worsted weight yarn is my personal preference for making crocheted sweaters because the fibers are still thin enough to see some intricate stitch or colorwork happening. Crochet sweaters also work up more quickly using this yarn which is a great time saver too! The best thing about worsted weight yarn is that you can layer it with a jacket or coat if needed because they are not insanely thick.
Best yarn weight for warm sweaters
For thicker statement sweaters, chunky yarn, bulky weight yarn, or even jumbo like CYC 5 to 7 gets this job done. These thicker yarns work up extremely fast and is the perfect choice if you just need a real quick sweater for a last minute gift or outfit. They are also very warm sweaters because of the thicker fiber content so great for staying cozy on very cold days. The final product using these types of yarn weight is rather thick and usually does not flatter well when layered. I like using thick yarn for a very large project so to finish it faster.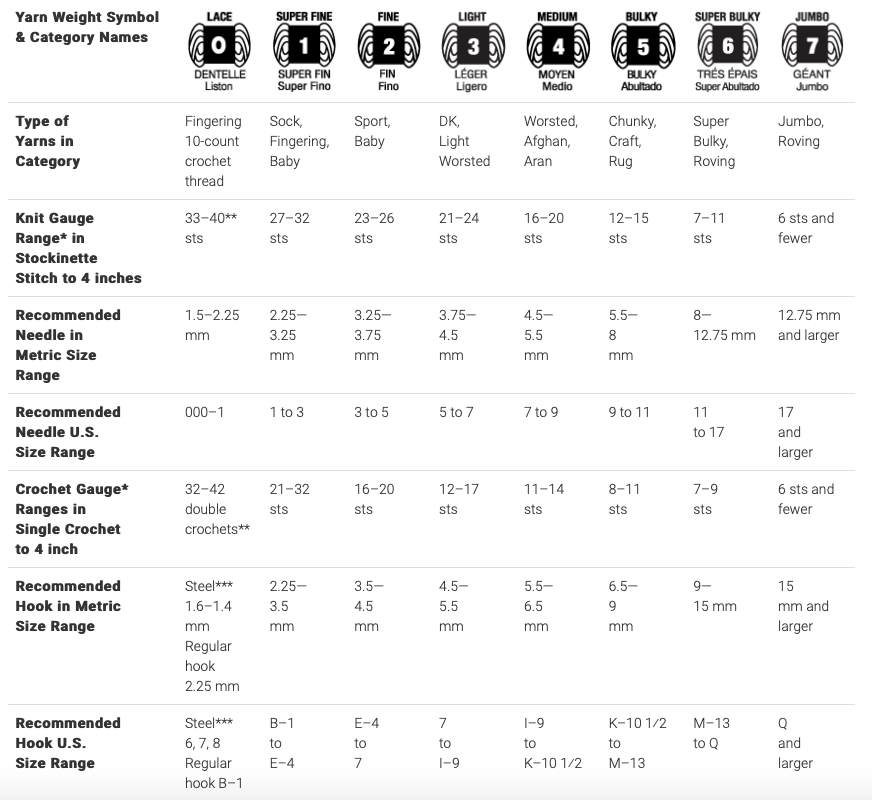 Bottom line, think about what season you are wanting to make your sweater for and choose the approporaite weight. Transition months like Spring and Fall do great with medium weight yarn like CYC 4 worsted weight. Lower weights like CYC 1-3 are good for Summer sweaters and warm weather. And winter sweaters worsted weight is good for layering and CYC 5-7 creates really warm and thick sweaters.
What is the best type of yarn for crochet sweaters?
When talking about fiber content, there are two different types of yarns: Synthetic fibers and Natural fibers. It is important to know what the fiber content is for your yarn to determine the price point and it's general feel on your skin. You don't want to walk around all itchy right? I loathe scratchy sweaters!
Lets's take about the each fiber type:
The fiber content of the yarn is important because you want to consider any skin irritations if you have sensitive skin. You may also find a lot of blended yarn fiber that mixes two or more different fibers.
Synthetic fibers
Synthetic yarn like acrylic yarn, polyester, nylon, specialty yarn, etc. Acrylic yarn is commonly used for crochet sweaters because of it being affordable given that sweaters are considered large. projects. A common argument surrounding acrylic yarn is that it works up stiff and does not have great drape. I beg to differ! There are tons of acrylic soft yarn with amazing drape. One of my absolute favorite acrylic yarn is Lion Brand Yarn Jeans which is really soft and works up nicely.
Natural fibers
Natural fibers like plant fiber and animal fiber are considered more ecofriendly compared to the different properties contained in synthetic fibers. They are processed from naturally reoccurring sources. This is why Natural fibers do tend to cost much more. You may want to consider using blended fibers like cotton blends or wool blends.
Plant-based fibers like cotton, bamboo, and linen. Cotton yarn is good for light weight sweaters like spring sweater. Summertime is also a popular season for cotton yarn because of abilities to absorb moisture and breathable. I especially like bamboo yarn when making crochet tops because of the lightness and drape.
Animal Fibers like sheep's wool, silk, alpaca wool, and cashmere. Wool yarn is commonly used for those colder days because it is great for retaining heat. Superwash merino wool is extremely popular for sweaters and is usually priced at a higher price point. You may often see luxury yarns and indie dyers using this a superwash wool base too with a variety of weight. I have a handful of lightweight skeins of superwsah merino myself and cannot seem to figure out what I want to do with them! Haha I find that the pricier that yarn, the less I want to use it. Interesting combination of different fibers that are both animals is Malabrigo Silkpaca which is a 70% Aplaca and 30% silk.
Take note of the Care symbols for your yarn.
Refer to the yarn label to find important details to wash your crochet sweater, a lot of yarn nowadays are machine washable but some are still recommended to be hand washed and air dried. I like to make sure that the yarn I use can be washed in the washing machine and dried in a dryer. Let's be honest, who really has time to hand wash and air dry clothes these days.
Okay so now that you know which weight and what fiber content you want, let's move on to my list of affordable yarns for crochet sweaters.
Here is a list of some of the best yarn for crochet sweaters to help you make the best choice:
Take note that this list varies in weight according to the Craft Yarn Council and fiber content. Though there are much more luxury yarns available out there that would be great for crochet sweaters, this list also features yarn that fall in a more affordable price point. Make sure to read the descriptions and I have also linked to the yarn pages so you can have more information to choose the right yarn for your crochet sweater.
This yarn is a great choice for crochet garments like sweaters. This is an acrylic yarn which comes in a great amount of colors which is also very soft.
This is a sweater I made with Color Theory Yarn (Fiddle Sweater) which is also a free pattern.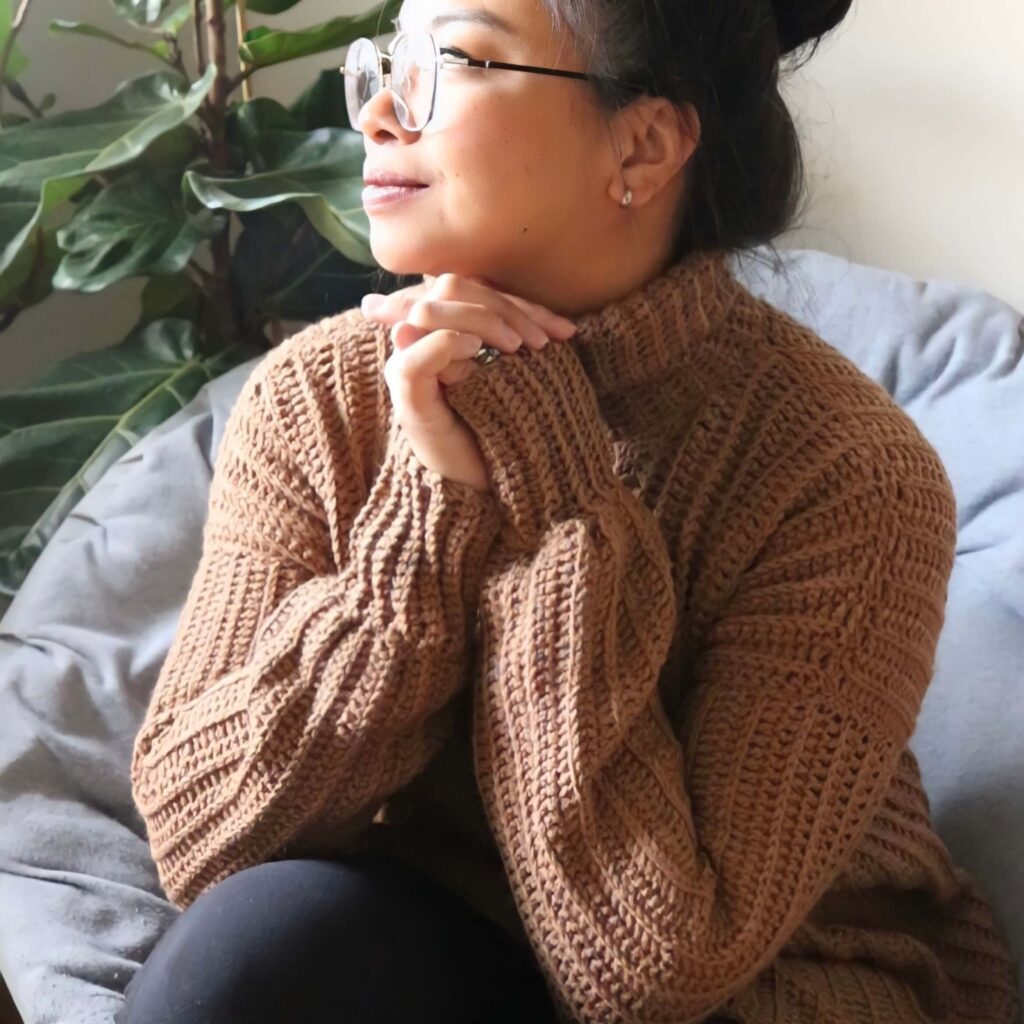 This is my favorite bulky weight yarn because of how soft the yarn is! It is actually quite surprising how soft this yarn is provided it is a bulky weight yarn. In my experience using it, the fibers relax more and more after each machine wash. I have never experienced quite the same amount of drape for a thick yarn than I've gotten with Hue + Me.
I think I have the most designs made with this yarn. Here are some of the designs: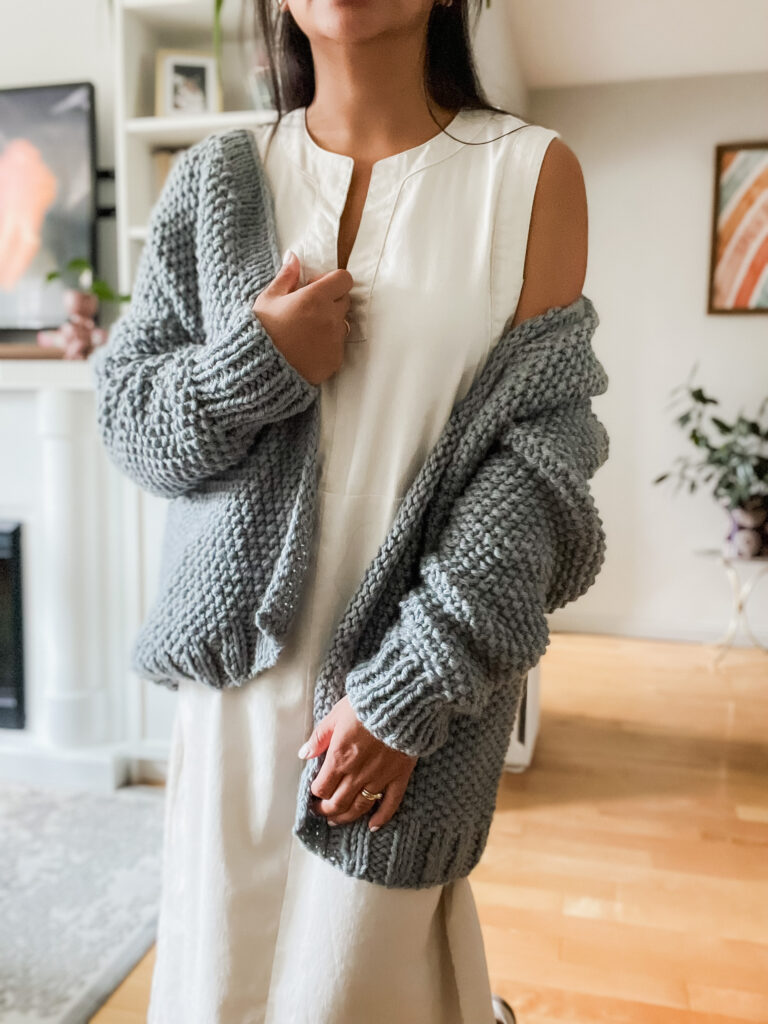 The whole collection of Paintbox Yarns is quite remarkable because of their price point and variety of colors. I enjoy working with this dk weight yarn for lighter sweaters to get that great stitch definition. This yarn does have quite the halo effect making it extra cozy and warm despite being lighter yarns. Paintbox yarns also comes in packs of 5 or 10 balls which is perfect for making larger crochet projects like sweaters. Choosing this option is great to make sure the colors come from the same dye lot.
See my Paintbox Yarn Simply DK Yarn review here.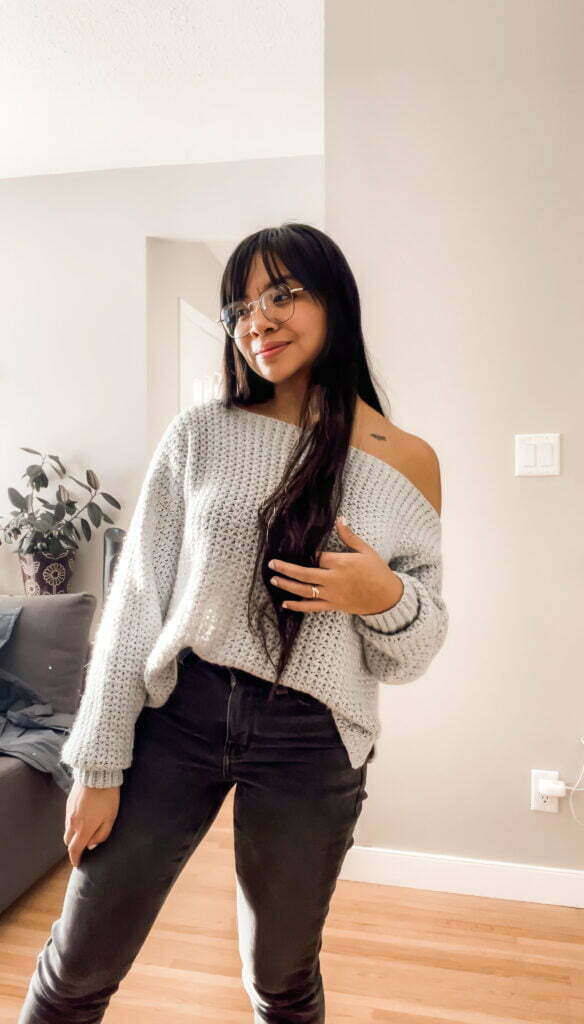 I have this review of Paintbox Yarns Simply DK (not sponsored). I actually really like working with this whole line and have made a couple tops including this Shu Poncho (free pattern).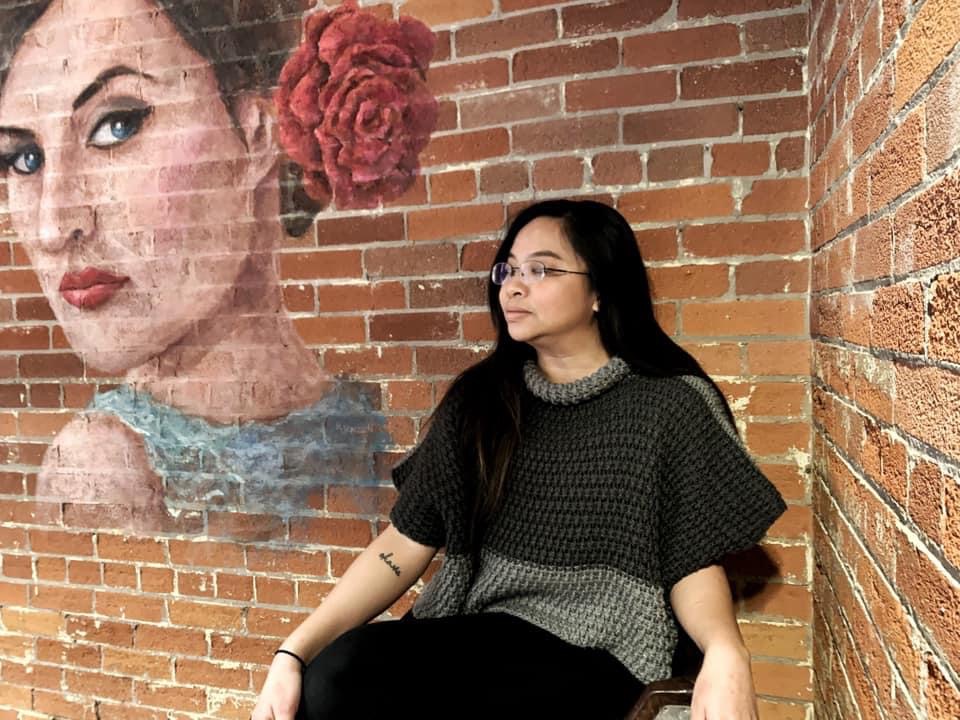 I have this review of Paintbox Yarns Simply DK (not sponsored). I actually really like working with this whole line and have made a couple tops including this Shu Poncho (free pattern).
Heartland is my ultimate favorite line of yarn from Lion Brand Yarn. I really love the color pallet from Heartland and the amount of yardage. This is a great sweater yarn at a the best price point on this list. The yarn is soft and works up beautifully. It is an acrylic yarn and has a fuzzy halo to which adds to its warmth making it an excellent choice for a winter sweater.
This is the Natu Blanket Wrap that uses Lion Brand Yarn Heartland.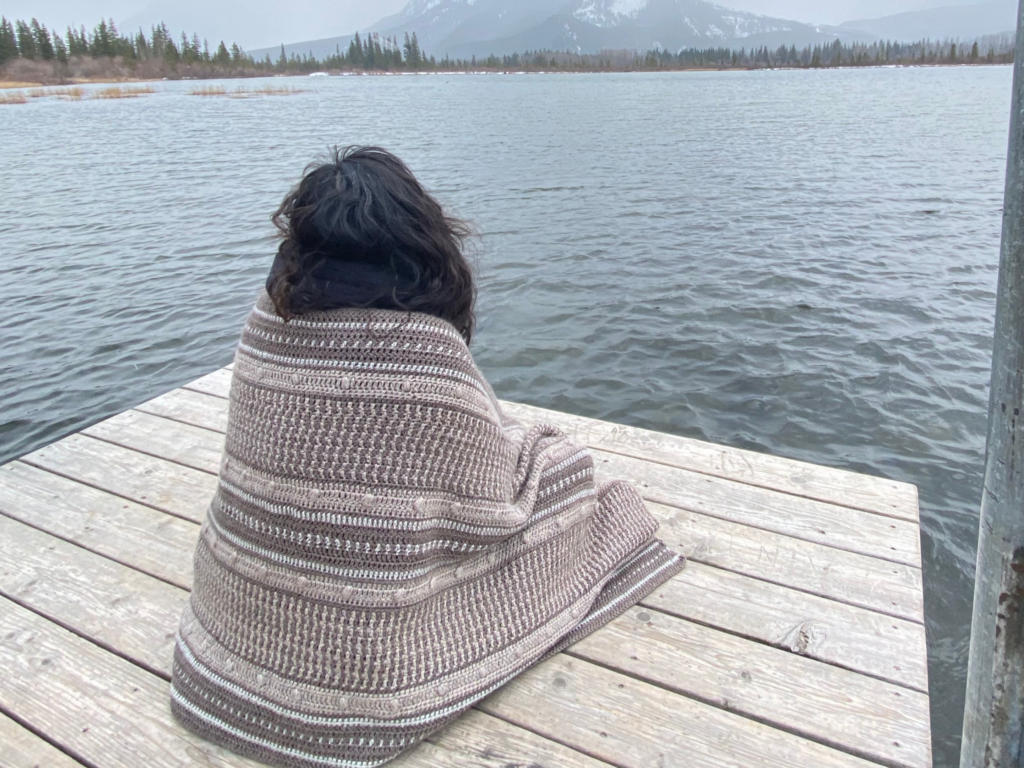 This yarn has a velvety feel and super cozy and soft on the skin. Feels Like Butta yarn is 100% polyester that is a great choice for that soft velvet kind of texture. You can read all about my experience and thought on this yarn in my yarn review.
Here are some designs I have using this yarn so you can have a better look at the feel and texture of this soft sweater yarn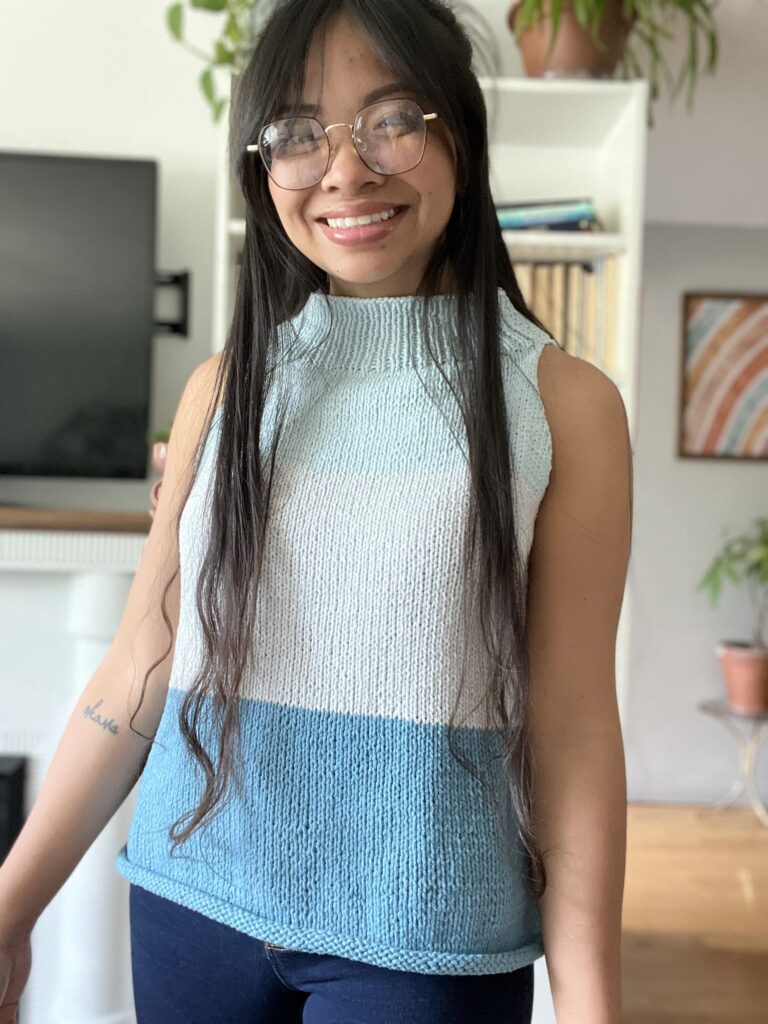 made with 50% wool and 50% acrylic yarn, this is a super bulky yarn that is great for making quick crochet sweaters in a variety of colors. Since this specific yarn is a wool blend, it is more affordable than 100% wool yarn making it great for a beginner crocheter.
As always, Paintbox Yarns offer a wide variety of colours in this yarn so definitely check out this one out. Plus! You save more by purchasing in bulk which is ideal for crochet sweaters.
If you are looking for more of a luxurious feel, Millamia Naturally Soft Merino is a 100% merino wool yarn made to keep you warm and cozy. This yarn is made in Sport weight so it may take longer to make up a sweater, however with thinner yarns you get a more luxurious feel and attention to stitch detail.
My first time using Wool-Ease was when I made my square for the 2020 Traveling Afghan and again for the 2021 Traveling Afghan. The yarn is consisted of 80% acrylic and just 20% wool so you get the affordability of an acrylic yarn but the warmth and softness if wool. I also really love the color pallet this yarn offers and a big plus that it is one of the most popular cost effective yarns out there and can be found in just about any big box store. Other variations of this yarn include Wool-Ease Thick n Quick which is a super bulky version of the yarn and Wool-Ease Wow which is a jumbo version.
In addition to those classic lines, Lion Brand Yarn also came out with a Fair Isle Yarn within the Wool Ease family that I am currently trying out. So far, I must say that the way this yarn works through the color variegations is amazing! This yarn takes the guess work out of making beautiful fair isle sweaters.
100% acrylic yarn that is quite affordable. Living in Hawaii for so long with mostly only Red Heart choices (thanks to Walmart and Ben Franklins) I had a little to choose from. Regular Red Heart Super Saver yarn is usually rough and works up stiff, but this Soft yarn is actually quite lovely to work with. I think it is a good yarn for beginners to practice making crochet sweaters with and have limited choices.
This yarn made the list for being a blend of luxury yarn that is at an affordable price point for value pack of 10 balls – perfect for a crocheted sweater! This yarn is 55% Merino Wool, 33% Acrylic, and 12% Cashmere making very soft and creates wonderful stitch definition. This is a great choice for cabled crochet tops and sweaters.
Now get to choosing the right yarn for your next crochet sweater!
There you have it friends! My top 10 best yarns for sweaters. I would definitely recommend checking out the Lion Brand Wool Ease Collection for the most bang for your buck since wool blends are designed to retain heat and keep you warm. For a more luxurious feel, definitely go for a 100% Merino wool yarn in lighter weights. Lastly, if you have sensitive skin and cannot do animal fibres, Lion Brand Yarn Color Theory is the best bet! Remember, at the end of the day, what feels best on your skin is what is most important.
Looking for more ? Make sure to check out all of my beginner friendly patterns here where you can find garments, amigurumi, and accessories.
Want to see crochet sweater patterns?
That's all for now my maker friend! Remember, never miss a stitch by subscribing to my newsletter. See you next time!
xoxo
Abigail