Paintbox Yarn's Simply DK Yarn Review
This post contains affiliate links. These redirect the reader to products mentioned in the blog at no extra cost to the reader however help us upkeep the blog through a small commission with every purchase made.
It has been a minute since I have done a yarn review! As we ease into February and prepare for warmer days (wishful thinking) I thought now is the best time to jump back into the groove of Yarn Day and start with a light weight yarn.
In this post I am going to talk all about Paintbox Yarn's Simply DK and what my personal opinions are of this yarn. This post is in not sponsored by Paintbox Yarn or LoveCrafts and is my own review of my personal stash.
Paintbox Yarn Simply DK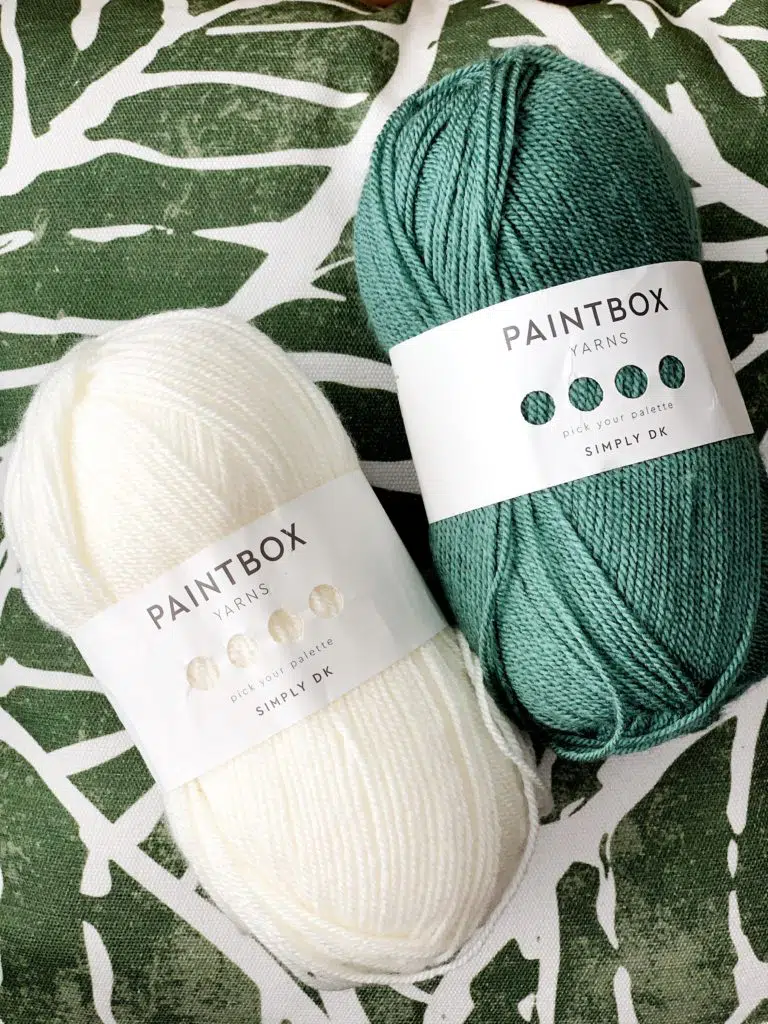 Paintbox Yarns are only sold on LoveCrafts.com and is honestly one of my favorite brands because of the huge selection of colors – 50 shades to be exact! It is truly a paintbox! The variety of colors allows you to unleash your creativity to a whole different level!!! Check out all the different colors here.
They also have different selections of material and weights, I have tried their Cotton DK and Simply DK. If you are interested in learning more about Cotton DK you can read my post here:
Simply DK is their line of DK weight yarn made in acrylic. Acrylic does not sound so sexy, but hear me out! It is actually very soft and light without breaking the bank. Acrylic yarns tend to be cheaper which makes them a great choice for larger projects such as blankets and garments. Let's dive more into this!
Quantity and Quality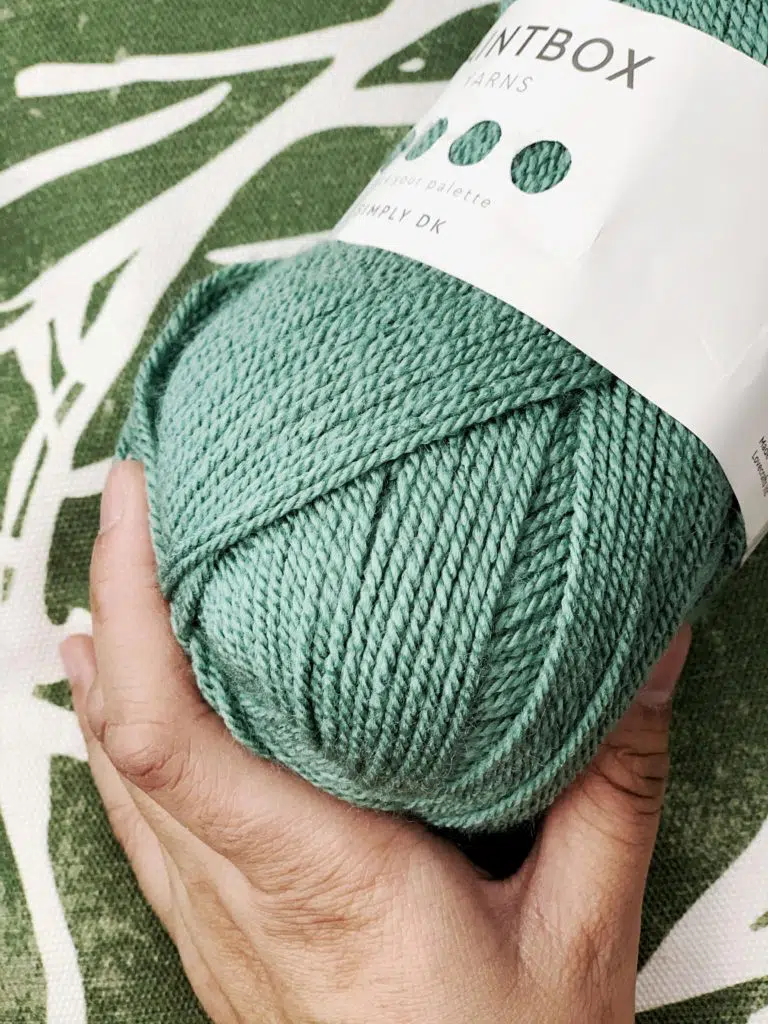 Paintbox Yarn Simply DK comes in a generous amount of (enter) yards. With this amount, you can easily construct a garment with as little as 2-3 balls. The weight of this yarn is light enough for year round garments but also provides enough warmth when worked tightly or joined. Texture wise, I do not find it scratchy on my skin and found it actually light and airy. It is also very durable and does not break while working with it. Being very durable, this yarn is actually machine washable which is a major plus for me!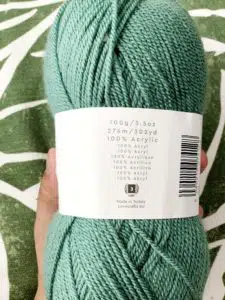 Price
One ball of Paintbox Yarns Simply DK runs for $3.92 CAD. One perk of Paintbox yarns is they love to bundle things up! A bundle of 5 balls goes for $19.59 CAD and you can also grab 10 balls for $39.19!
Grab a bundle of 5 here, better yet, make it 10 here 🙂
Having the option to buy in bundles not only saves you money but increases the likelihood that the balls in the bundle are all from the same dye lot. The pricing of the yarn very reasonable for the amount and quality. I was able to make a lot more garments that I planned for with what I had.
BUT…
Keep in mind, I bought 4 bundles while I was still in the USA along with some other yarn and availed of free shipping. I would highly suggest making the minimum purchase order available for free shipping to truly get your money's worth. If I were to place an order now (in Canada) for a single ball it would cost me around $20 CAD which I would never pay for acrylic yarn.
Conclusion
Paintbox yarn Simply DK is an ideal yarn if you are looking for something affordable and light weight with a variety of colors to choose from. It is a great option for garment making – especially through purchasing bundles. On the other hand, because it is only sold through lovecrafts.com, I highly recommend adding as much in your order to avail of free shipping.
Have you tried Simply DK? I would love for you to share your experience using this yarn! Tell me your story in the comments below.
You may also be interested in reading about