3 Affordable Best Yarn for Amigurumi (2023)
Need help choosing a yarn for amigurumi? It is quite simple. You need to ask yourself two main questions: what kind of quality do I want and what is my budget. In this post I will walk you through what the best type of yarn for amigurumi is by answering those questions and give you my top picks.
This blog post contains affiliate links. This means that I receive a commission if a purchase is made through these links at no extra expense to the buyer. You can read my whole cookie and privacy policy here.
What is amigurumi?
The art of amigurumi is gaining lots of popularity! It is the art of making small 3D objects through crochet or knitting. This post talks more about amigurumi crochet.
In a nutshell, amigurumi is the art of crocheting (or knitting) small, 3-D figures or plush toys like animals, people, or objects.
On her site, Martha Stewart explained a brief history of amigurumi and shared "The word itself is derived from the Japanese words "ami," meaning to knit or crochet, and "nuigurumi," meaning stuffed doll."
Related Post: How to Crochet a Half Circle
When making amigurumi, fiber artists experiment making cute shapes to add to the pieces dimension. The amount of detail that some amigurumi objects have is their total selling point and what makes it a true art.
Popular amigurumi art:
Amigurumi Dolls
Amigurumi dolls are very popular on Pinterest and Instagram because of how much detail goes into them.
The ability to make dolls that are completely unique for children has changed lives. Many dolls showing different skin tones, disabilities, unique appearances, etc have been made through crochet.
Amigurumi Cartoon Characters
Cartoon characters are BIG for amigurumi artists. Many people seek crocheters who can make amigurumi characters for gifts because specific toys can be hard to find.
Take the Baby Yoda phase for example. No one really anticipated Baby Yoda to be such a hit and no toys were manufactured right away. So what did people do? They flocked to Etsy and to crocheters to look for someone who could make a Baby Yoda.
Amigurumi Toys
These come in all different forms from amigurumi animals, play food, baby toys, etc. Just about anything under the sun can be transformed into a super cute kawaii amigurumi toy.
---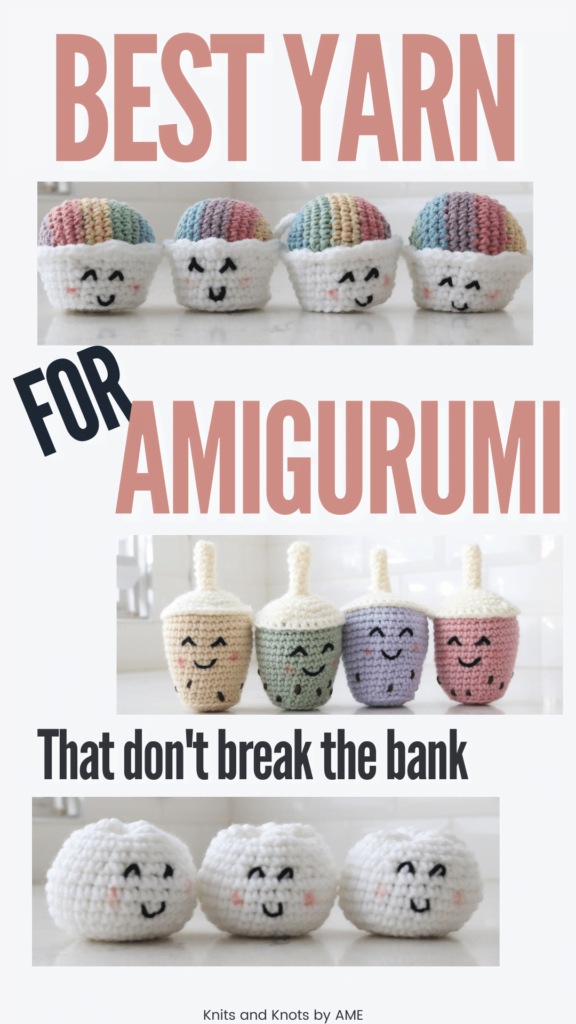 Choosing the Right Yarn
Getting the right yarn for a project is the most important part of crochet. The type of yarn totally change the value of crochet and it's appearance. I talk a lot about yarn in my post Best Yarn for Crochet Sweaters but here is a breakdown for amigurumi.
2 Types of Yarn based on Material
The kind of yarn you choose is very important and will determine the quality of your item. You want to choose a yarn that is machine washable and will last for a long time.
Synthetic Yarn – These are yarn made with synthetic material. Specialty yarn like yarn with sequence, faux fur, nylon, etc. And also inexpensive yarn like acrylic and polyester.
Natural Fibers – Yarn made from natural resources like plants or animals. These are yarn like wool, cotton, bamboo, alpaca, etc. Natural yarn usually costs more than synthetic yarn BUT does not mean it is the best yarn for amigurumi, so keep on reading.
To get the best of both worlds a great option would be to consider blended yarn. Blends like cotton blends, bamboo blends, wool blends, acrylic blends, etc are both cost efficient and have potential for good stitch definition.
Best Yarn Weight for Amigurumi
Lighter yarns ranging from CYC 1-4 are typically used for amigurumi. Most popularly, these are: sport weight yarn, DK Weight, Light worsted, and Worsted Weight Yarn
Amigurumi is 3D that means you are going to fill the object with polyester. In order to have a clean plush (no one wants fiber coming out between stitches) you need to make sure use an appropriate hook size.
Use tight stitches to avoid fiber fill from coming out AND to make sure you secure safety eyes properly – if you are using them. You can either adjust your tension of switch to a smaller hook size.
Important things to consider when choosing amigurumi yarn:
Before choosing what yarn to use, consider who you are making them for. If you are going to make them for young children, you might want to choose a softer fiber. Soft yarns are safe choices for babies.
People with sensitive skin also need special yarn. Maybe consider using a natural fiber or a soft polyester or acrylic yarn. Make sure to ask the person you are making the gift for what the best fiber is for them.
Make sure you choose a yarn that is machine washable if you are making objects that will tend to be carried all around or put into mouths (like dolls or crochet toys). Check everything on the yarn label and see if you are able to throw it in the washing machine
---
My Top picks: Best Yarn for Amigurumi
These are my favorite amigurumi yarns. Remember, the best yarn type depends on the occasion, purpose, and usage of the amigurumi item you are making.
For example, if you are selling lots of items in bulk for craft fairs. You might want to first use a more cost efficient yarn then later upgrade to higher quality yarn that costs a bit more once you establish your brand.
Best yarn for amigurumi dolls
Lion brand yarn skein tones is my top pick for amigurumi dolls. Skein Tones is specially made to represent a wide variety in skin tones so you can be sure to find the perfect hue for your doll.
This is an affordable line if anti-piling acrylic yarn made to last wear and tear.
Best yarn for amigurumi with lots of details
Light weight CYC 1-3 yarn is in cotton is the best yarn you can use for amigurumi projects that have a lot of details.
Using a lighter weight yarn allows you to make more details for the project. Cotton yarn will help accentuate these details by giving you clean stitch definition.
Paintbox Yarns Cotton DK is my choice for amigurumi that requires a lot of details. You can read about this yarn in my review here.
Long story short, cotton dk comes in small enough balls where you won't be wasting much yarn when making the different details. The yarn comes in a massive color palette to choose from. Being 100% cotton, you get great stitch definition with this yarn without the annoying halo effect that acrylic yarns have.
Best yarn for amigurumi toys in large quantities
When you are selling for craft shows or wholesale, you need to choose a yarn that is cost efficient. My suggestion is to use an acrylic yarn for this case.
My favorite amigurumi yarn now-a-days is Loops and Threads Impeccable. This line is only available in Michael's stores. But I love this yarn because of the texture, yardage, and – most importantly – the array of colors.
Now, I know not all places have a Michaels, so, my second suggestion would be a tie between Red Heart Soft and Lion Brand Yarn's Vanna's Choice which is comparable to Impeccable BUT will not have as much colors.
I do like using Red Heart Yarn Super Savor but only when I cannot find any other option. Actually, super savor is the most common yarn out there which you can easily find at any Walmart. However, I have found that the quality is not best for amigurumi. This yarn would create a mean halo effect and is often itchy.
Find your next amigurumi projects here
Ready to dip your toes in amigurumi water? Here are some easy amigurumi patterns you can try now! Click on the picture to get to the pattern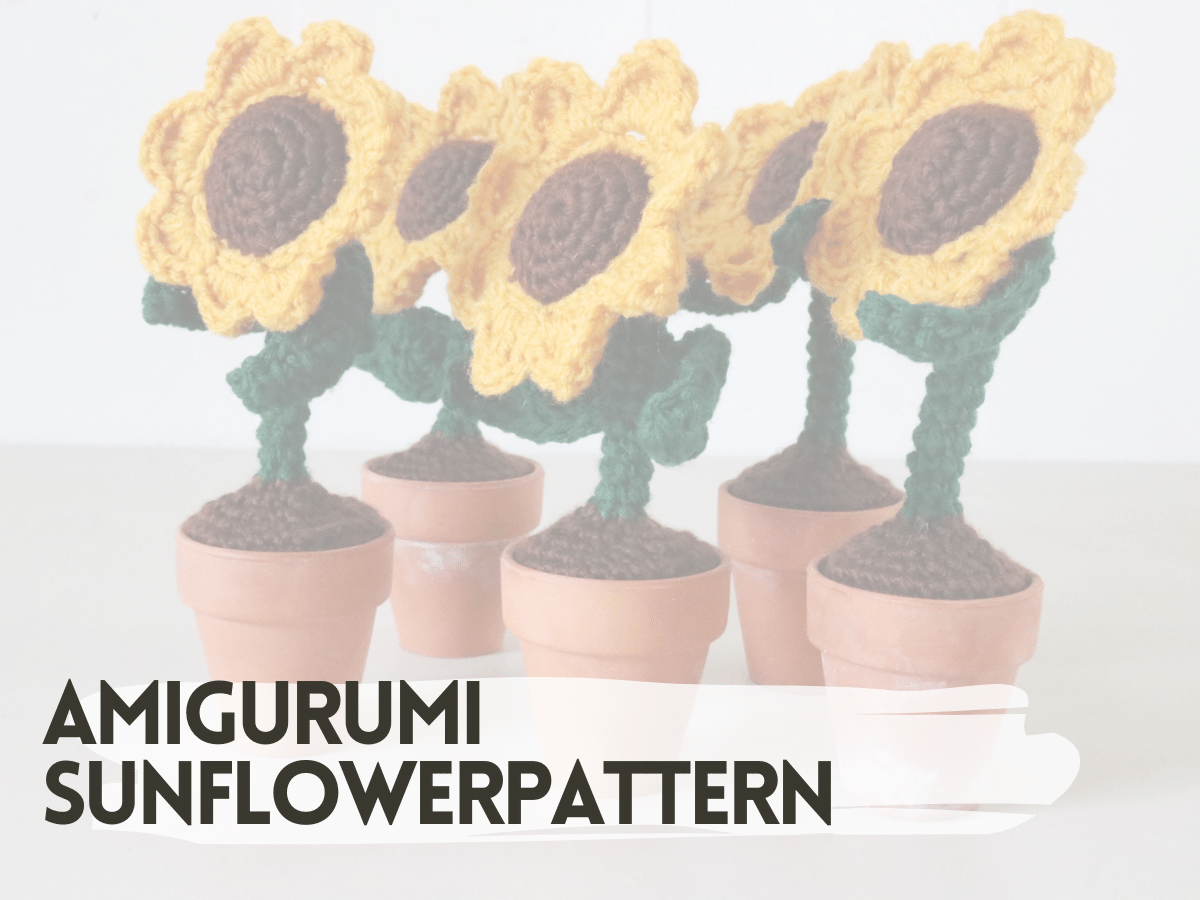 Conclusion:
And there you have it! My top picks for the best yarn to use for amigurumi. I use these yarns all the time and can't wait for you to try them too!
The perfect yarn for your amigurumi project depends on the quality you desire and the quantity you are putting out. My top choices are definitely what I have tried and tested to be a great balance between the two factors.
Have any suggestions? I'd love to hear about the different yarns you use for amigurumi in the comment section. And I am also happy to answer any questions you have about my top choices.
That's all for now my maker friend, talk to you soon,
Abigail