How to Crochet a No-Sew Amigurumi Boba Tea
Bubble tea – popularly known as boba – is a yummy and refreshing milk tea drink with pearls. I am going to show you a step-by-step tutorial how you can crochet your own amigurumi boba!
Want to get the pattern? You can get the Ad-Free crochet pattern here. Make sure to check out all the other amigurumi patterns for more discounts.
This blog post may contain affiliate links and uses cookies. This means that I receive a commission when a purchase is made through these links at no extra cost to the buyer. Rest assure, I only link to things I use and love myself. You can read my whole cookie and privacy policy here.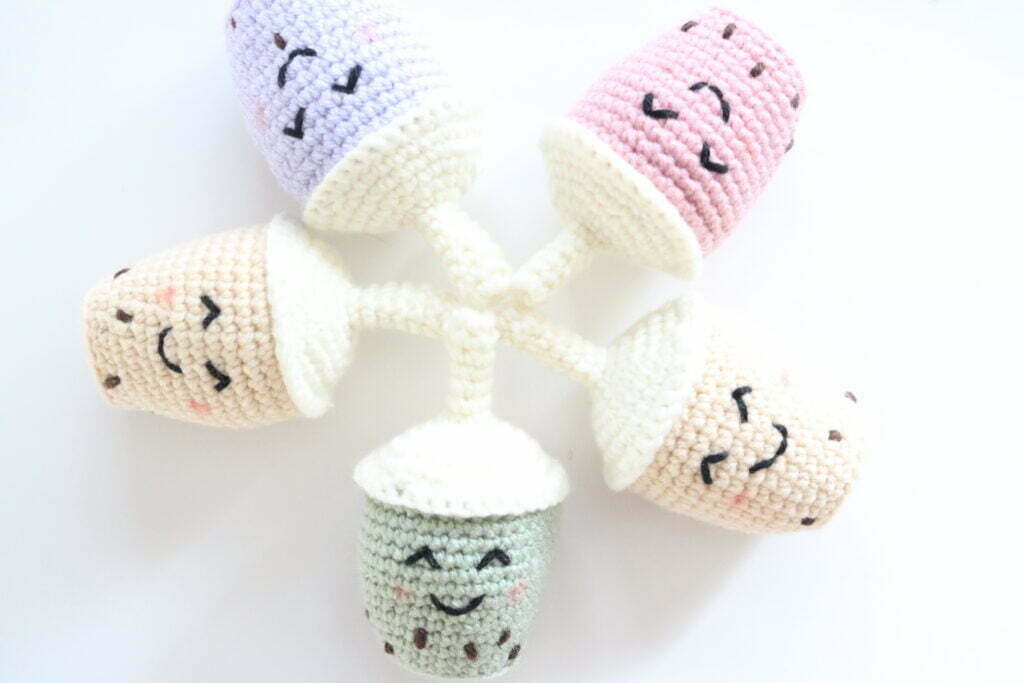 What is amigurumi?
In a nutshell, amigurumi is the art of crocheting (or knitting) small, 3-D figures like animals, people, or objects.
On her site, Martha Stewart explained a brief history of amigurumi and shared "The word itself is derived from the Japanese words "ami," meaning to knit or crochet, and "nuigurumi," meaning stuffed doll."
What is amigurumi for?
Nowadays, amigurumi is a popular feel good craze. Making kawaii plushies of our favorite food and characters and giving them life with cute facial features.
Amigurumi can be used as plushies and stuffed toys just as they are. However, the things you can do with amigurumi are endless:
Things to do with amigurumi:
Baby toys – amigurumi is generally small, making them the perfect fit for baby hands. You can even get a rattle insert to make an adorable rattle. The perfect gift for babies!
Pretend toys – amigurumi food is a great alternative for pretend food and other toys for small children
Ideal gift – because amigurumi is so kawaii and handmade they are a sure win in the gift department. I go all into why handmade gifts are the absolute best in my post Gifts You Can Crochet
Keychains – amigurumi makes really good keychains, especially the smaller they are made
Charm – car charm to hang from your rear view mirror, a bag charm for zippers or luggage.
Decor – amigurumi does range from cute stuffed toys to home decor. These amigurumi sunflowers are great additions to living rooms, nursery room, or an office desk.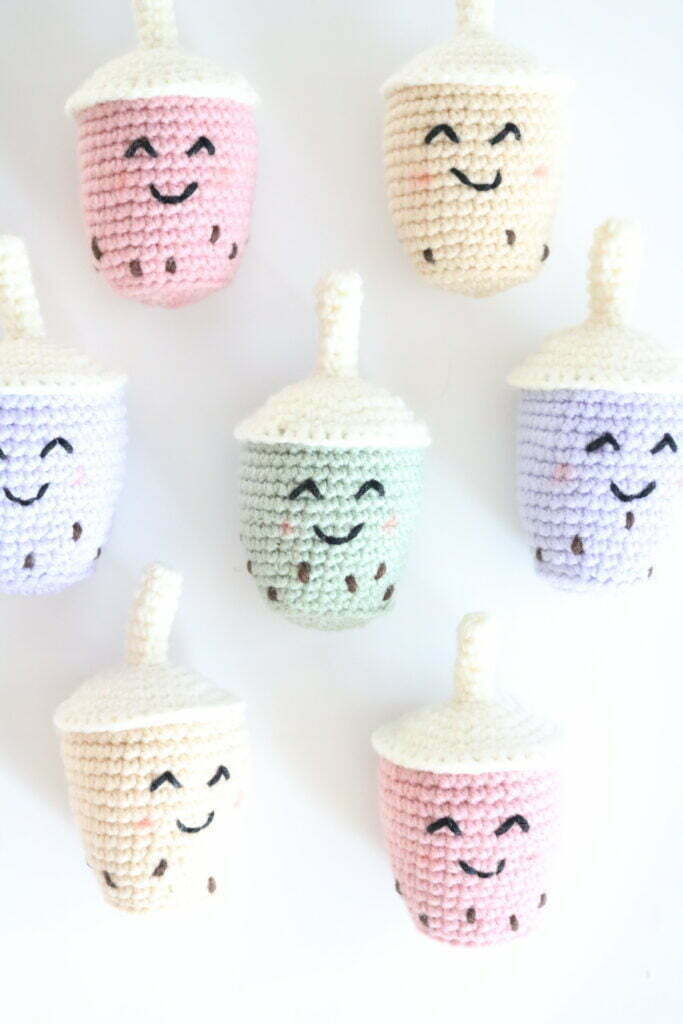 What is Boba Tea?
Boba tea is also known as bubble tea or milk tea. It is a popular dessert drink and a sweet treat during summertime.
It is an iced tea drink that is made in a variety of flavors like traditional milk tea, black tea base, brown sugar, and even fruity flavors. Boba tea usually comes with additional treats like gelatin boba pearls and chewy tapioca balls.
The fun part of this drink is the boba straw to easily sip the additional treats.
We are team bubble tea in this house! I'm a bubble tea fan and traditional milk tea flavors. My wife is also a boba lover and likes brown sugar. I guess it is safe to say we can never have enough boba.
Amigurumi Boba: Free Crochet Pattern
*you can grab the inexpensive ad-free crochet pattern here for your pattern collection. This free pattern is intended for personal use only. Let's dive into making your own delicious boba drink
Materials
This simple pattern uses:
Level 4 acrylic yarn and calls for a primary color (color of the entire boba cup), secondary color (straw color and lid), black for eyes and mouth (you can also opt in using safety eyes as well), and dark brown for the pearls. Wondering if you can use different yarn? Check out my post about the Best Yarn for Amigurumi here.
2.25mm crochet hook
Tapestry needle
Scissors
Fiber fill – you can purchase this at any craft store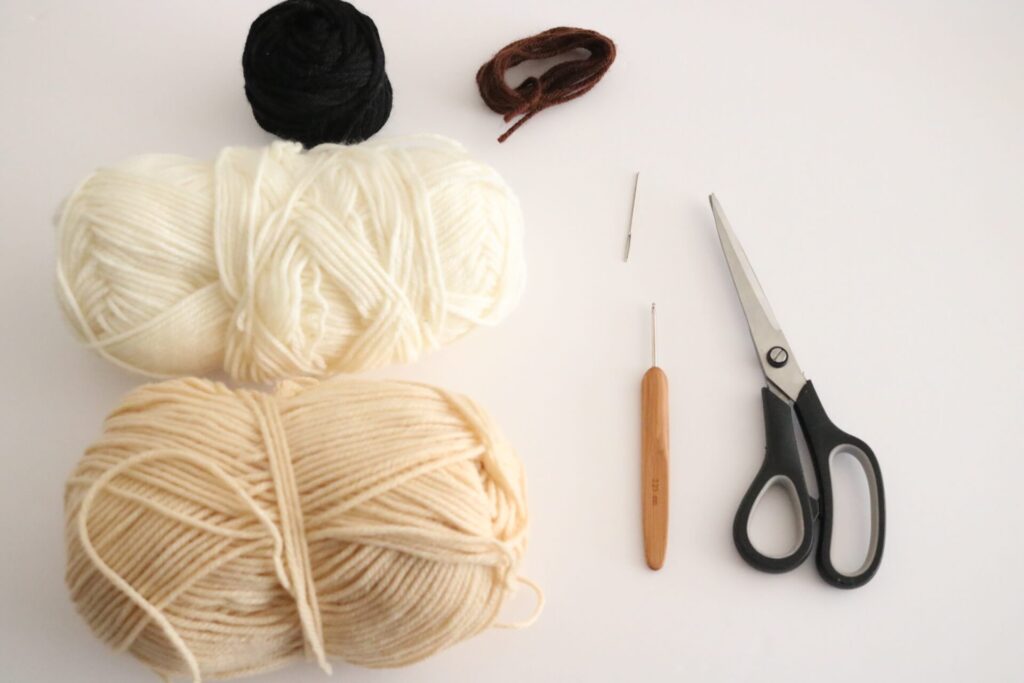 Abbreviations:
sc – single crochett
inc – increase (two sc into one st)
slst – slip stitch
st/s – stitch/es
Pattern Notes:
1.This pattern is made using US terminology.
2.When making this amigurumi boba, tighten your tension so the polyester does not come through the stitch spaces
3.This pattern is written in rounds. Slst after the last sc of each round to close the round. Ch 1 at the beginning of the rounds do not count in the final st count.
Amigurumi Boba Cup
First we start at the bottom of the cup.
Make a magic ring and make 6 sc into the circle over the tail of the magic circle. Pull the tail shut and Sl st to complete the round.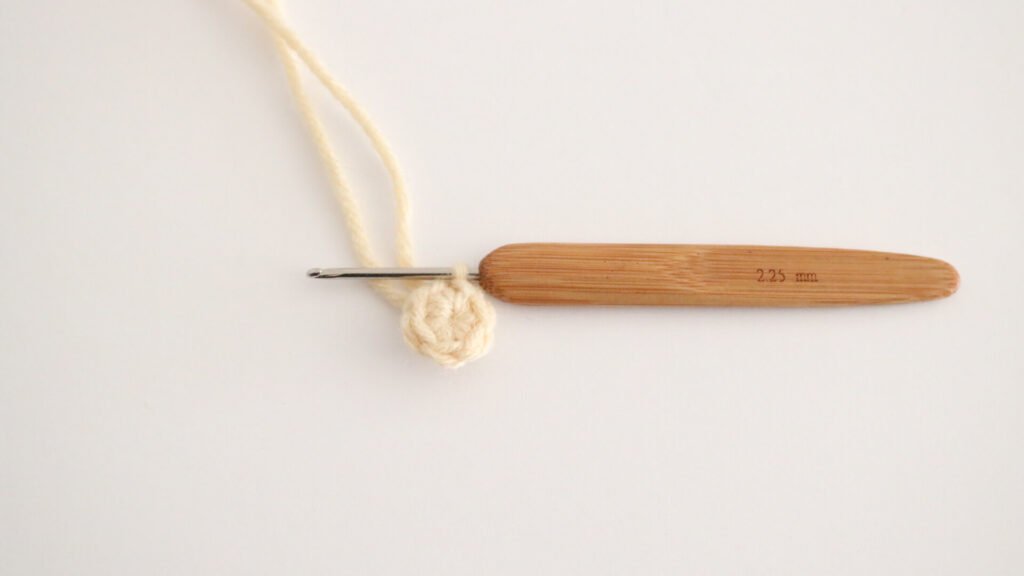 R2:2 sc jnto each st (12 sts)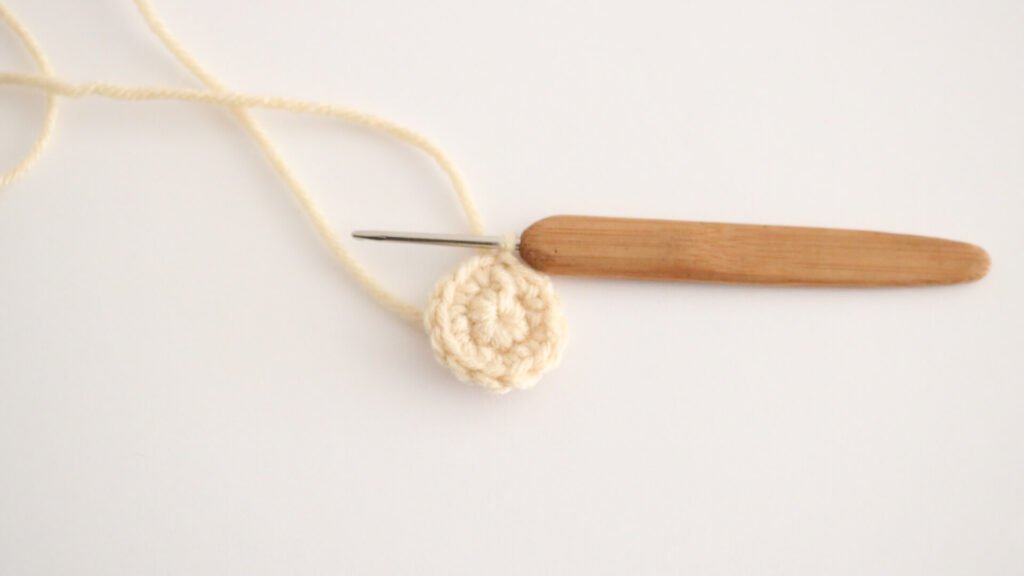 R3: ch 1, *sc,inc. repeat from * until end of round (18 sts)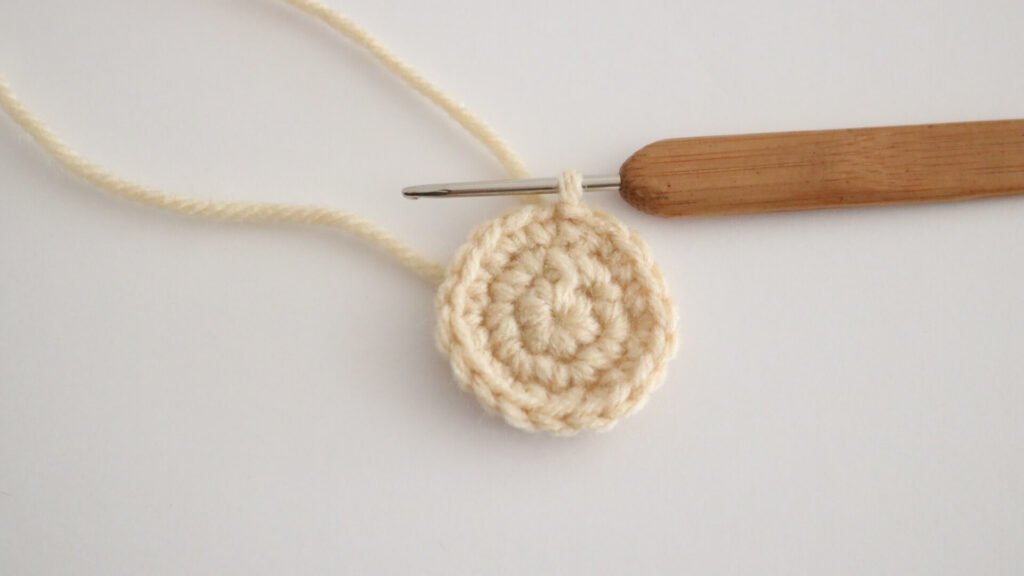 R4: ch 1, * sc, sc, inc. repeat from * until end of the round (24 sts)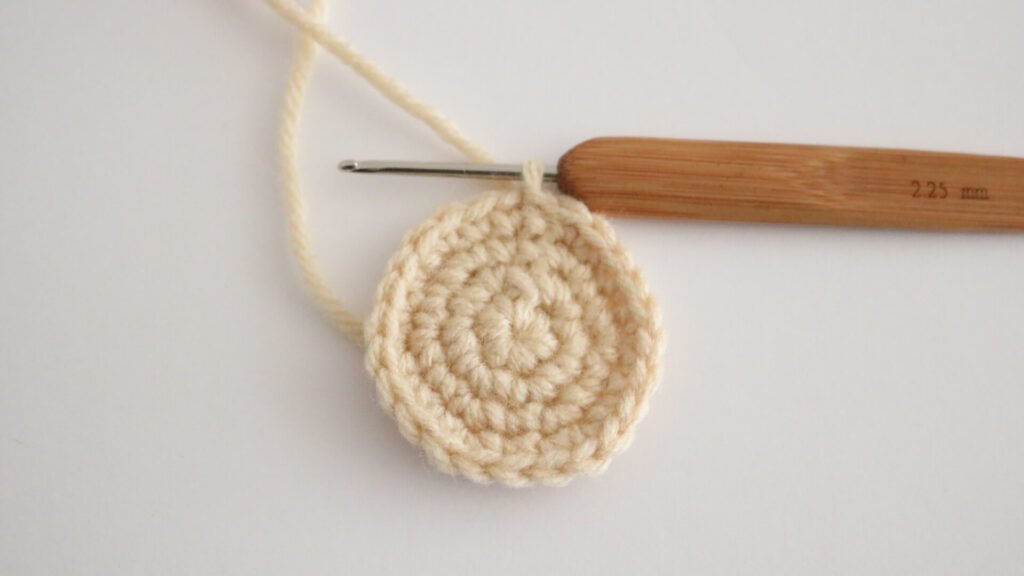 R5: ch 1, make one sc into the back loop of each st. (24 sts) working in the back loops only for this round helps make a sharp curve up from the base of the cup.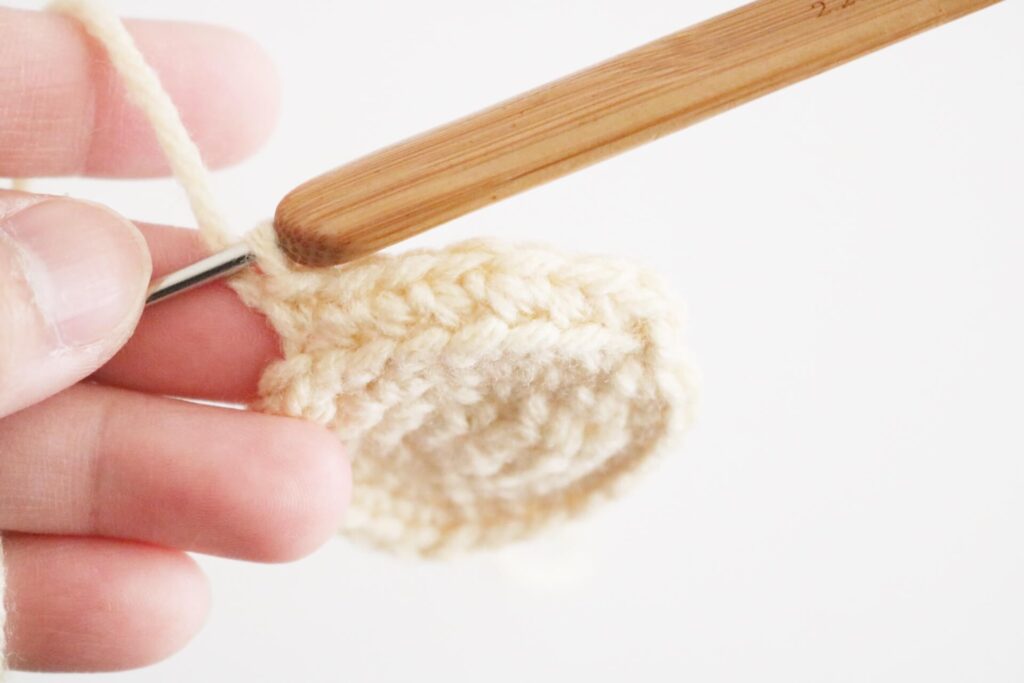 R6: ch 1, sc into each st. (24 sts)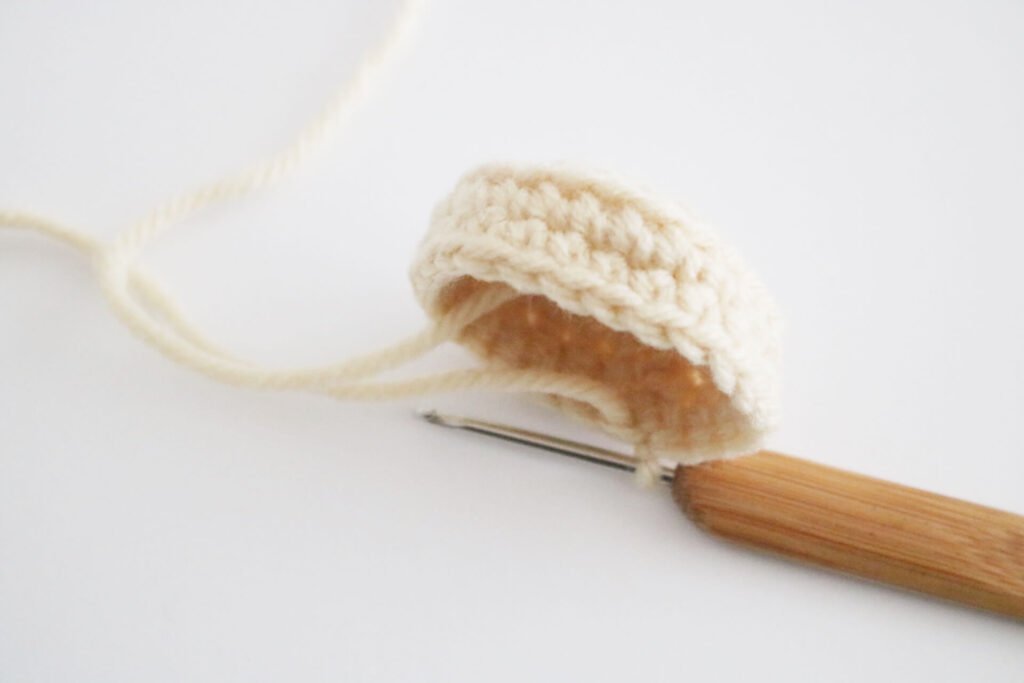 R7: ch 1, *sc, sc, sc, inc. repeat from * until end of the rounf. (30 sts)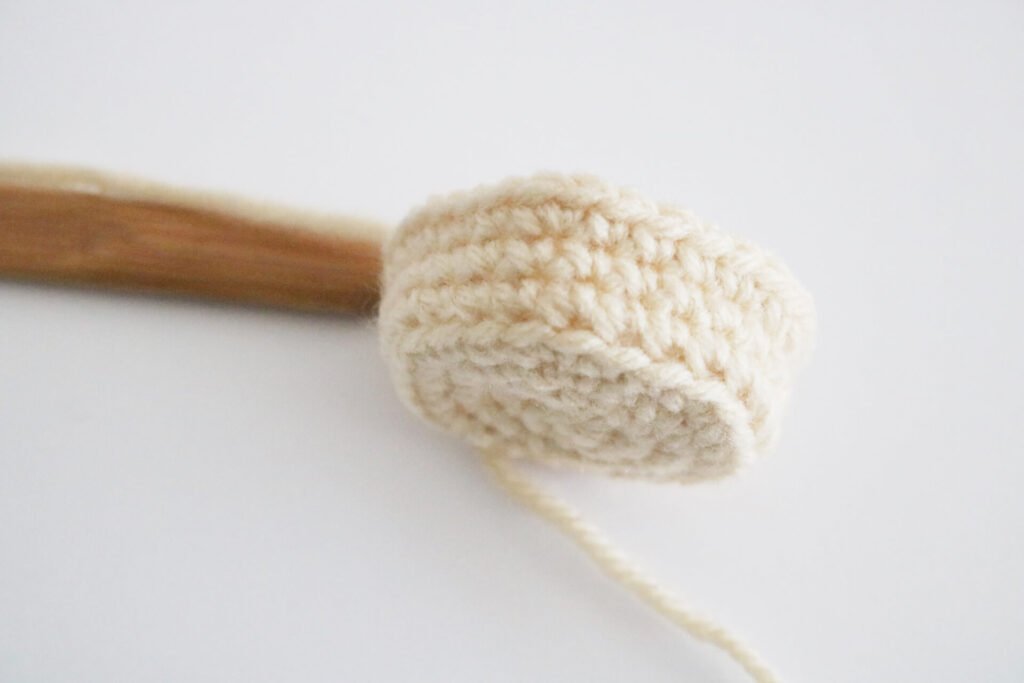 R8-10: ch 1, sc into each st. (30 sts)
R11: ch 1, *sc, sc, sc, sc, inc. repeat from * until end of the round. (36 sts)
R12-17: ch 1, sc into each st (36 sts)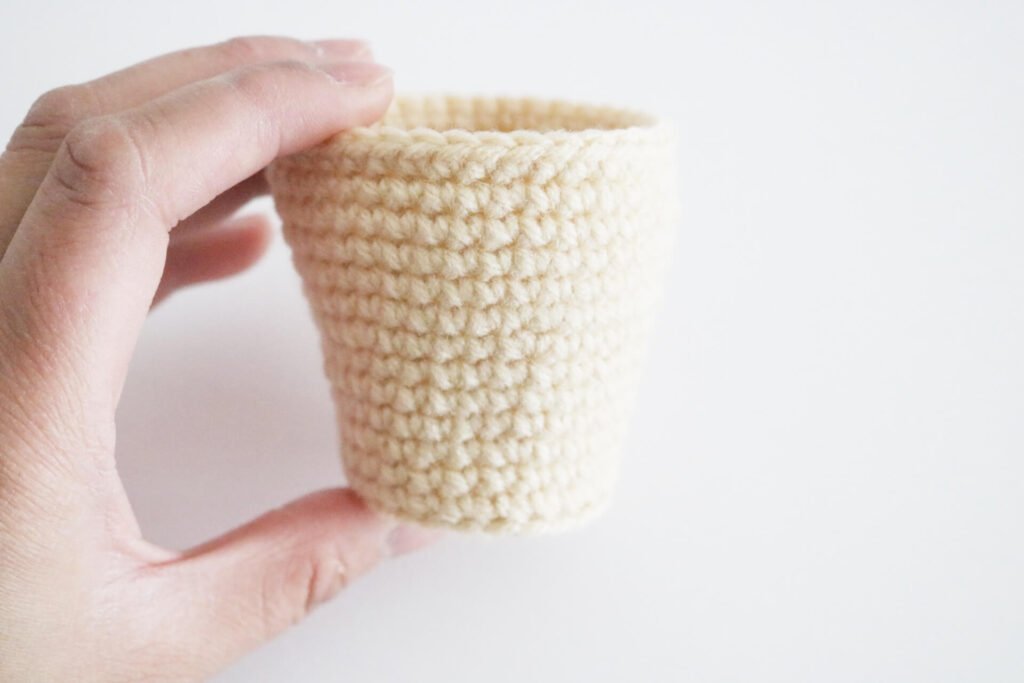 Fasten off
Stitch on face and pearls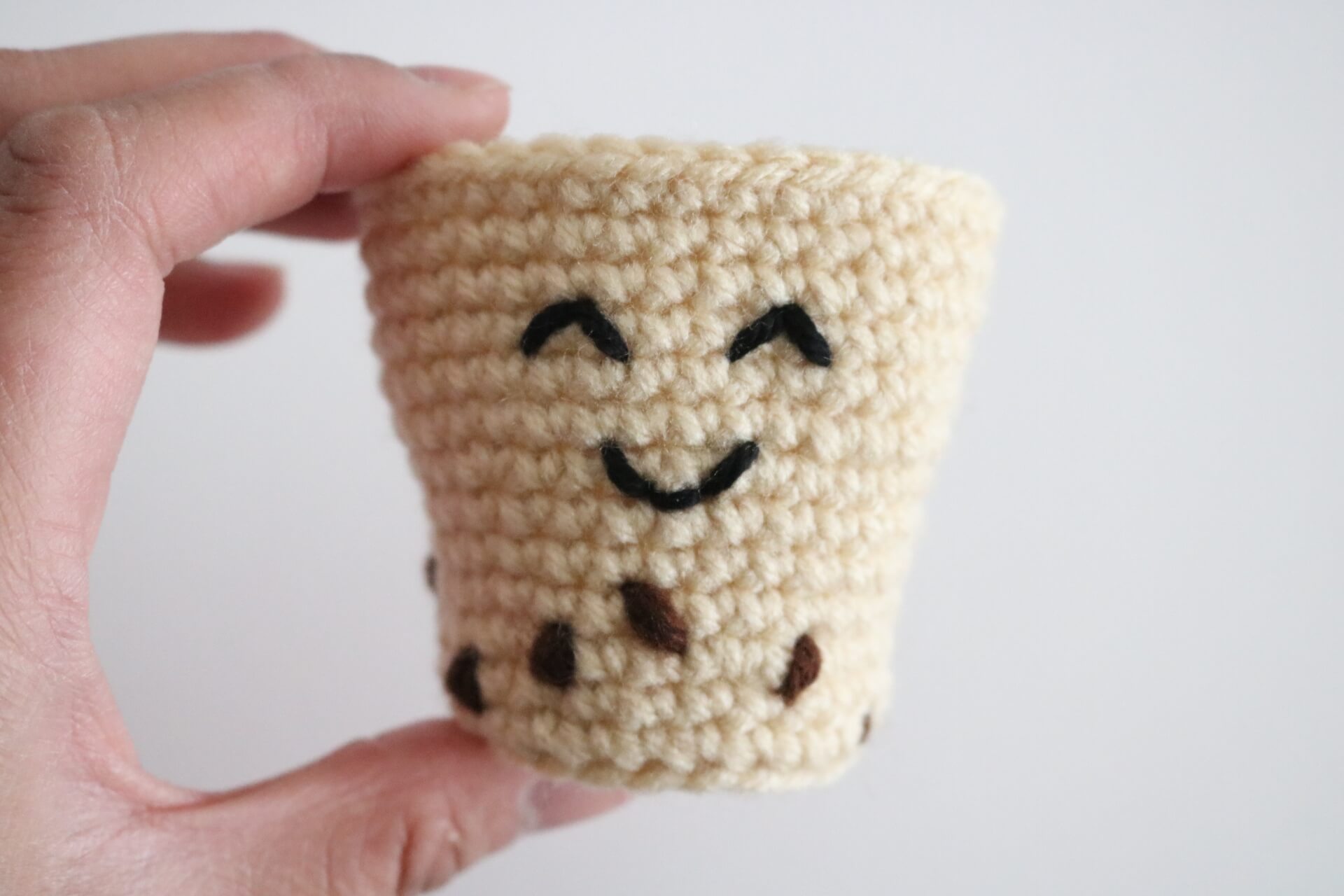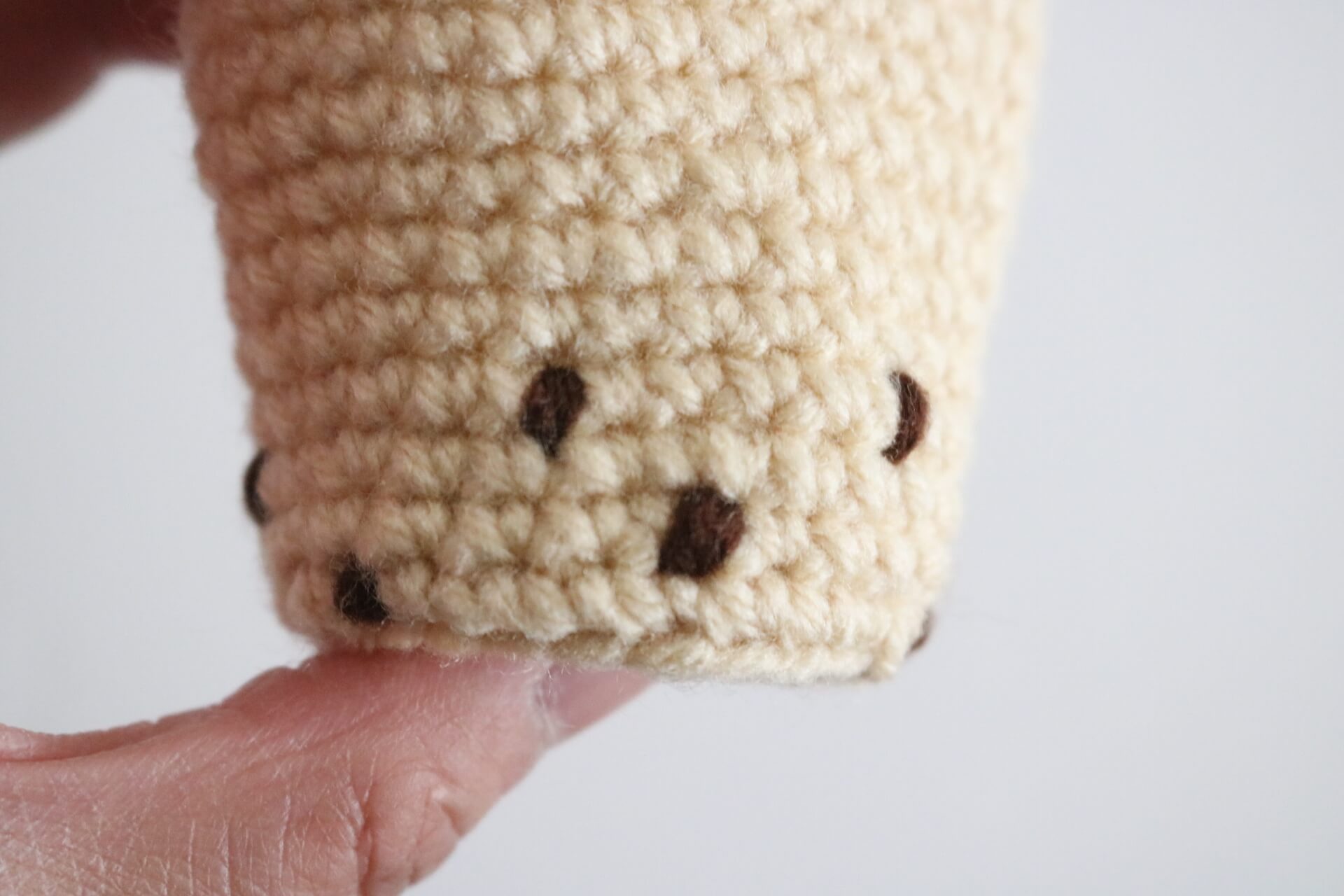 Lid of the amigurumi boba
For the lid we start at the straw and work our way outwards from the center of the lid.
Make a magic circle and make 6 sc into the circle. Sl st to complete the round.
R2-7: ch 1, sc into each st (6 sts)
R8: ch 1, *sc,inc. repeat from * until end of round (18 sts)
R9: ch 1, * sc, sc, inc. repeat from * until end of the round (24 sts)
R10: ch 1, *sc, sc, sc, inc. repeat from * until end of the rounf. (30 sts)
R11: ch 1, *sc, sc, sc, sc, inc. repeat from * until end of the round. (36 sts)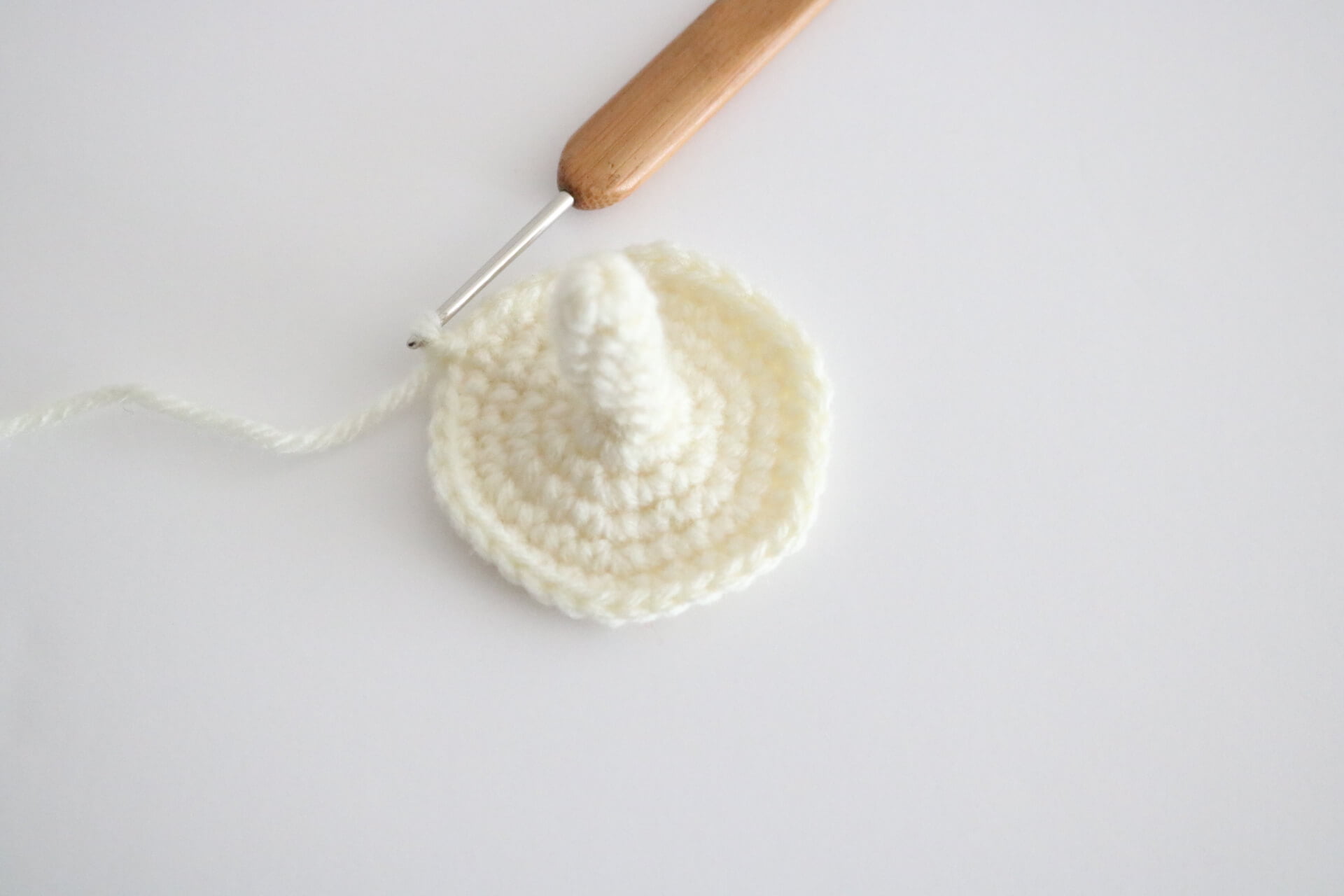 Attach yarn to the cup following the picture below.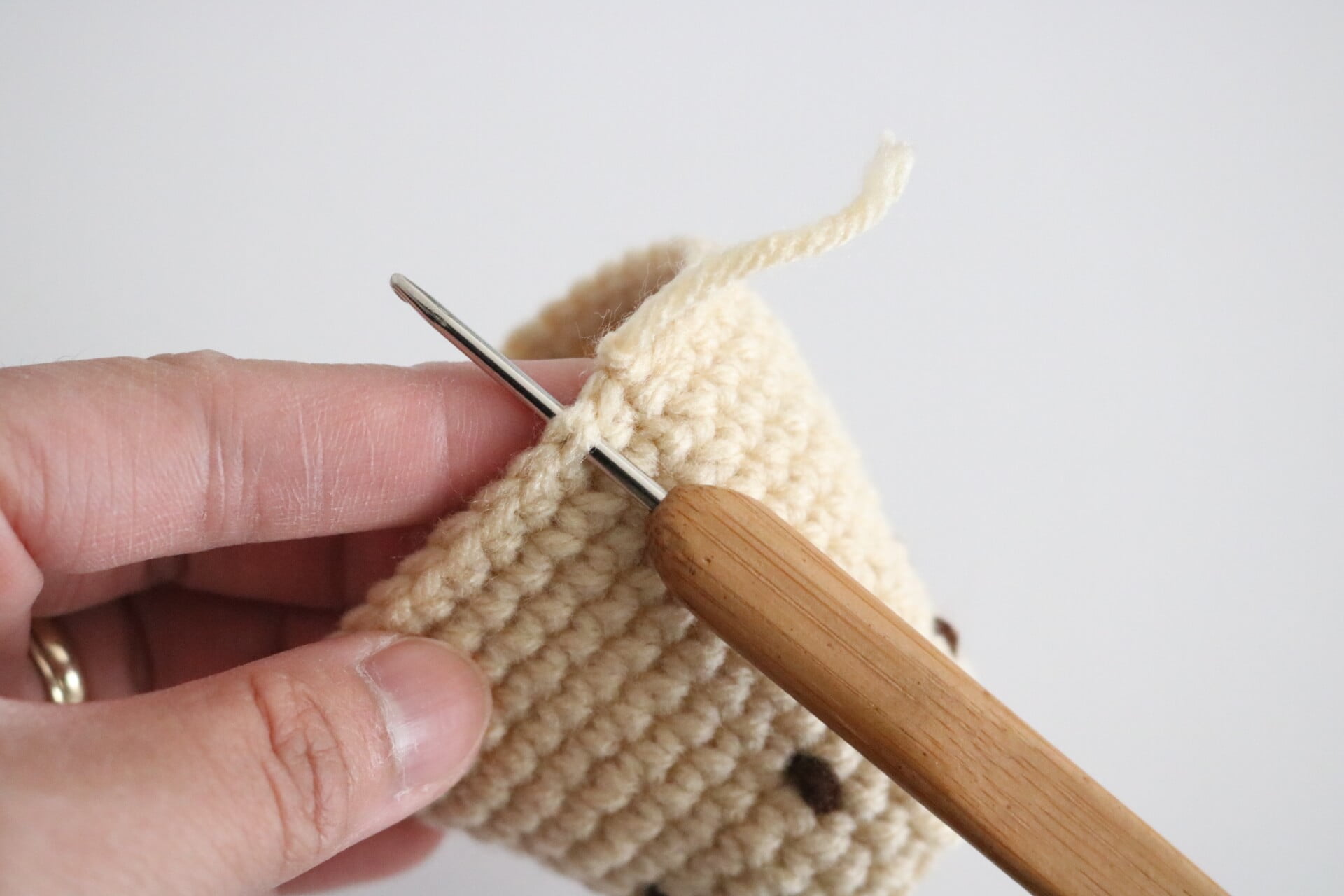 Sc the cup and lid sts all around. When the cup is half way closed fill it with polyester fiber and then continue seaming it shut with sc sts.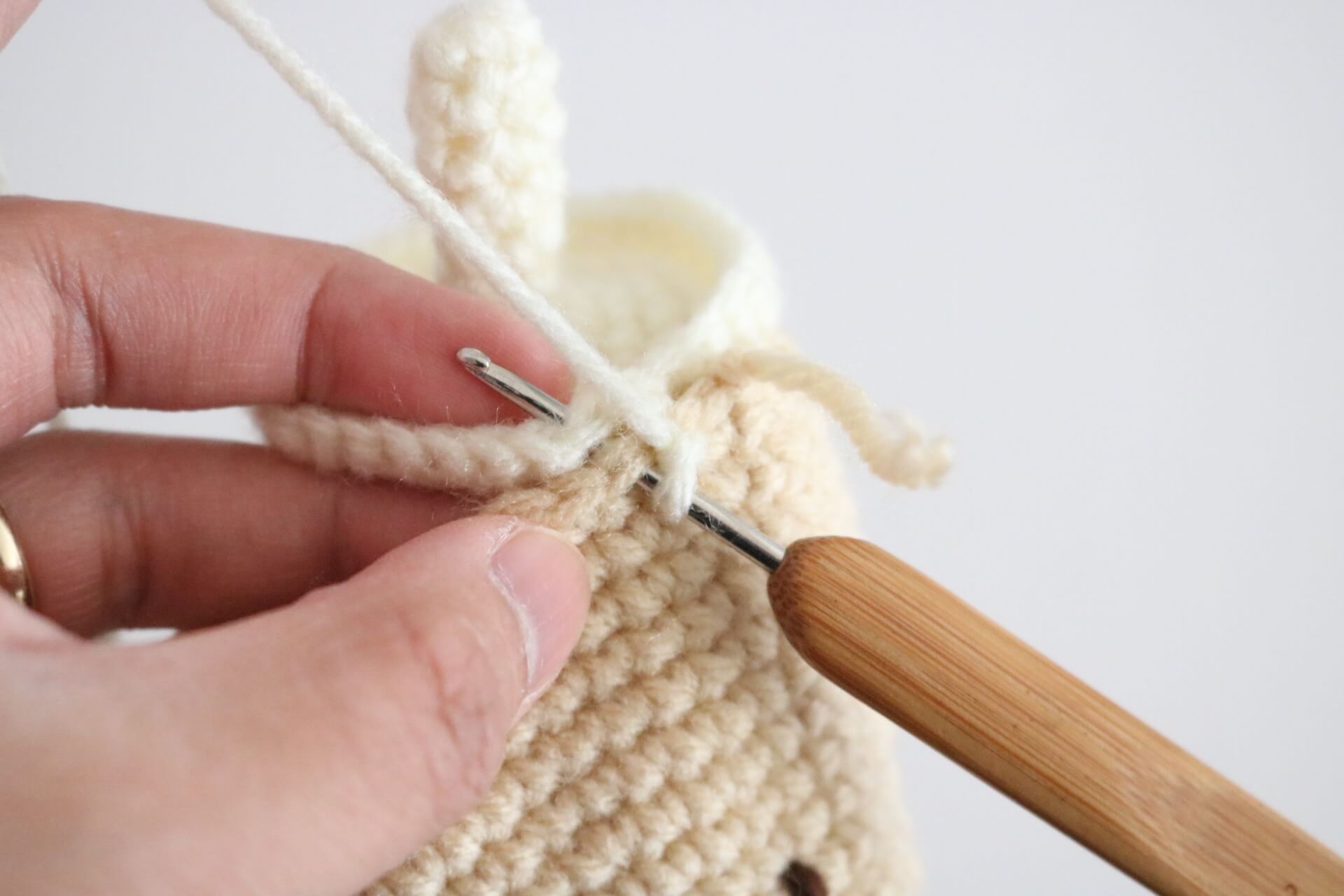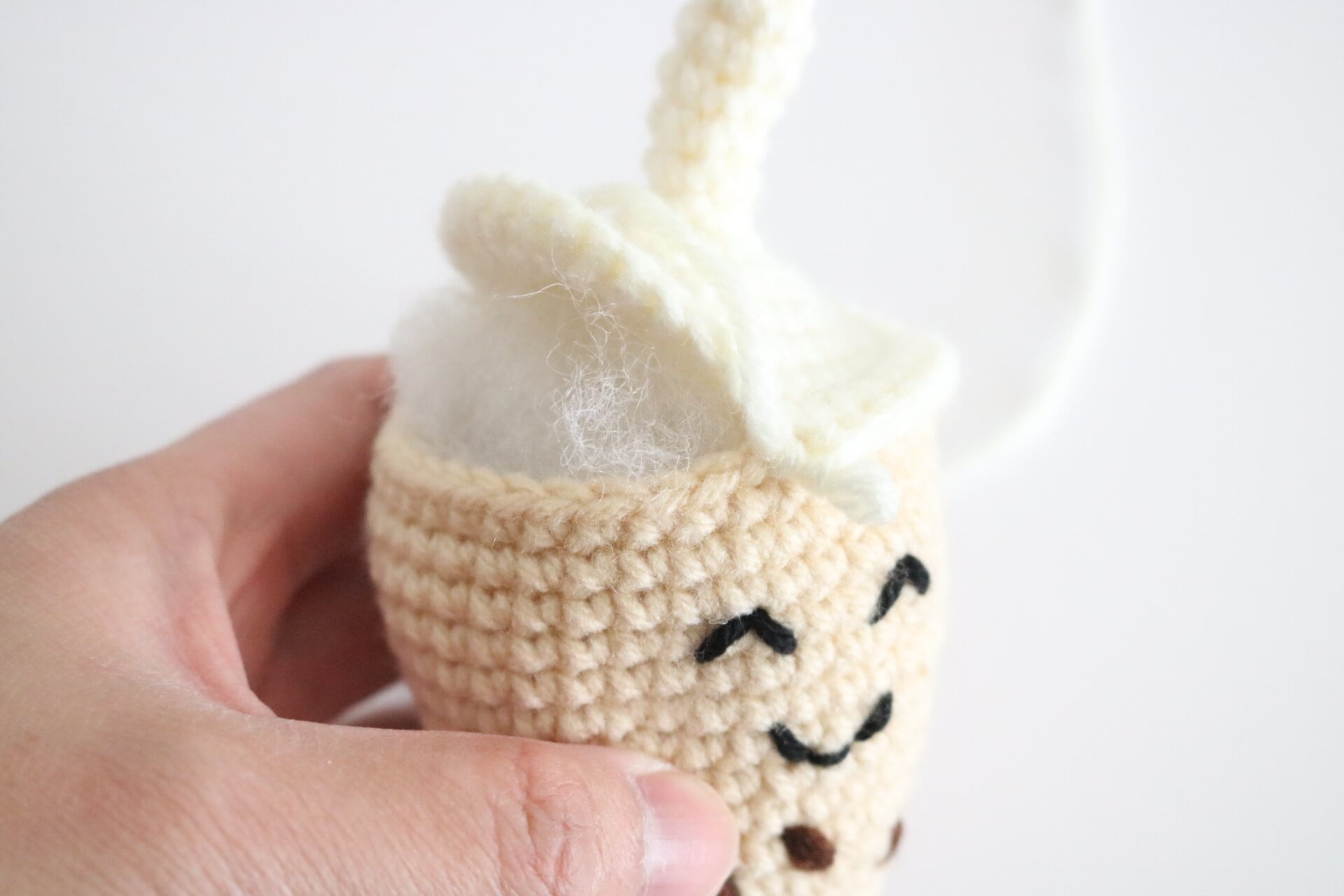 Give your boba a little roll to even out the fill and that's it!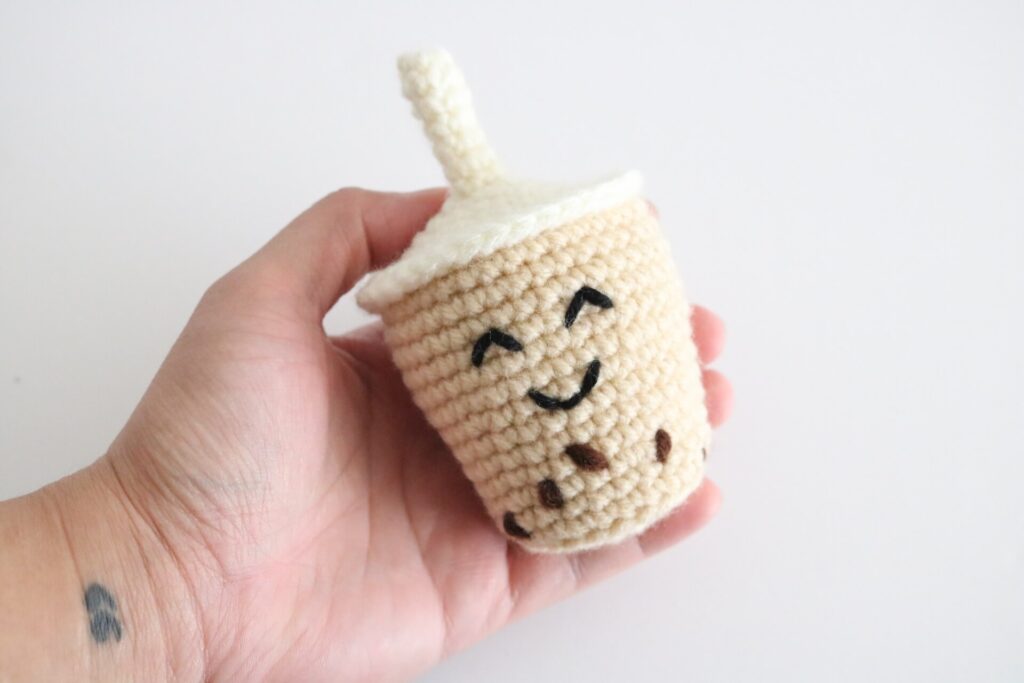 Want more amigurumi patterns?
Check out these patterns below for more free no-sew amigurumi patterns, click on the picture to go to the patterns: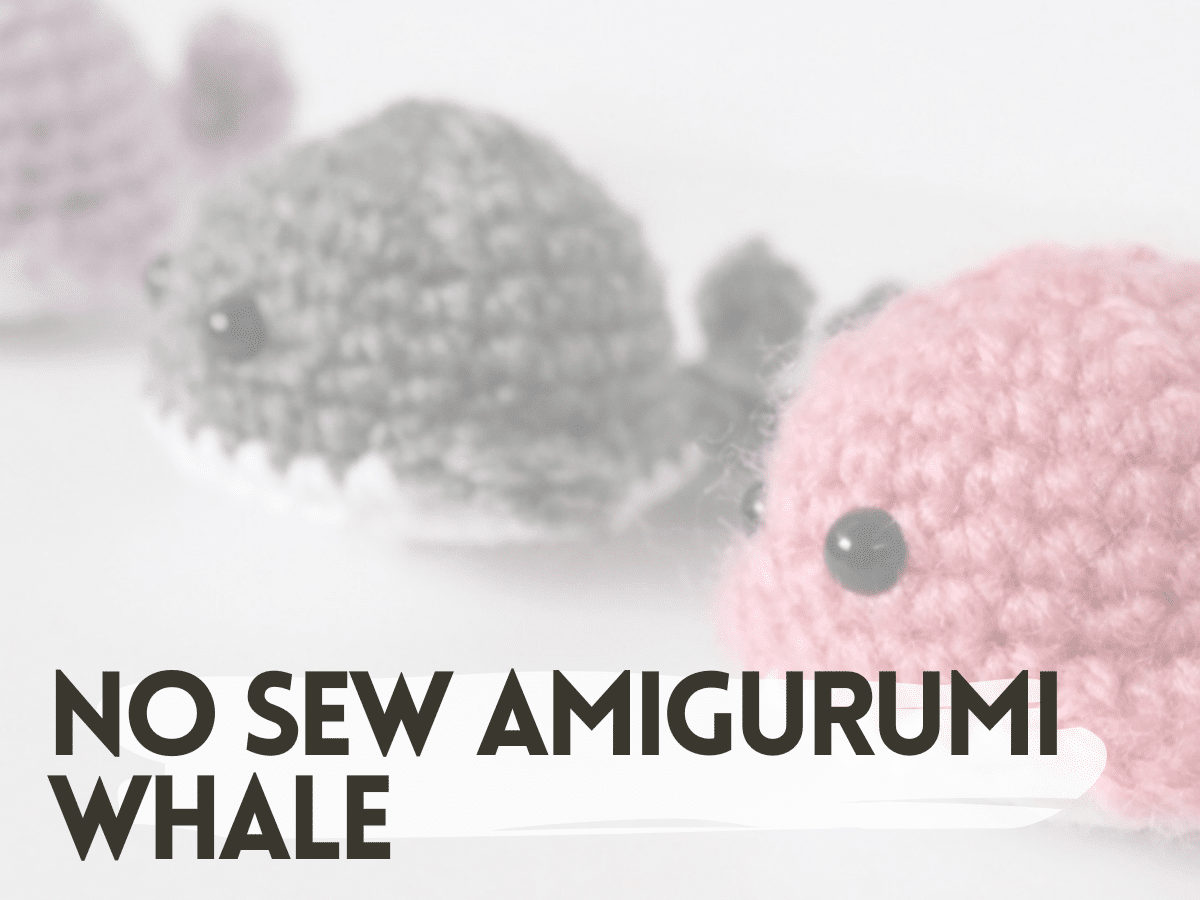 That's all for now my maker friend! See you again next time!
Make sure to tag me @knitsandknotsbyame on IG so I can see your kawaii boba!
Bye for now,
Abigail