The Quickest Way How to Change Yarn in Crochet
This is a quick tutorial on how to seamlessly change yarn colors in your crochet project. I'm sure there are different ways to change yarn in crochet and there is no wrong or right way to do it. But I have been doing it this particular way for a very long time and never needed to do it another way!
This post may contain affiliate links. I get a small commission from any purchase made through these links at no expense to the buyer. This allows me to keep free awesome content coming your way. Check out my privacy policy for a full rundown of disclosures.
As you can see in these examples below, the standing stitch is consistently the same color after this seamless join.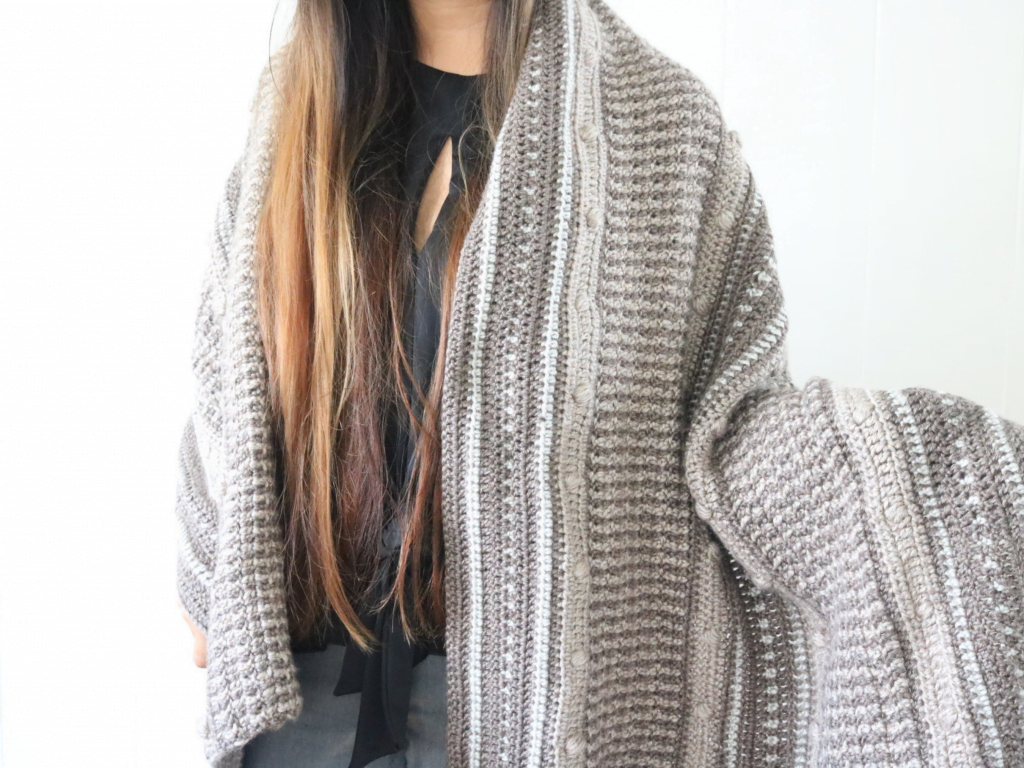 I love playing with different colours! experimenting with different shades of yarn for scarves and wraps is one of my favorite parts of designing. So you can imagine just how useful this method is. I also use this when doing amigurumi and changing colors in very tiny details.
This basic technique can be used with any basic crochet stitches like single crochet, double crochet, or treble crochet stitches.
Enjoy the written and picture tutorial below if you are a visual learner and let me know in the comments if you have any questions.
Common questions:
Is there a specific place in my project to change yarn?
No! There is no "right place" and you can change yarn colors wherever and whenever needed in your project. This method of changing different colors can be done in rows or on the round. Additionally, it works in any location. For example, at the end of a row and transition to your turning chain or done at the middle of the row.
Can I change yarn to a different weight?
Absolutely! If using different weights of yarn is in your design element, you can definitely use this method to change yarn.
Additionally, no specific yarn type is required. You might need to adjust the tension when you draw through your new yarn but that is easily down with tightening or loosening your knot when securing the loose ends.
Also, you may also need to change your crochet hook size when doing so.
How do I change yarn in crochet rounds?
This method of colour change can be used in in any crochet project either working in rows, rounds, granny squares, motifs, etc. There is no problem at all!
I am so excited to teach you my favorite way to do a coulour change in crochet! Let's het right into it.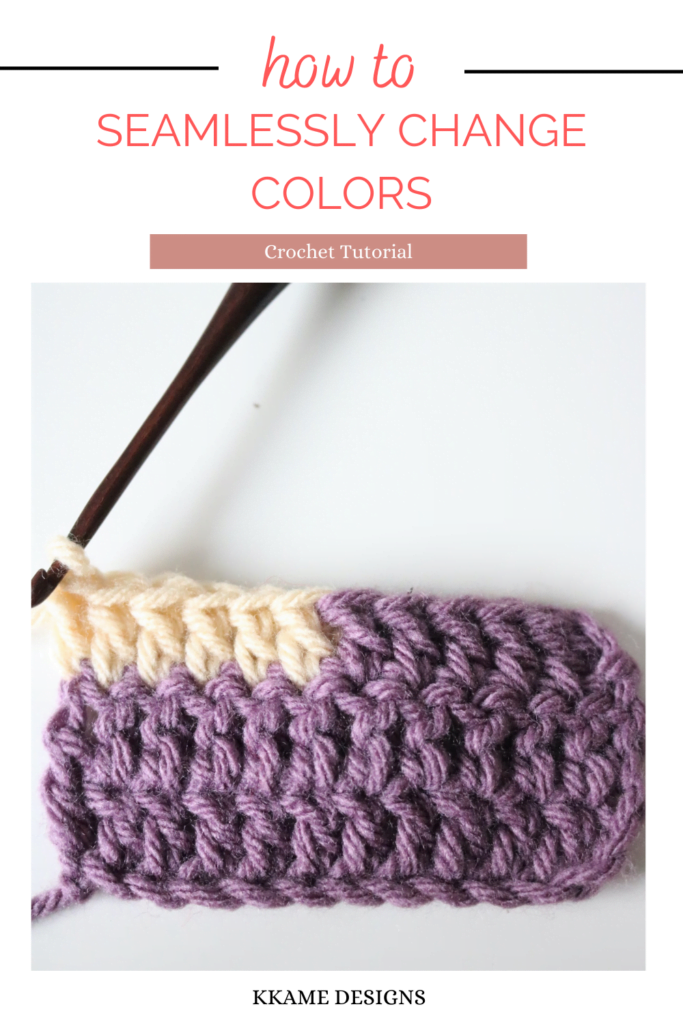 How to Change Yarn Color in Crochet Tutorial
In this example I will work in double crochet stitches and make the switch on the front of the work. This method can also be done the same at the back of your work or the wrong side of the crochet fabric.
When changing your yarn, you want to begin each stitch as you would normally.
First using color a. I am going to yarn over once, insert my hook into the next st, yarn over, pull through stitch. yarn over pull through two.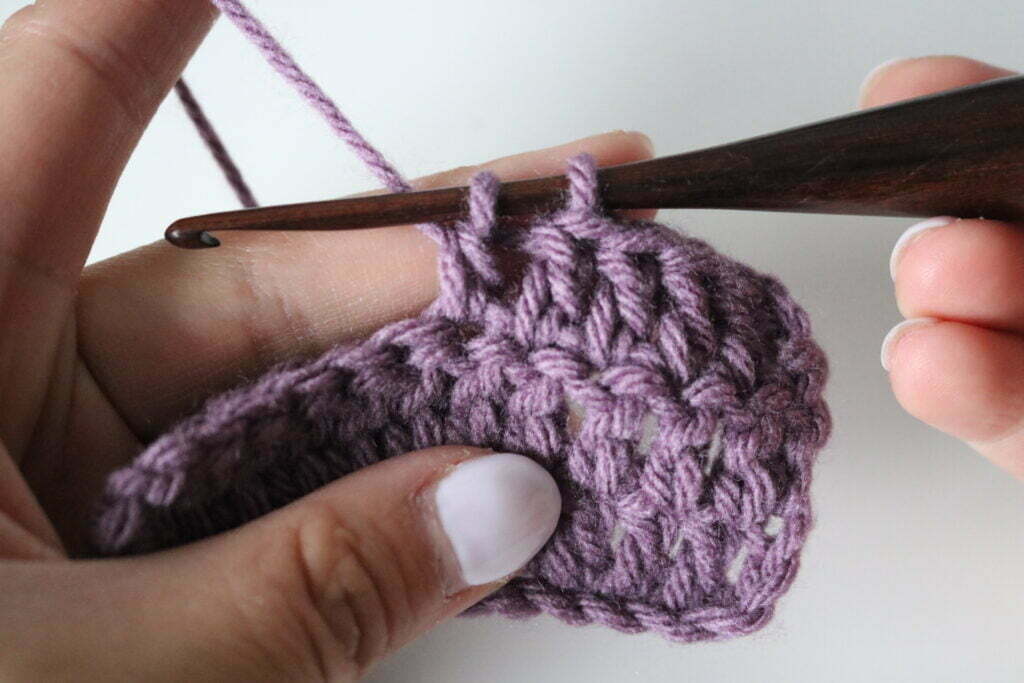 Now I am on the last part of the stitch and ready to make my color change.
Take your new ball of yarn (color b) and hold it at the back of your work. I like to hold both strands of yarn with a finger at the back of the work just to control the tension a little and help the new yarn pull through. It does take a bit of practice to get used to if you are a beginner and still getting used to holding yarn.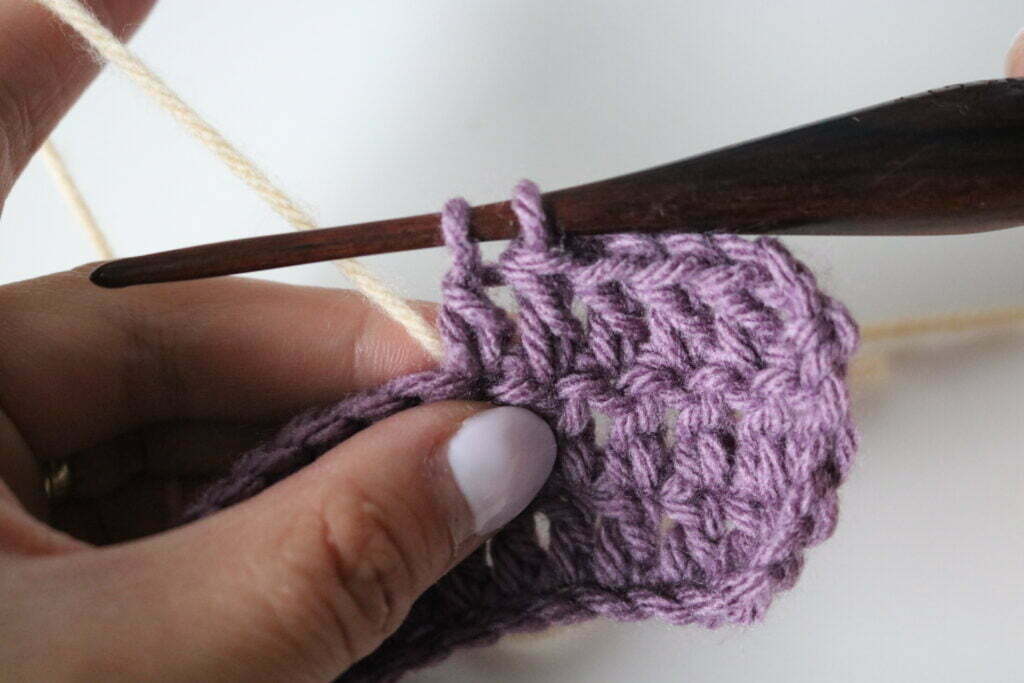 Yarn over color b and pull through the last two loops to complete your stitch.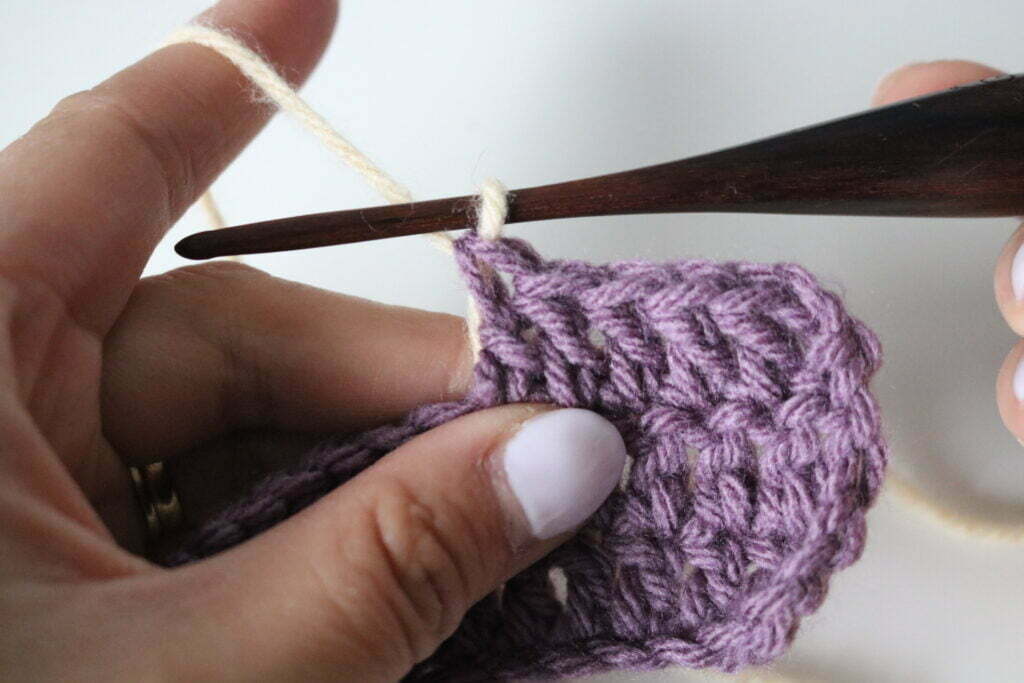 At this point you have two loose ends so I like to turn my project around and make a little knot with the yarn tails to secure the stitch and fix the tension.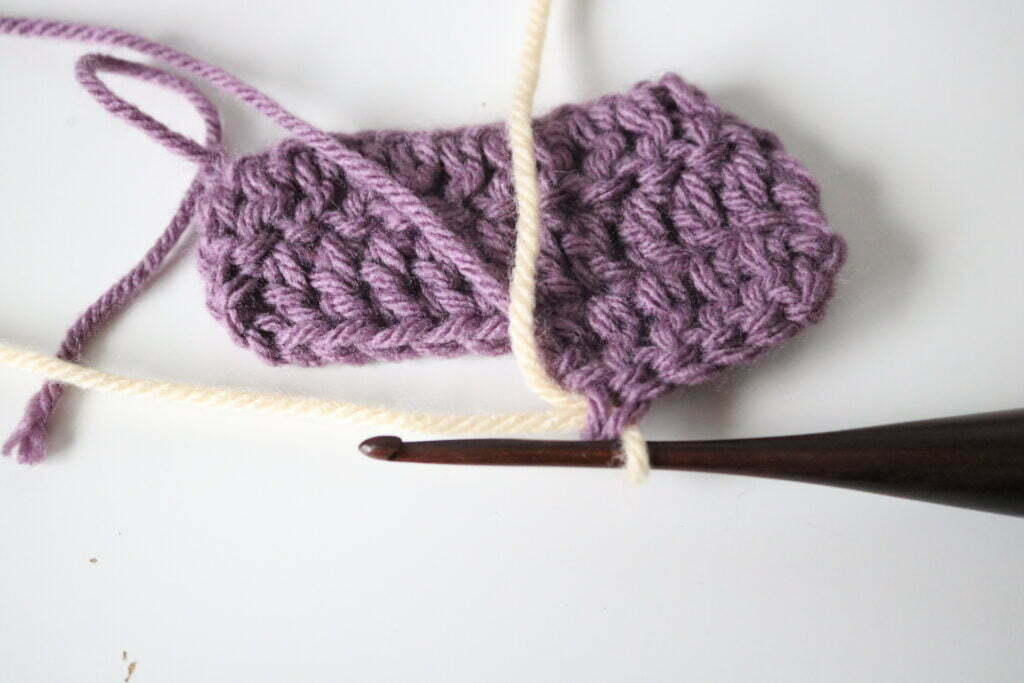 Now you are ready to work with your new yarn.
As you can see, the top of the row is in line with the new color loop. Beautiful! You can now start crocheting as usual with the new yarn color.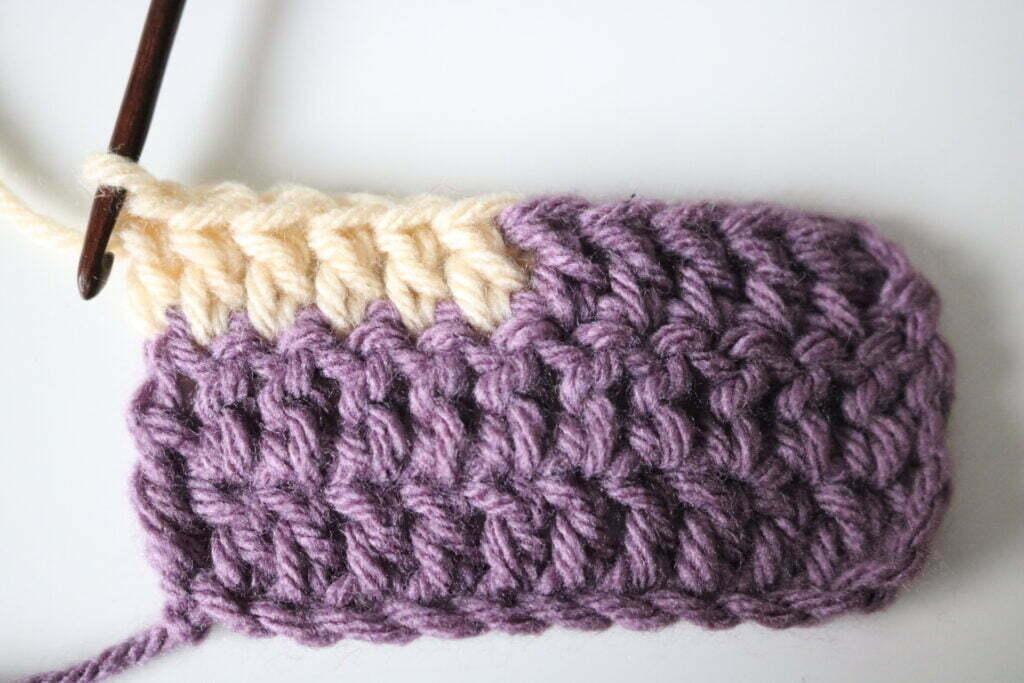 Here I finished the row and you can see how there is a seamless color change.
Conclusion:
To change color in yarn, simply end the stitch by pulling through your new color. This is a really simple technique, no yarn needle or magic knot involved. Remember to save this post for future reference and I will see you guys again for more crochet tutorials!
Now it's time to get making!
Want to try out some patterns? Make sure to check out all of my beginner friendly patterns here where you can find garments, amigurumi, and accessories.
Want to see more tips and techniques?
That's all for now my maker friend! Remember, never miss a stitch by subscribing to my newsletter. See you next time!
xoxo
Abigail