47+ Amigurumi Halloween Crochet Projects to Make this Spooky Season (2023)
This post goes through some spooktacular amigurumi halloween crochet projects that are bound to be show stoppers in your home this October. These crochet projects are great to have our for your Pinterest inspired Halloween party.
It's that spooky time of year my friends and it is time to get those stitches in! I love Halloween and watch horror movies all year round! I especially like seeing everyone getting so creative, decorating their homes with creepy DIY crafts and yards that make children giggle and run! Halloween is really one of the fun days of the year.
I curated this list of free and premium crochet projects to kick start your Halloween celebrations. These patterns are great for all crochet skills, simple stitches, and with step by step instructions. It's time to meet your next spooky project! Happy Halloween!
This post may contain affiliate links. I get a small commission from any purchase made through these links at no expense to the buyer. This allows me to keep free awesome content coming your way. Check out my privacy policy for a full rundown of disclosures.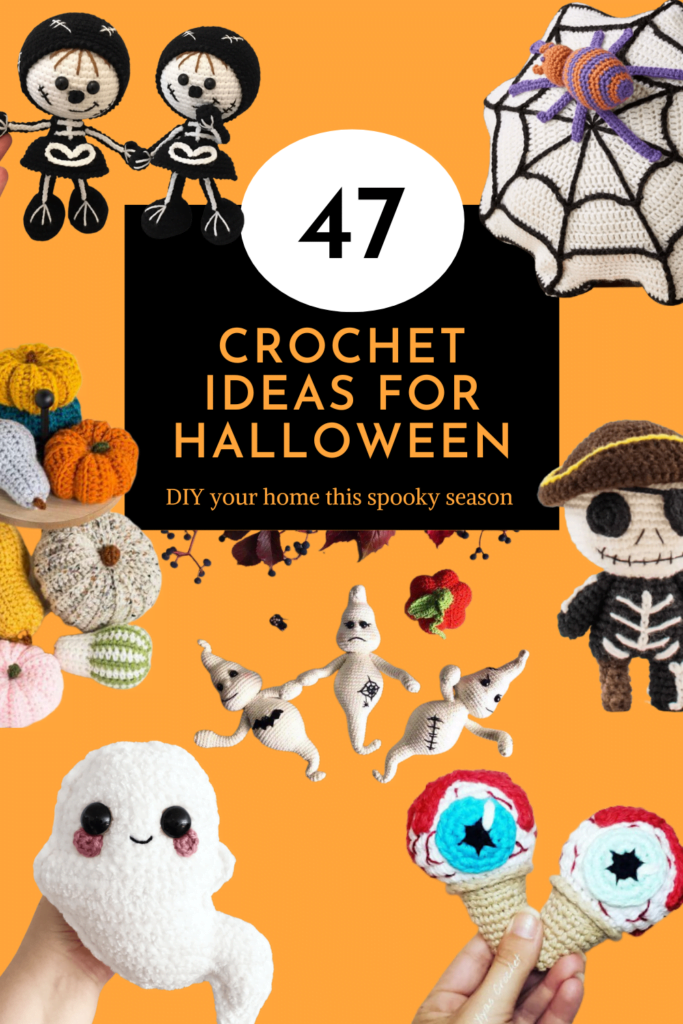 These patterns requires you to change colors. See my post about how to seamlessly change colors in crochet to get that flawless transition.
Black Cats
What is Halloween season without black cats? Cats are a fun addition to cute halloween decoration and can be placed all over the house. Here are some black cat patterns and also other cat patters that would be cute to try with black yarn.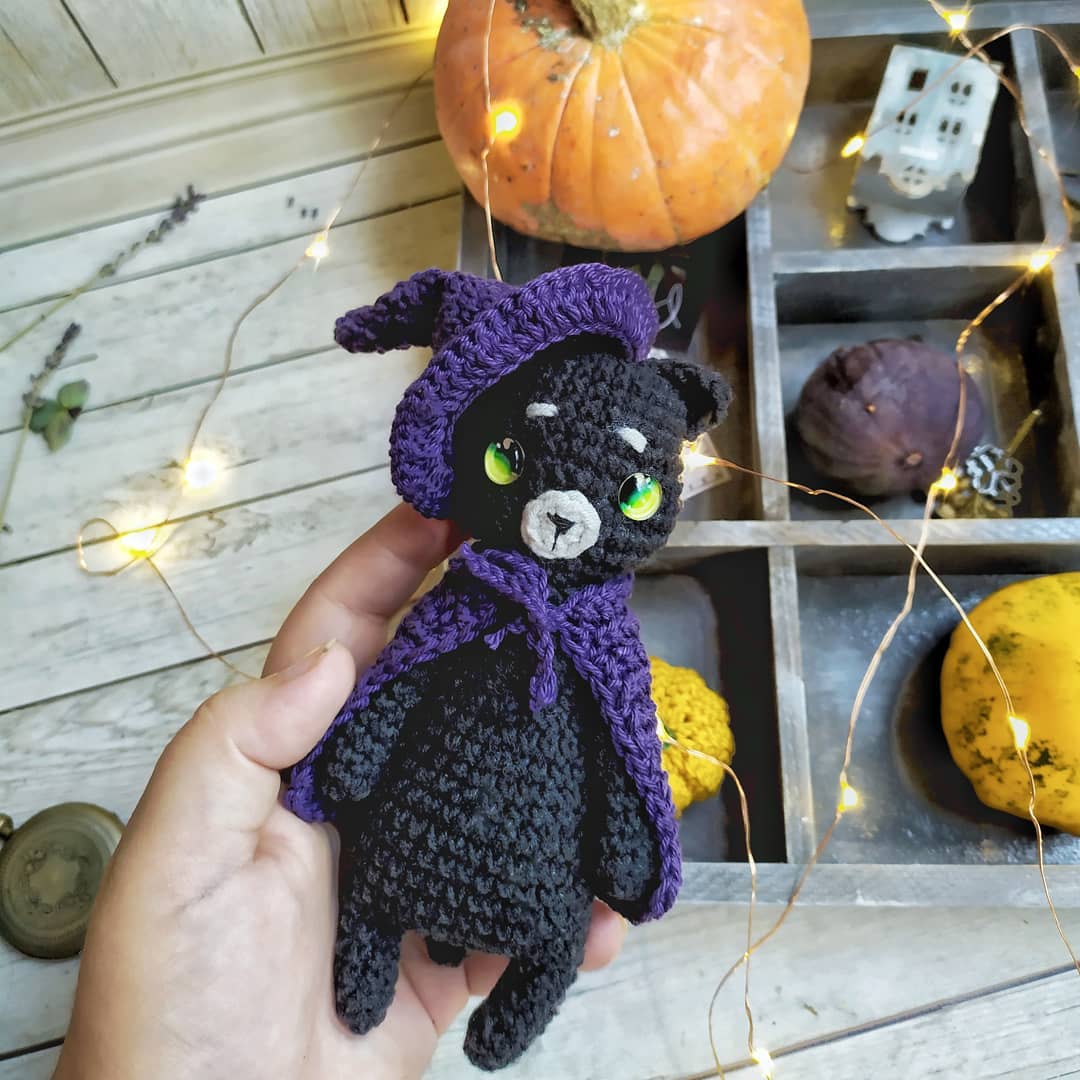 Trick or Treat Bags
More crochet rather than amigurumi but still a necessity for the spookiest night of the year. Stand out this Halloween when taking your kids trick or treating with these unique candy bags.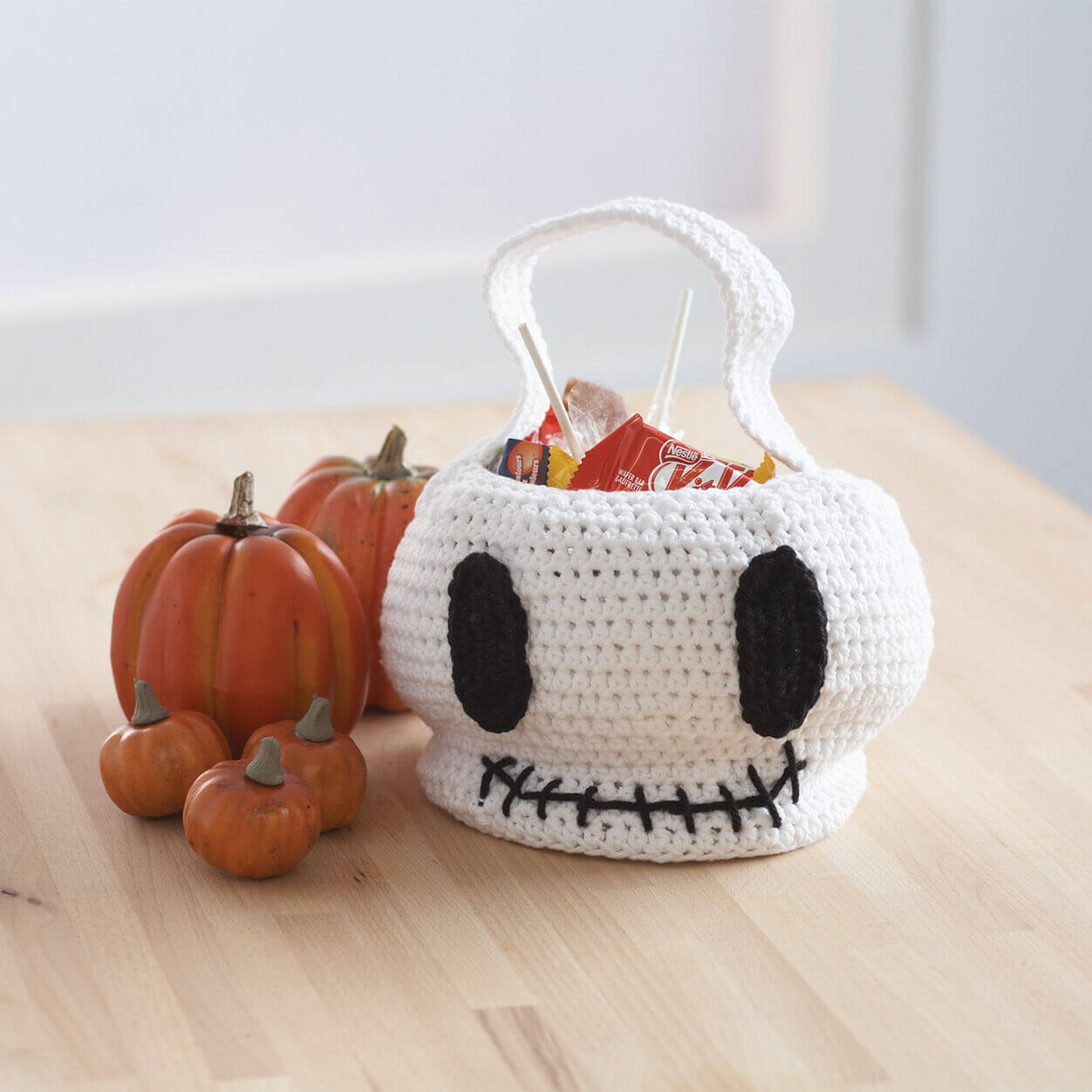 Voodoo dolls
Crochet voodoo dolls are a perfect addition and are so much fun to make halloween night extra spooky! The best part? You won't be cursed with this one haha
A voodoo doll is a perfect crochet project and great decoration to make a room a little more creepy if you like to make your guests feel a tiny bit scared.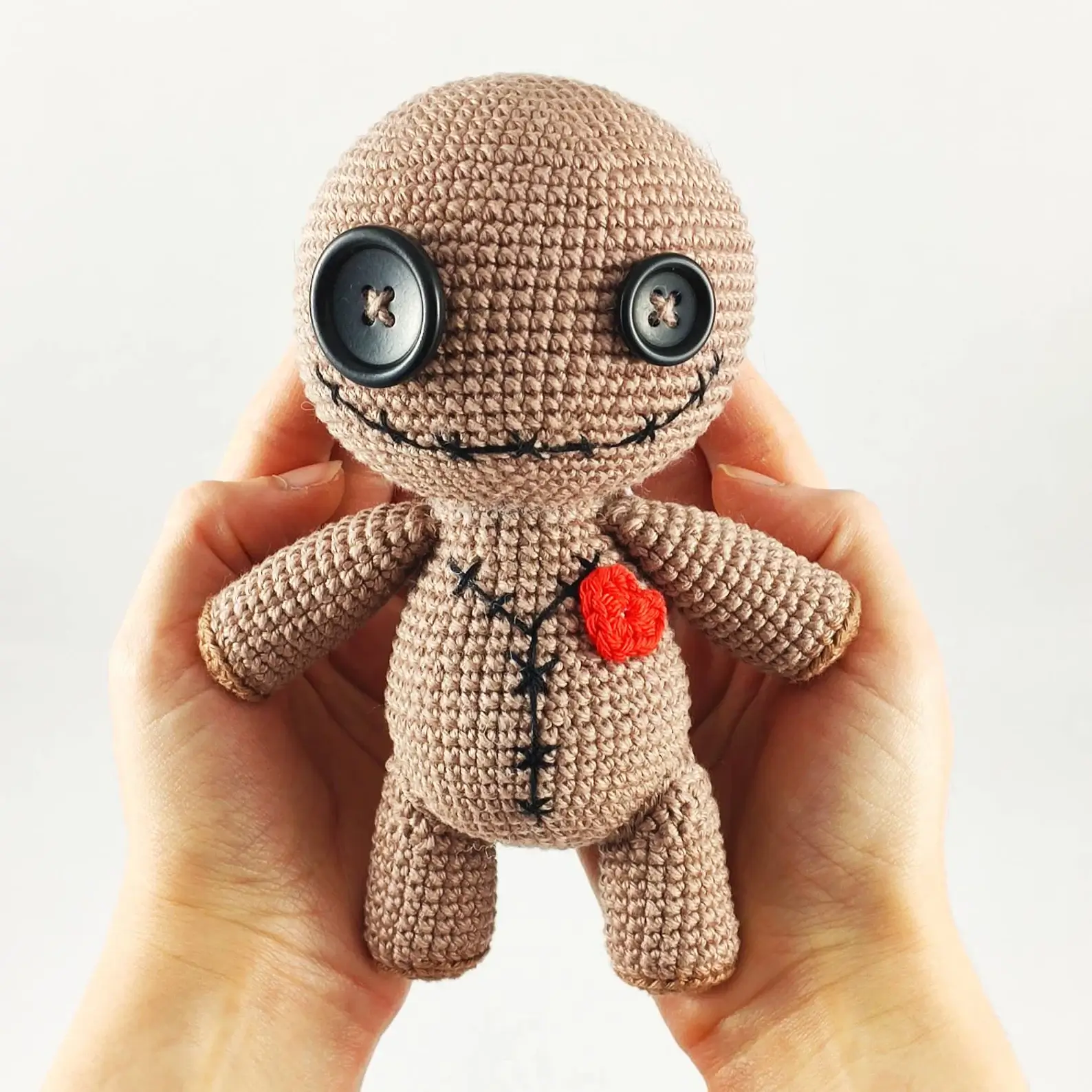 Crochet pumpkin patterns
Crochet pumpkins are really quick decorations you can whip up right at the start of the fall season. These pumpkins can be made in all different colors and different sizes. Like, come on, who doesn't like a good tiny pumpkin? These can also double as a punpkin toy for little baby hands to hold for the season.
Replace trinket bowls with adorable crochet pumpkin pots.
Pumpkin basket to put sweet treats inside while you enjoy horror films with popcorn on the couch.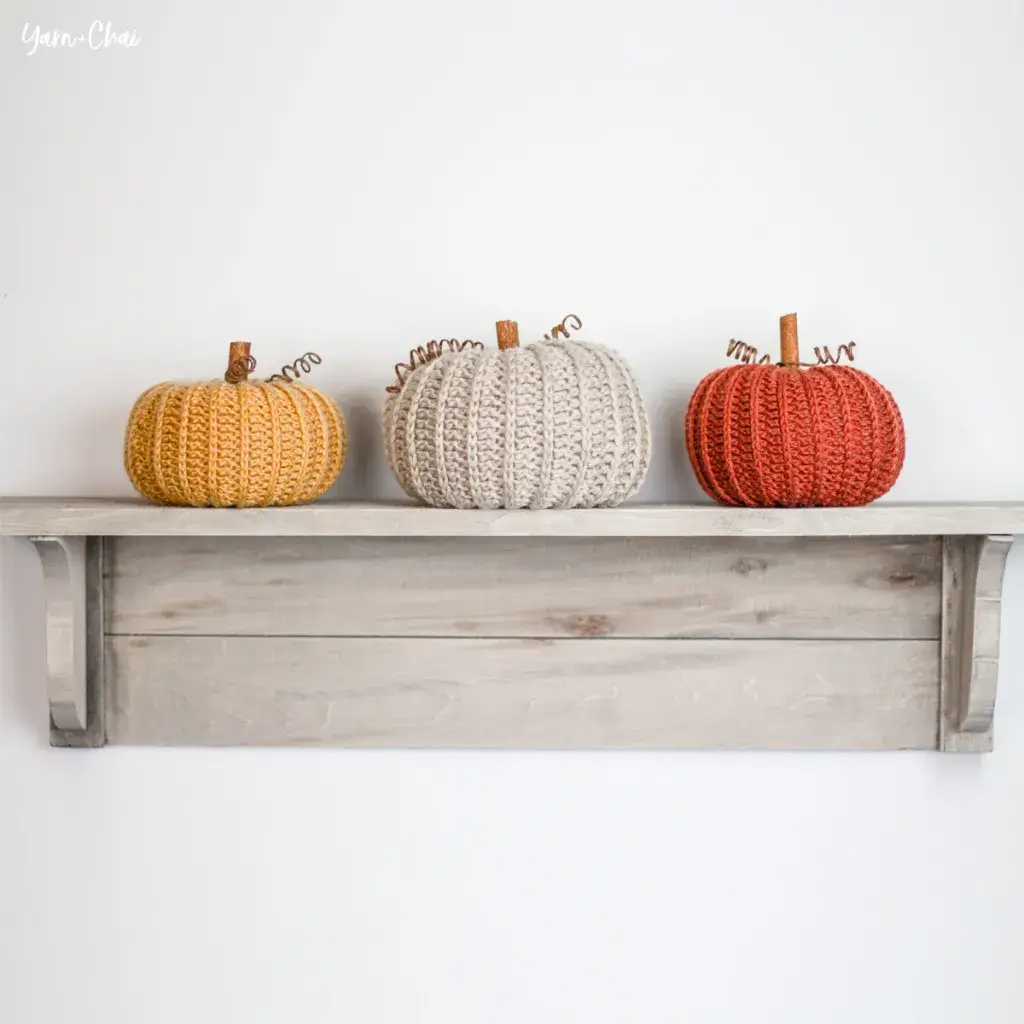 Spider webs
Giant spider webs are great decorations to have around the house or on your front door.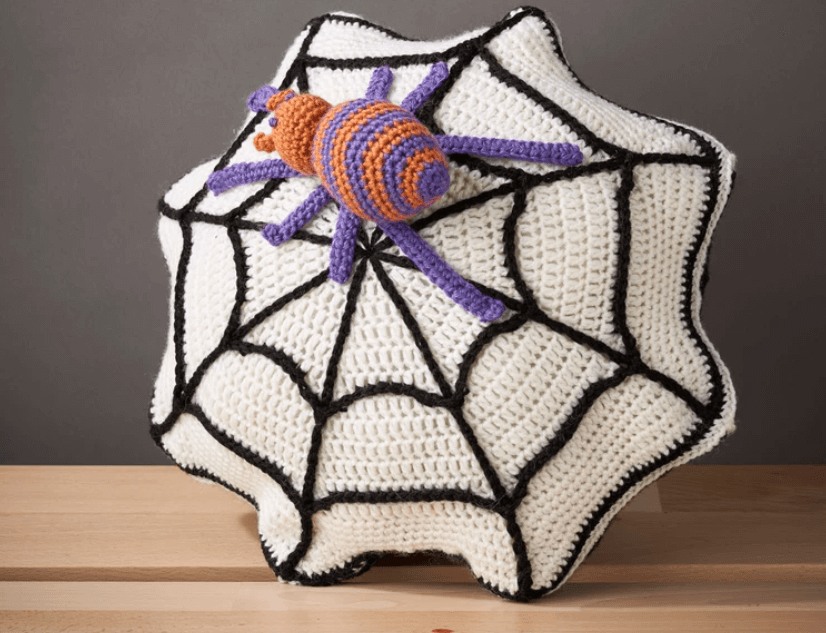 Bonus: Crochet Halloween Costumes for Babies, Kids, and Adults
Okay, so I had to throw these in here just for fun because baby costumes are insanely cute that beginner and advanced beginners can do. Here are some fun patterns you can try this halloween.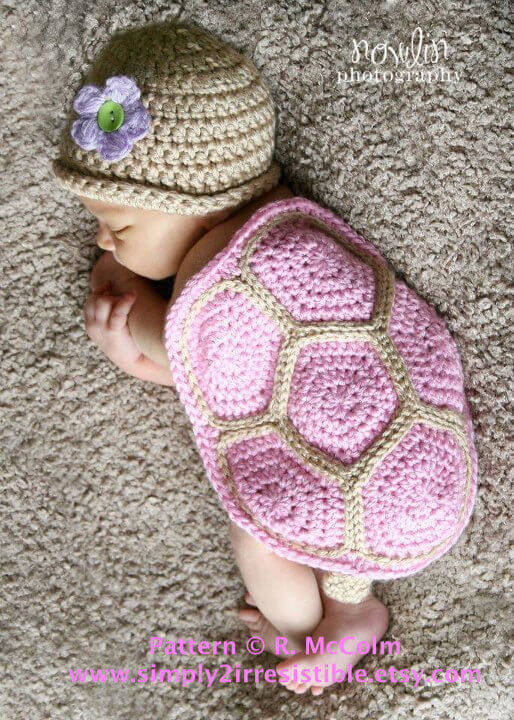 Blanket Patterns
Blankets are not necessarily amigurumi but they are perfect additions to your home this season!
Jolt the Halloween spirit in your household and replace a couple of your throws with these Halloween afghans. Holiday themed blankets are also a great gift for housewarming, heirlooms, and for those kids (you gotta know atleast one!) that is obsessed with Halloween!
Here is a list of the best halloween crochet patterns for blankets: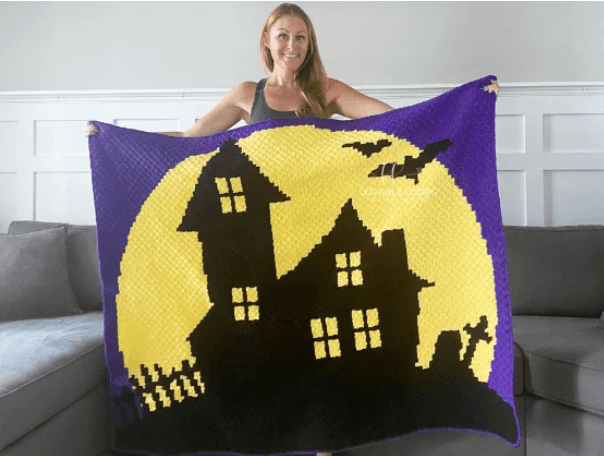 Plushie Toys and Amigurumi dolls
favourite cartoons or movies. A popular one here is anything Harry Potter. My good friend Lee Sartoni made this magical book filled with amigrumi projects based on the wizarding world (tip, these could also double as a fantastic Christmas gift or an adorable birthday gift as well)
Here are some Cute Halloween amigurumi patterns: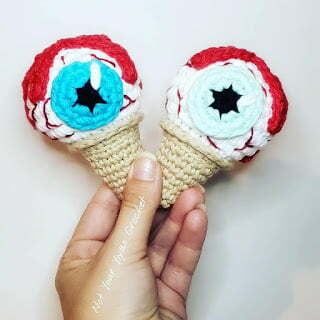 Little Crochet Ghosts
Amigurumi ghosts are such a cute addition to your spooky decorations. I personally love cute little kawaii amigurumi ghosts. You know, the kind with blush and a little smile. Oh! I could die!
Free crochet ghost pattern to make your own cute boo baby today!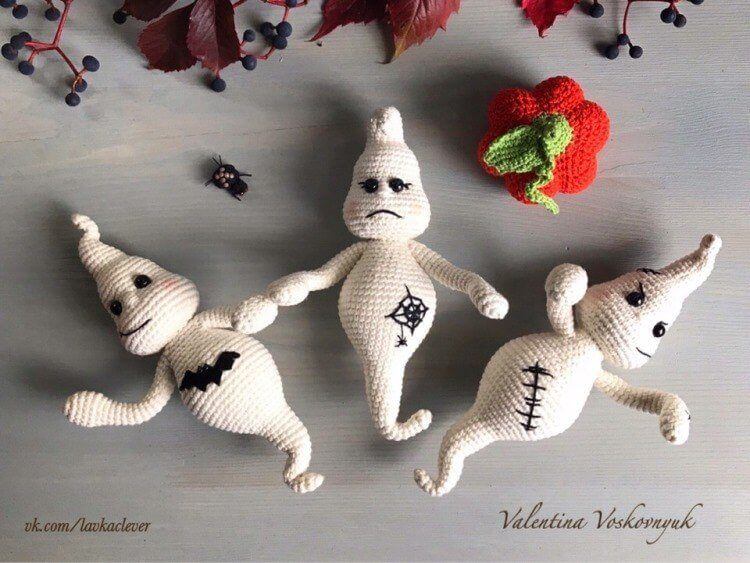 Skeleton crochet pattern
Finally, we need skeletons! Whenever I think of skeletons, I remember a little halloween boy I worked with who loved the children's song "Dem Bones (Skeleton Dance)".
Skeletons are a staple halloween decoration. Did you know you can buy gigantic yard skeletons at Lowe's (or was it Home Depot? hmmm). Crazy! People really go all in on their Halloween yard decorations.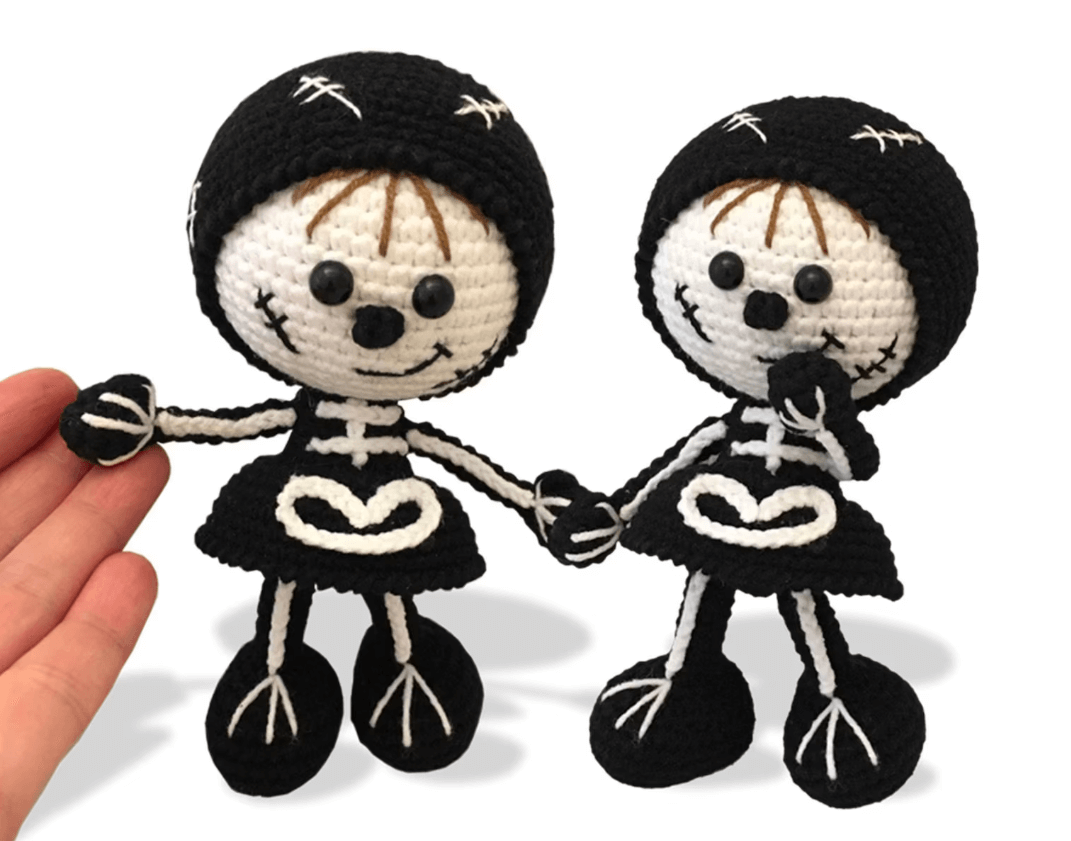 Now it's time to host the best DIY Halloween party on the block!
Looking for more patterns? Make sure to check out all of my beginner friendly patterns here where you can find garments, amigurumi, and accessories.
Want to see crochet sweater patterns for fall?
That's all for now my maker friend! Remember, never miss a stitch by subscribing to my newsletter. See you next time!
xoxo
Abigail