34+ Crochet Ideas for Summer to Try This (2023)
This post goes through the very best crochet ideas for summer in 2022. With a curated list of summer must haves, you bet you can find your next crochet project here to make this summer your best one of all!
Warmer weather is upon us and it is about that time to whip out all the cotton yarn waiting in your stash, exchange your larger crochet hook to those smaller ones, get outside and start enjoying those summer crochet projects.
This post may contain affiliate links. I get a small commission from any purchase made through these links at no expense to the buyer. This allows me to keep free awesome content coming your way. Check out my privacy policy for a full rundown of disclosures.
What kind of crochet projects are for warm weather?
Crochet is such a versatile craft. Some people pack away their yarn and hooks during the summer months, but others take advantage of this time to use more lightweight yarns.
Warmer months also houses a lot of fun holidays and occasions like mother's day, Easter, 4th of July, Spring Break, graduation, etc. all in which are great opportunities to crochet fun projects.
This time of the year is full of outdoor activities, beach life, and family gatherings. Accessories are popular summer projects, along with home decor and cute crochet summer tops.
What yarn is used for summer crochet projects?
Lightweight yarn in bright colors are commonly used for summer projects. Worsted weight yarn is just about the largest weight you could use for summer crochet then tuck away all chunky yarn for the cooler months. I personally like using Lion Brand Yarn Jeans for summer projects too despite it being a CYC 4 yarn. It all depends on how light the yarn feels and it's ability to pass air through. We don't want to be a sweaty hot mess after all!
Lace, sport, and DK weight yarn are all great options for this time of year. I especially like this time to play around and improve my crochet skills by trying new patterns with airy patterns with a more detailed stitch pattern.
When is the best time to start crochet projects for summer?
The best time to start crocheting for summer is usually when you are cooped up in the winter cold and wishing for sunshine! ha! The end of winter and beginning of spring is a great time to stock up on those cute paid and free summer crochet patterns and get a heads start on them.
If you are past that time, fear not, because summer crochet projects are usually really quick to whip up! Unlike fall and winter sweaters, summer crochet is usually a more simple design that can be accomplished in a day. These projects are usually a fun way to use up scrap yarn too since you are making things that require less yarn.
With that being said, you can never be too late to start crocheting for summer since the projects are relatively quick to make. You can come up with a whole summer wardrobe while summer is in full swing!
On to the best Crochet Ideas for Summer 2023!
This list is a good one so make sure to picture yourself on a tropical beach with these and a good book in hand. Let's go!
Some of these Patterns requires you to change colors. See my post about how to seamlessly change colors in crochet to get that flawless transition.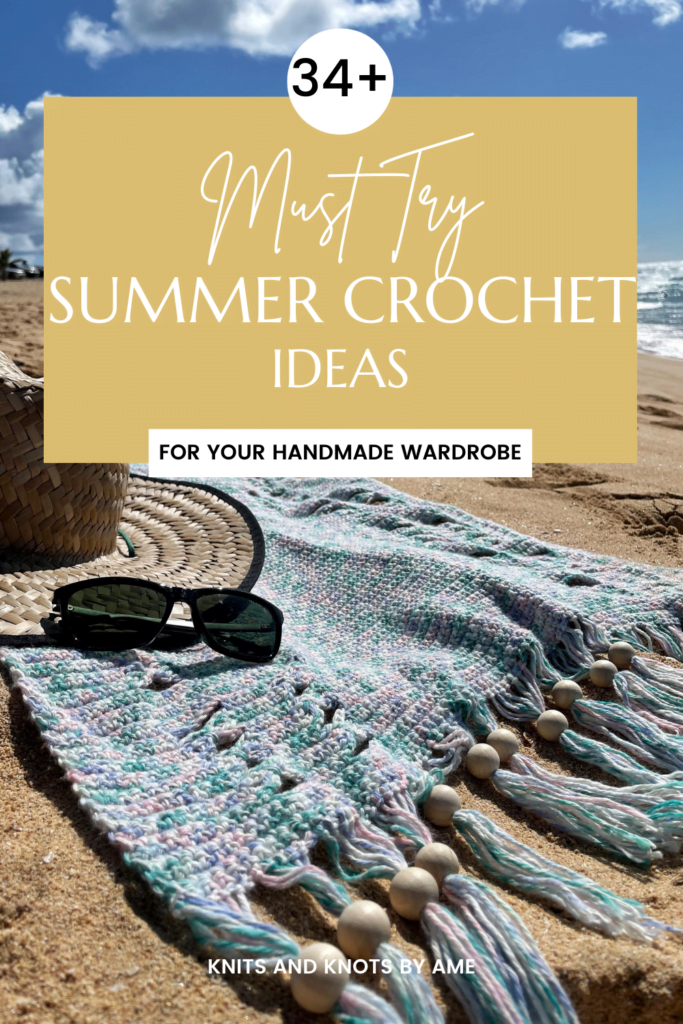 Crochet Summer Must Haves Ideas
I want to start first with patterns from Lion Brand Yarn's curated Summer Must Haves Collection. If you are a knitter, make sure to check out the full list because it also includes knitting patterns! But for the purpose of this post, we are sticking to crochet.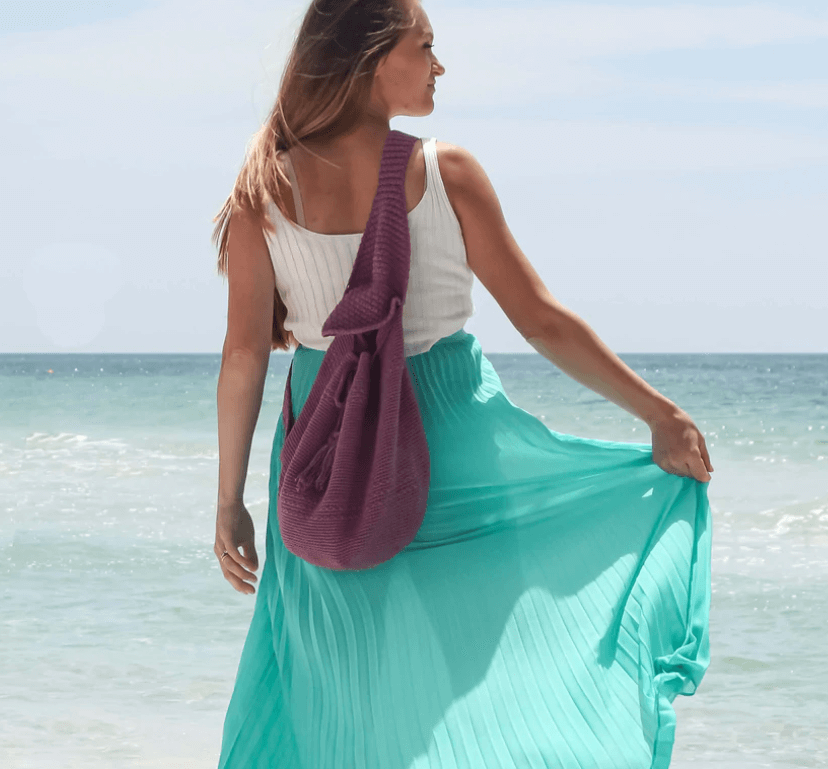 Crochet Beach Towels
Beach towels are the ultimate summer companions, turning any sandy stretch into a personal oasis. These oversized, vibrant, and absorbent pieces of fabric. Crochet Beach towels are statement pieces and a way to show off you creativity while lounging.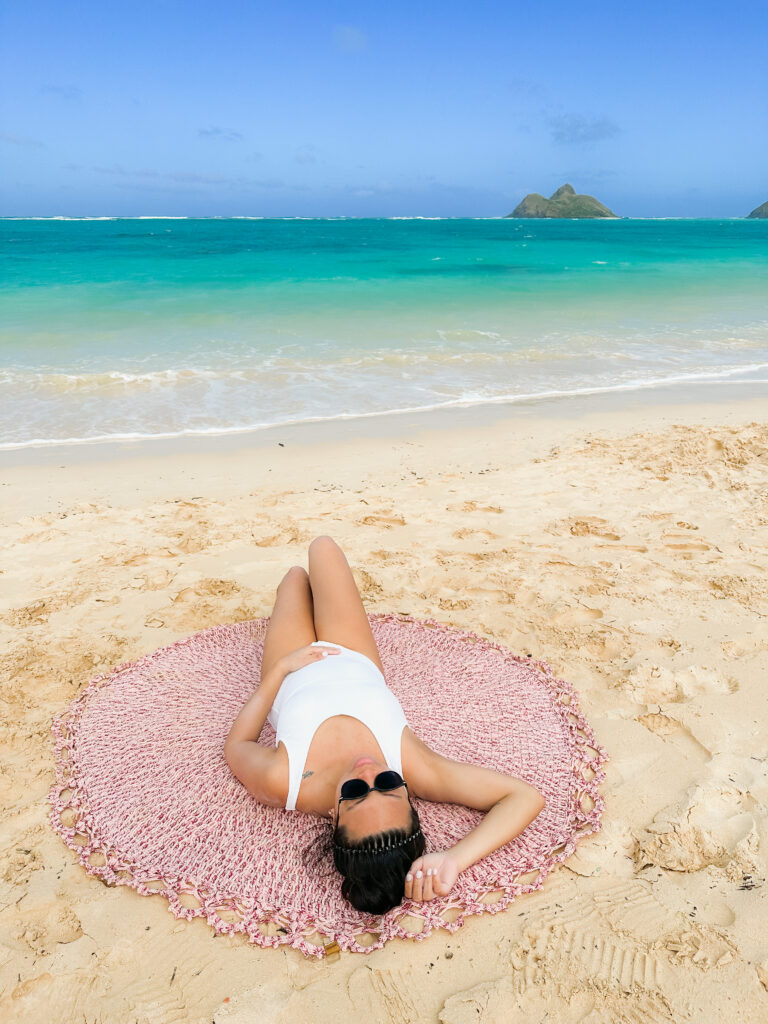 Crochet Coverup Ideas
Summer is not complete without nice and airy beach coverups. I have a whole post about beach coverups with over 37 patterns of crochet coverups in a curated list that include these easy beach coverups made of simple rectangles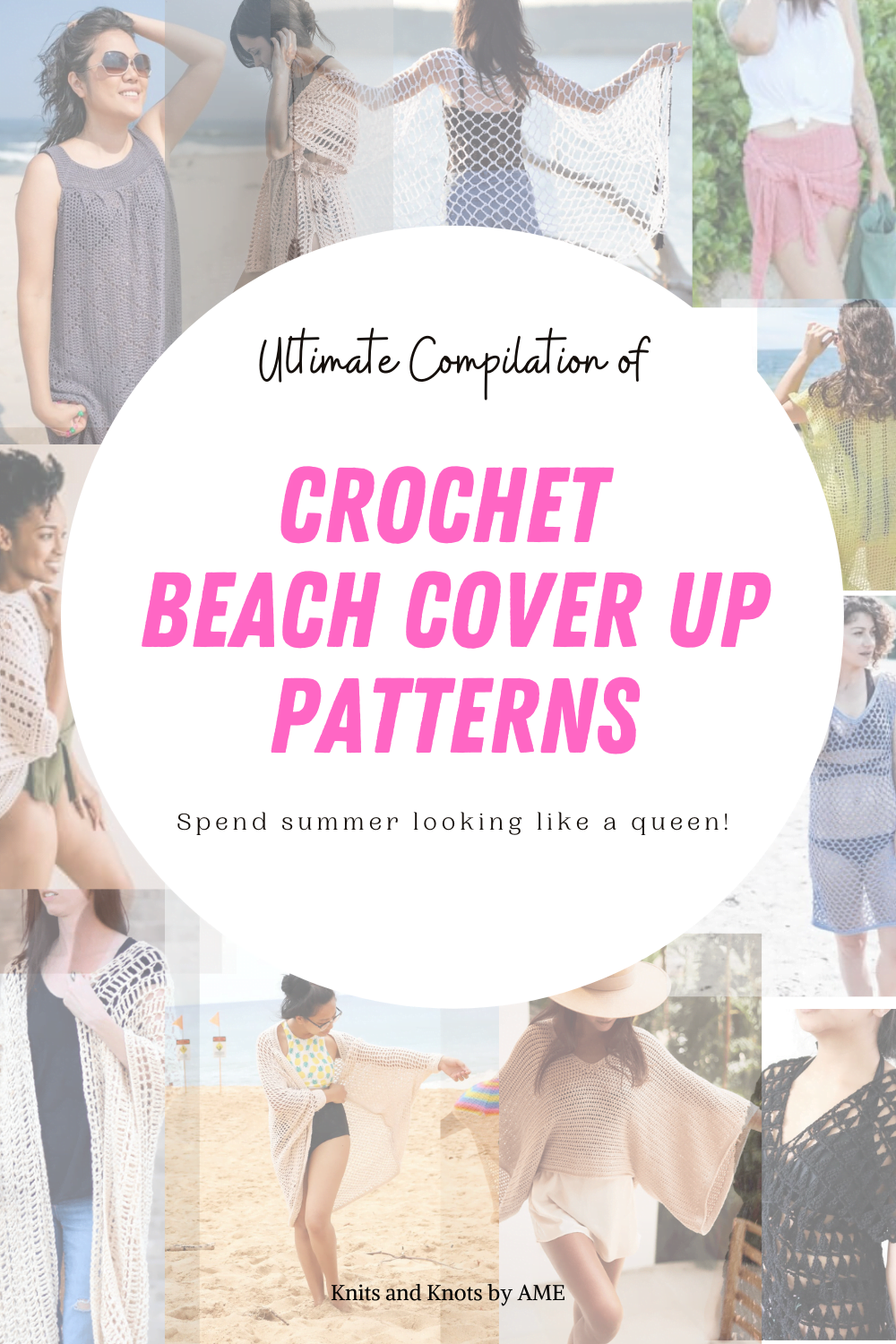 Crochet Beach Bags Ideas
This next batch of crochet ideas for this summer are crochet beach bags. Bags are great easy crochet projects for any skill level and can be used to jazz up any outfit. They also make great gifts for occasions such as Mother's Day. Here are some of my personal favourite crochet beach bags that are on trend this 2022.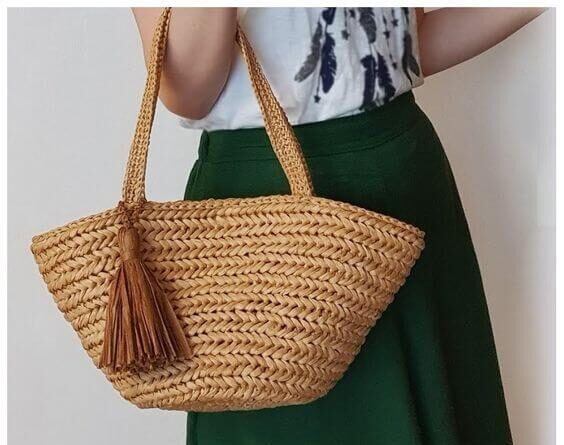 Crochet Hat Ideas for Summer
Another popular crochet accessory this summer is the cute sun hat. I adore hats! Although I usually use a good ol' baseball or truckers cap when I am out hiking, I do love a cute hat to pair with a summer dress to add to the lovely ambiance of a casual outfit. Here are my top crochet summer hat patterns: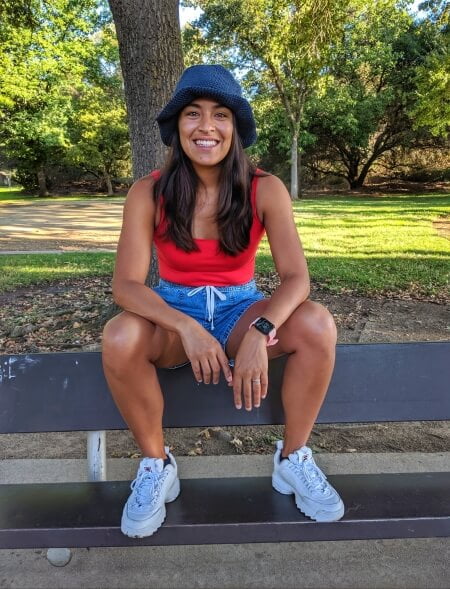 Crochet Flip Flop Ideas
Crochet flip flop soles are another hot crochet trend for summer. I especially like flip flop soles because it is a creative way to turn up-cycle and bring new life to old slippers. You do not have to recycle old slippers though because it is really easy to find inexpensive slippers – hello dollar store! Aside from being a great addition to summer wardrobes, these are also the perfect gift for chubby baby feet.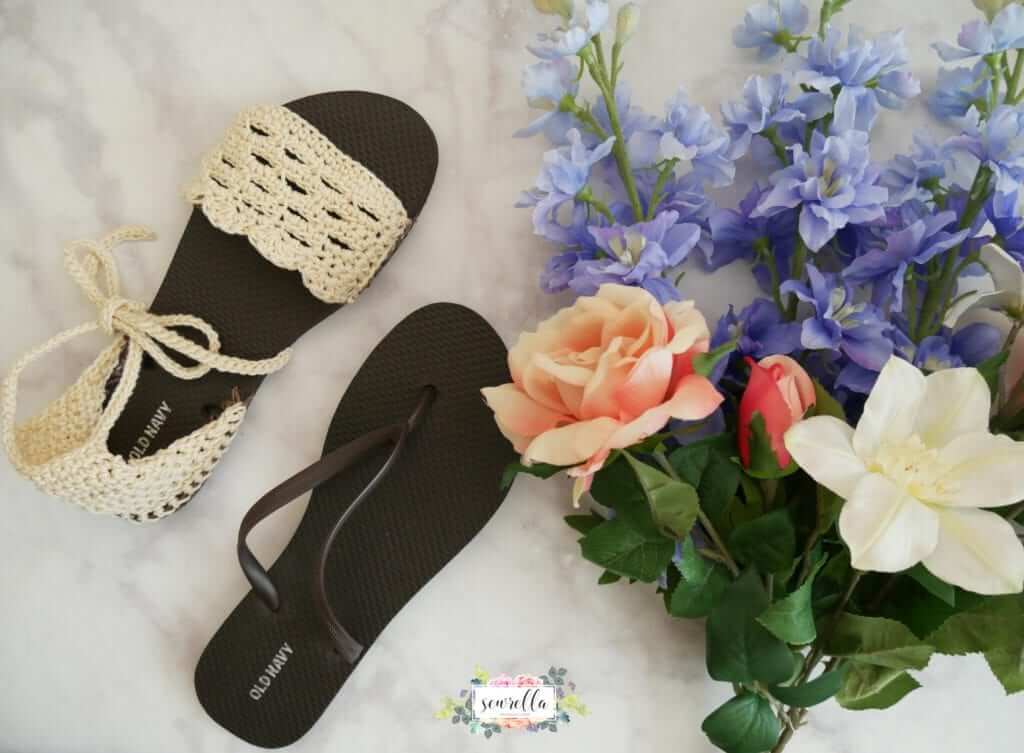 Crochet Tank Top Ideas for Summer
Next on the list of crochet ideas for summer are crochet tanks. Come on, you cannot have a summer list without them! Tank tops, sleeveless tops, and crop tops are my go to crochet projects when I have a little bit of yarn left to use. These projects are yarn efficient and quick to whip up!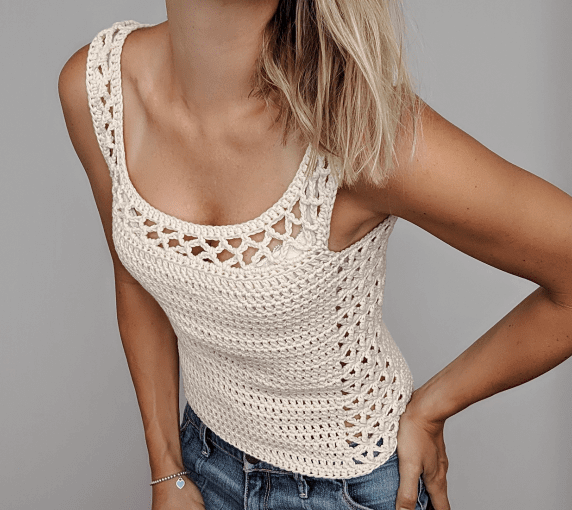 Crochet Market Bag Ideas
Crocheted Market bags are really popular during summertime. They are lightweight, easy to bring around, quick to make, and support a sustainable and eco friendly way of shopping.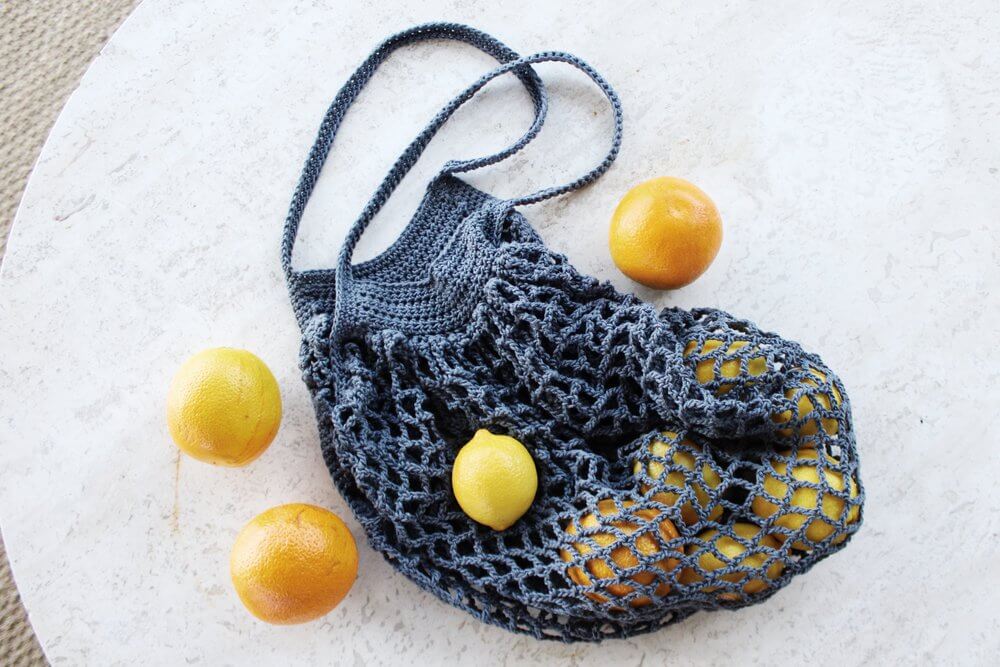 Boho Crochet Wrap Ideas for Summer
Lastly, boho crochet wraps are great for those cool summer nights, protection from the sun, and beach covers, just about everything! These are absolute summer must haves. A wrap is usually an easy crochet project and can be made in different sizes.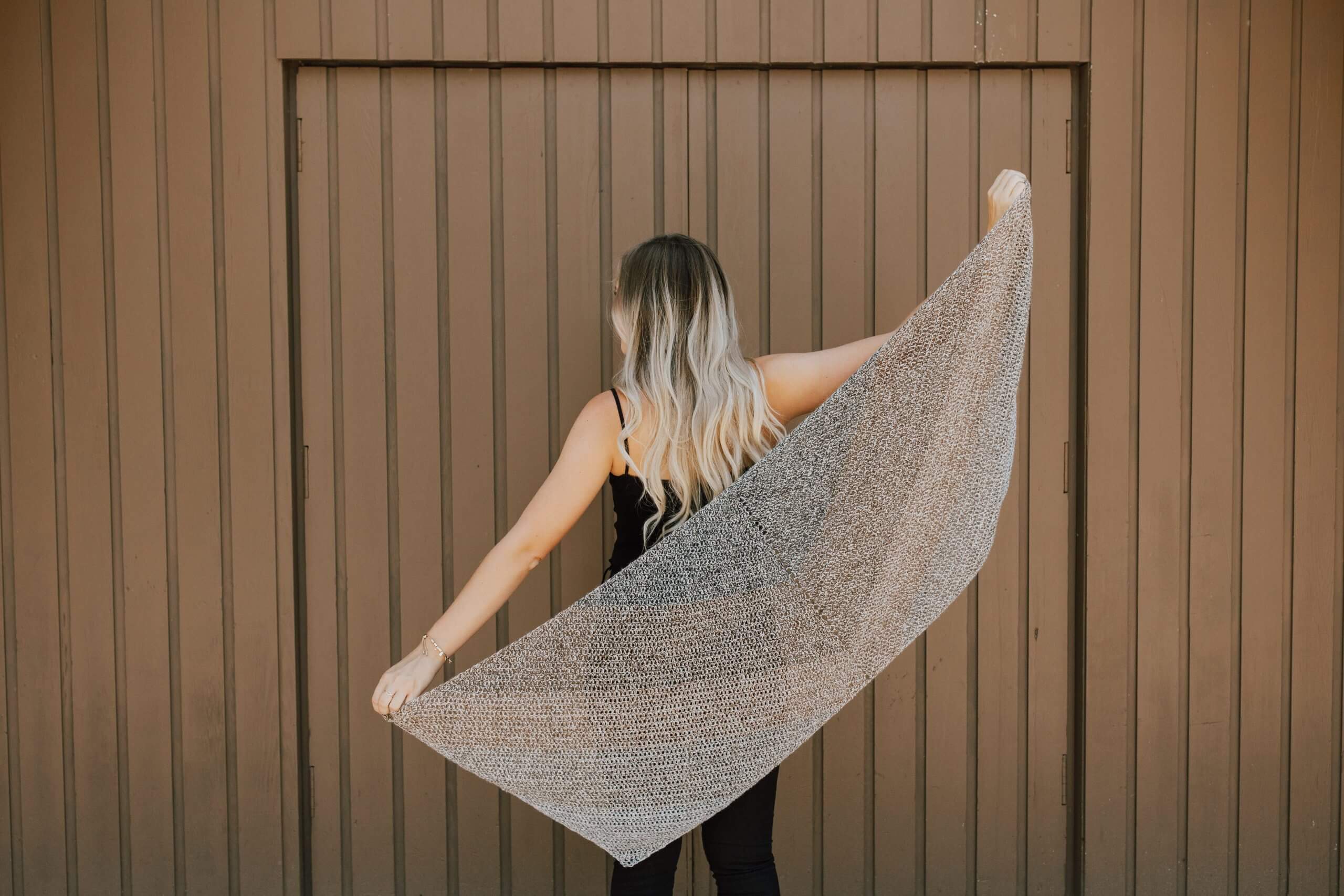 Now it's time to get started on your next summer project!
Looking for more patterns? Make sure to check out all of my beginner friendly patterns here where you can find garments, amigurumi, and accessories.
Want more summer crochet patterns?
That's all for now my maker friend! Remember, never miss a stitch by subscribing to my newsletter. See you next time!
xoxo
Abigail