How to Make a Long Crochet Scarf with Large Pompoms
This is post is a free crochet scarf pattern and contains affiliate links
Baby it is cold outside! I kid you not, we are literally about to face -40 c with wind chill and I am not excited about it at all! Winter calls for full gear from head to toe and – despite the cold – I am actually thrilled to be in this season because I can make AND USE projects that I could not really do when I was living in the tropics. Beginner projects allow you to show off your maker-bilities (yes I just made that up!) while serving their purpose, win win!
A crochet scarf is a popular beginner project and a great handmade gift choice for others because they are not as difficult or time consuming. I personally love making scarves because – if you haven't noticed – stores often sell the same styles BUT a stand out scarf can really elevate your outfit.
About the scarf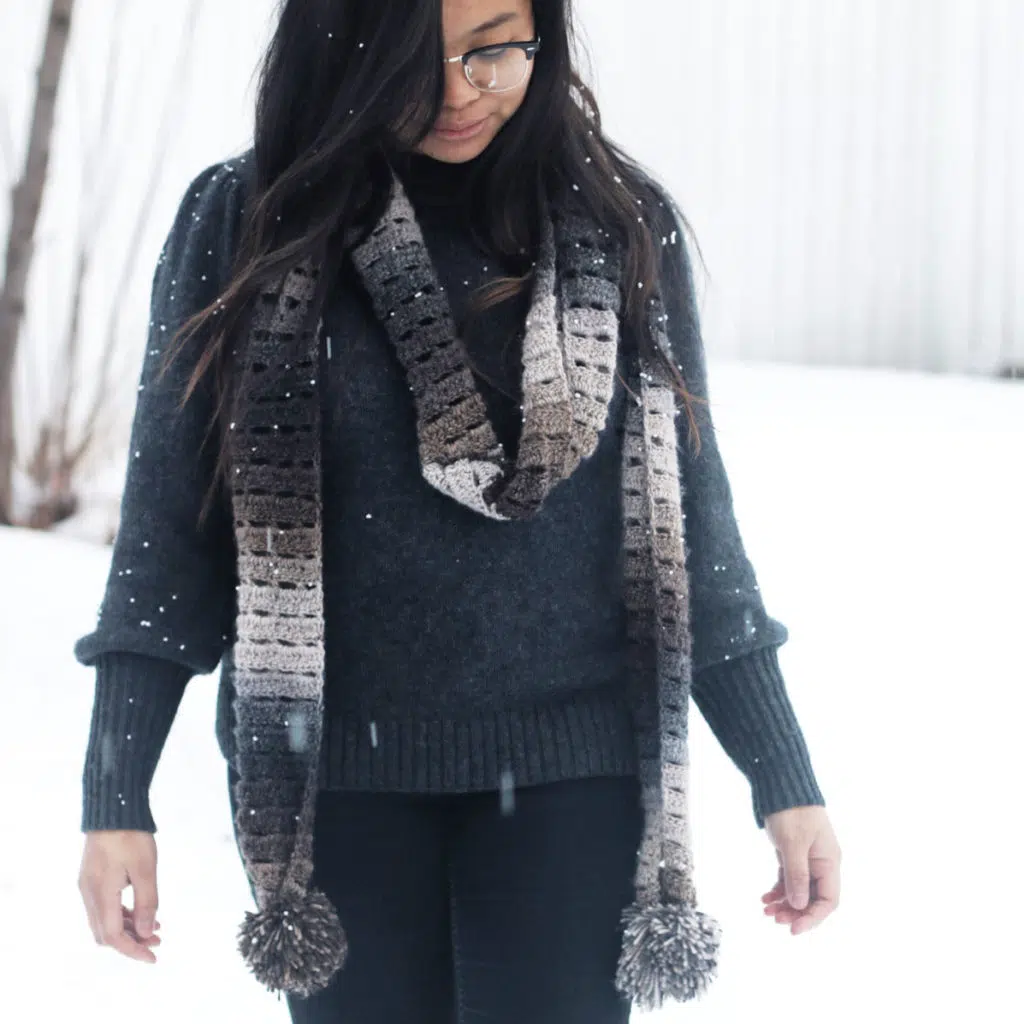 The Heritage Scarf was inspired by the classic granny square stitch representing timeless fashion and modern crochet. It is a beginner level crochet scarf with basic details.
Want more scarf patterns?
Check out thee patterns (left to right): Dieppe Blanket Wrap, Lussier Scarf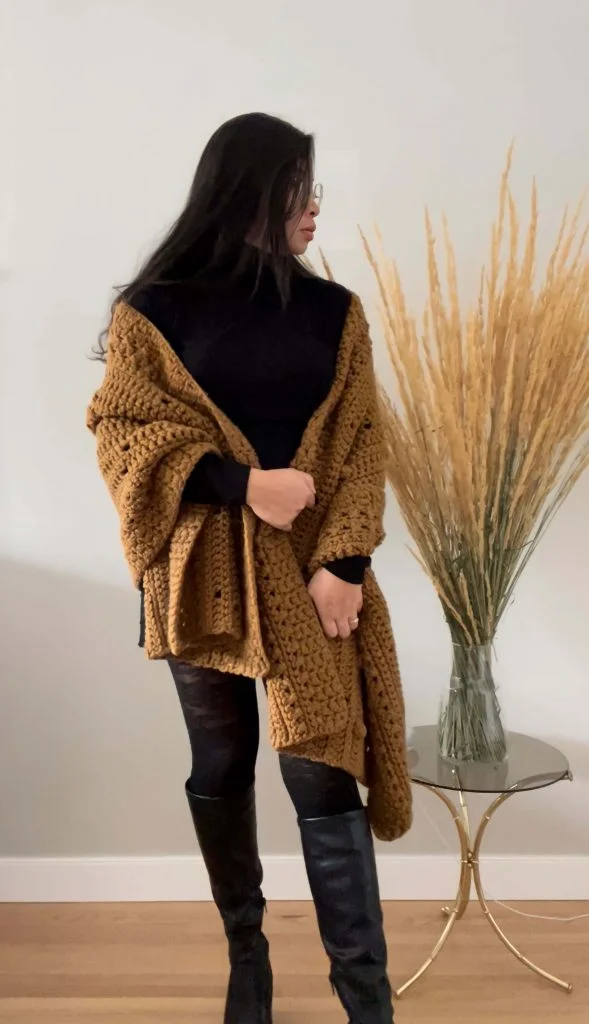 Materials
Lion Brand Yarn Ferris Wheel in Morning Java (2 cakes, plus one for the pompom but you can totally use any other yarn available for the pompom)
Pompom maker (or just card board if you do not have a pompom maker….like me)
Scissors
Pattern
Ch 29 +1
Row 1: sc into second ch from hook, *ch 3, skip next three ch, sc into next ch*, repeat from * until end. (this leaves you with 7 spaces)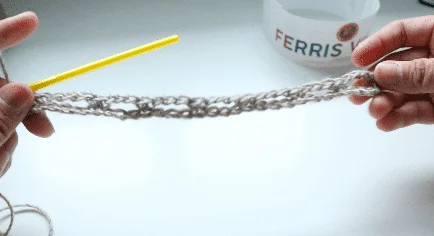 Row 2: ch 2, *3 dc into space, dc into next st*, repeat from * until the end making a dc into the top ch of the previous row (ch 2 and 28 dc)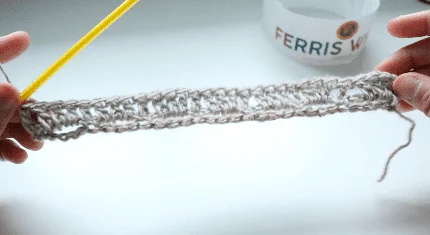 Row 3: ch 1, sc into same st, *ch 3, skip next three sts, sc into next st*, repeat from * until the end making a sc into the top ch of previous row (you should have made 7 spaces again)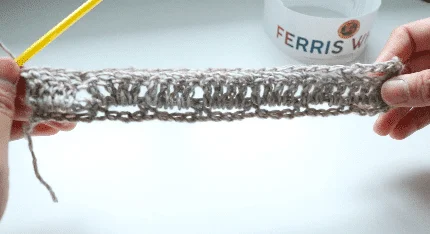 Repeat Row 2 and 3 until desired length, I did a total of 111 repeats using the two whole Lion Brand Yarn Ferris Wheel cakes



To make the pompom (without a pompom maker)

Start by preparing a long and think bundle of yarn. I usually cut around 15 yards of yarn and then keep folding it in half to make it thicker.

Step 1
Find a circular template (this can be anything you can lay flat on your cardboard). The larger the diameter, the larger your pompom. Lay your template on the cardboard, trace, and cut. Make 2.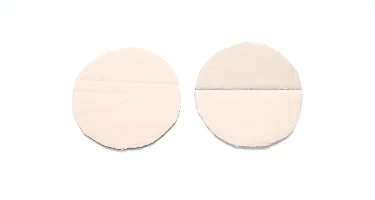 Step 2
Find a smaller circular template – I used the cap to my water bottle – large enough to pull through yarn bundle. Locate the middle of your circles from Step 1 and lay the template in the center of the circles. Trace and cut on each.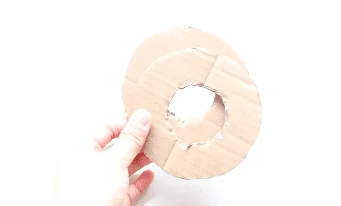 Step 3
Place the two "donut" circles on top of each other. Wrap the bundle around the ring of the donut. Make sure to make it tight and evenly spaced. The fuller your wrap is, the fuller the pompom will be. If you run out of yarn, make another bundle and continue around.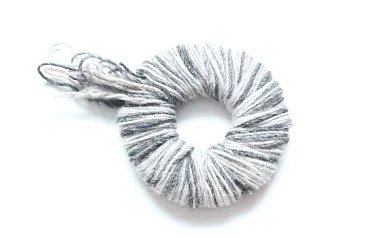 Step 4
Cut your ends to make them the same length of your donut. Make a small opening in your wrap to insert your scissors in between the two donut circles. Cut through the circumference of the circle following the split.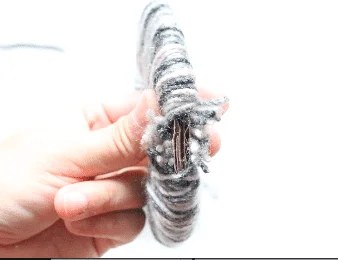 Step 5
Cut around 12 inches of yarn. Slide the string in between the donut circle and securely tie. The yarn will begin to form a pompom.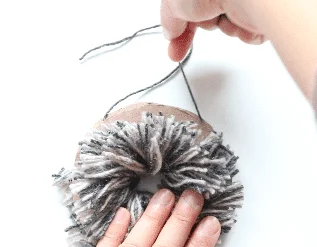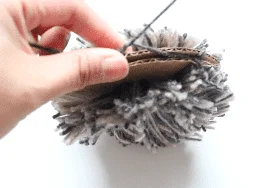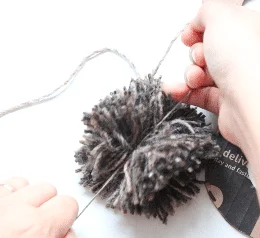 Attach your pompoms to the ends of your scarf and viola! Your crochet scarf is complete

AND THAT IS IT. Super simple right? This gorgeous crochet scarf will take around 3 hours to make depending on your speed and desired length. Now, time to binge watch the latest season of whatever you are catching up on because it is so mindless. Now keep warm and rock your new crochet scarf!
Looking for something with more weight for extra warmth? Check out what I think about Comfy Cotton here.
Remember to share your Heritage Scarf using #heritagescarf and tagging @knitsandknotsbyame on IG.
The Heritage Scarf was designed by Abigail Ellazar of Knits and Knots by AME. Please do not duplicate, mass produce, or sell the pattern. You are welcome to make, refer other makers, and sell finished items with proper credit to Knits and Knots by AME.