Sewrella's Handmade Home Fibers
Happy Yarn Day!
Wow oh wow! Second yarn day here and I am super excited to talk about this week's pick!
A few weeks ago I went crazy and went on a shopping spree and bought a haul of hand dyed yarn from different makers and you knoooow I had to try out
Sewrella's Handmade Home Fibers
Full disclosure, in no way is this review sponsored by Sewrella or Handmade Home Fibers. this is a reflection of my personal experience only.
Now I follow Sewrella on IG which has become such a huge inspiration in what I do (and how I started my blog through her blog right here!). You can only imagine my excitement when Sewrella started their hand dyed yarn business!
Sewrella and Handmade Home Fibers are a husband-wife owned business (goals!!) by Ashleigh and Cj. Ashleigh is also a fellow Lion Brand Yarn Designer! If you are not following them yet, I strongly suggest you do because these two sure know how to rock their business with a charming dose of humor!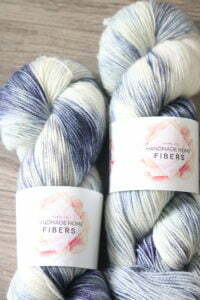 Alrighty then, back to the yarn. So I ordered two skeins of Thunder in their sock base which is what I will be talking about today. My orders from the shopping spree arrived relatively close to one another and Handmade Home just totally won the first impression touch, if thats a thing. It was so squishy and soft that I literally spent minutes just squishing it! I was instantly impressed with its texture.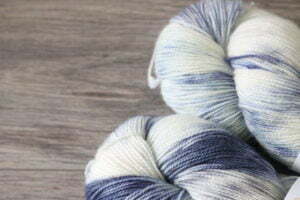 Thunder is blue speckled colourway and it reminded me of the ocean waters and skies here on the island. For those of you who don't know, I live on Oahu, Hawaii. The base is a 75% Superwash Merino 25% Nylon blend and with a fairly fuzzy texture which did make it a little difficult for my to frog as I experimented on swatches. Each skein was 463 yards, which makes the two skeins a generous amount for a nice top.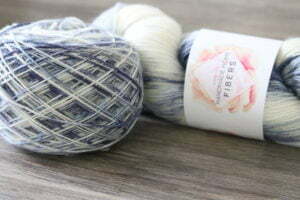 After caking up the skein I got a better idea of how the colors would play worked up. It made a pretty decent sized cake as well. For the swatch I tried several different stitches which I originally had my  mind set on, however this colourway is so busy with blue hues that most of the stitches did not look flattering. I then settled on a more simple stitch which worked perfectly with the color play! (I decided to talk about this stitch in a different post)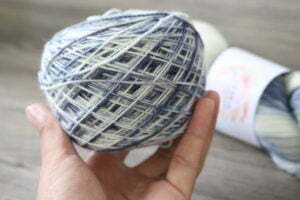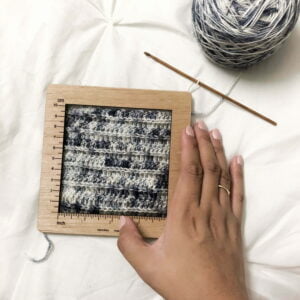 I am almost half way done with my project using this yarn and have to say that the original feel of the yarn is still there. I am taking a longer time working on the project because of the yarn weight and stitch I chose. I would say that this particular fiber might have – most definitely – been better to knit up rather than crochet. The business, however, did come up with their crocheter's based yarn which I am so excited to eventually get my hands on as well!!!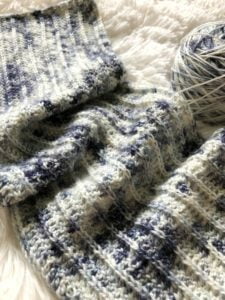 Yarns are listed in price which is quite expected for hand dyed yarns. I am no way close to exclusively purchasing hand dyed yarn because, let's face it, they cost a pretty penny! However, I do like to support makers in the fiber community and will purchase from time to time.  I noticed that Handmade Home Fibers favor bright and fun colors, and through my search of indie dyers, they have created a special niche for this sort of color play. If you love bright, playful, and out of the box colors then definitely head over to Handmade Home Fiber's for your next special project.